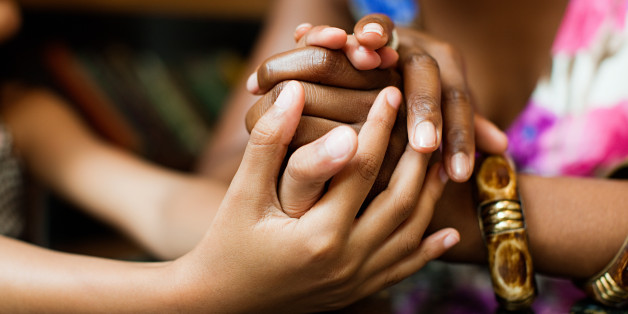 Today, April 14, 2015 is Equal Pay Day, which marks the point in the present year when women earn the same amount as men did in the previous year. Here at home, the local Lean In DC Circle is working with local businesses to give women a 22 percent discount. People are ready to take action -- and with good reason!
Over 50 years after the Equal Pay Act in 1963, white women are paid 78 cents for every dollar a man earns. And that number dwindles even more for African American woman, at 64 cents, and 54 cents for Hispanic women, according to the American Association of University Women and the Census Bureau.
In a recent address to women at a Silicon Valley conference, former Secretary of State Hillary Clinton remarked that, "our economy seems to be operating like it"s 1955." Her assessment sounds hyperbolic, but the reality is that the wage gap really hasn't improved in over a decade. To put it in another perspective, we can think about how things will be in the future. How about... 43 years in the future?
According to a recent report by the Institute for Women's Policy Research (IWPR), if efforts to close the wage gap continue at the current rate, America will not reach pay parity until the year 2058. Forty three years seems like a pretty long time to wait to see if my grandchildren might live in a world with equal pay.

There is some good news: a number of states are passing progressive legislation that will help narrow the gap and ensure that women are appreciated -- and paid fairly -- for the work they do. The IWPR report also found that the wage gap for millennials is smaller than the average for all men and women, indicating a positive trend for the newest members of the workforce.
So what can you do right now to fight the wage gap? Take these six steps to help move the dial before I'm a great grandma!
Educate Yourself. When you know what's going on, you'll be able to pass that information along to others. Spreading the word is half the battle. Plus, when it comes to advocating for yourself, it pays to be up to date with market data for you job. And with that in mind...
Negotiate. If you're in the positon to negotiate your salary -- do it! According to a study on women and negation, "men are more than four times as likely as women to negotiate a first salary." Why is that a big deal? Well, by not negotiating a first salary, an individual stands to lose more than500,000 over their lifetime. Not negotiating is a major contributing factor to the wage gap, and there's no reason that needs to be the case. Anyone can negotiate for themselves if they take the time to learn how. For tips and resources on negotiation, visit KeatingAdvisors.com.
Be a Progressive Leader. If you hold a leadership or management position where you work, especially men, make sure to make pay equity a priority at the workplace. When equality and fairness are party of company culture, morale is better and everyone benefits. If you aren't in a management position, you can still ask your manager about how compensation is determined so you know if the policy is based on merit. The more transparent the pay policies the better.
Write Letters. Your representatives (Federal, State, or local) are there to serve you, but they need to know what you want. Lots of nonprofit and lobbying organizations have templates for letters about a number of different causes. The National Women's Law Center, for example, has a helpful tool to help you urge your representative's to support the Paycheck Fairness Act. Consider starting a letter writing campaign with some friends. Many women and men in government are also advocates of equal pay, and having constituent supporters only furthers the cause!
Consider Leading. Women only make up 20 percent of Federal elected office in the U.S., and that number isn't much better for state and local offices. Too many women shy away from public office, but we need more women leaders. The best way to change policy is to write it yourself. Even being a local representative can empower you to influence meaningful change in your area.
Pay It Forward. Continue the conversation about equal pay with young people, especially your children. They are the next generation of activists. We must empower them with the tools and knowledge to continue the fight. One of the most powerful things you can do is be a strong role model. Your influence will often mean more than you will ever know.