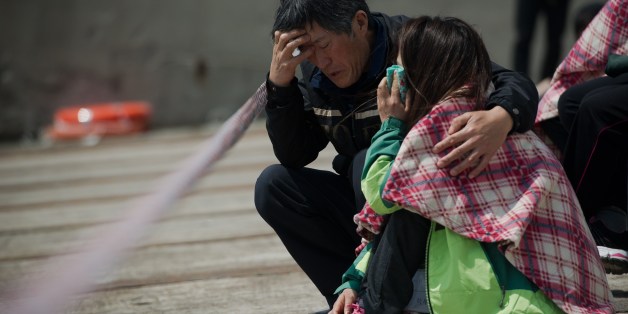 I recently met Noh Myung-woo, author of Sociology of World Affairs and Professor of Sociology Department at Ajou University. Listening to him talk about both his experiences studying abroad in Germany and the German social security system, I felt envious.
He told me that in Germany, department stores are closed on Sundays. It was tricky for him to understand the system, but once he learned the origins of rule, he was shocked. It is based on the belief that a person working at a supermarket should have a respectable private life as well. Thus strict work hours must be observed.
Accordingly, department stores close at 6 p.m. during the week, except on Thursdays when they close at 8 p.m. and on Saturdays when they close at noon. Everything including supermarkets are closed on Sundays. On Christmas day, public transportation does not run late at night, like in Korea, but no one complains because everyone understands that the bus drivers and train conductors must spend Christmas with their families. Thanks to this system, employees in the service industry can enjoy time off as well. Isn't it amazing that it was all made possible by a social consensus? Most people's quality of life improves when everyone accepts a little bit of inconvenience. I was told that Germans make such rules through collective agreement and strictly abide by the rules after having made them.
But how about Korea? This is a country where the captain is the first to escape while a ferry with young students on board is sinking.Only one of the sixty lifeboats was unfolded. There were not enough life vests. This is why the tragedy happened, why nearly three hundred people died or remain missing. Moreover, our military absurdly sent back a U.S. helicopter that came to help the rescue effort shortly after the boat started sinking. The Korean disaster recovery system was in complete disorder, and the media was worse. While CNN in the U.S. reported on how much longer the survivors could hold up in low temperatures, MBC in Korea was explaining a chart detailing the insurance pay out the victims could receive, and KBS is said to have reported on what the president was doing at the time. I feel so sorry for our children and ashamed to be part of such a world.
If an incident like this happened in Germany, maybe everyone would have been rescued because it is a country that puts the poor and weak first, where the people voluntarily make the laws for everyone's social security. In Korea, on the other hand, the media releases false reports about the number of people rescued without verifying its figures.
Why are adults in our society like this? There is a rumor that the captain saved his life first and then calmly dried his wet money while recovering in a hospital. Money, money, money... there are too many senseless people who have no concern for others and do not care about anything but making money. We must no longer leave the world to those unscrupulous people because our innocent children may fall victims to them at any time.
I cannot even express my condolences. I would like to tell the victims: "Kids, you are allowed to take a nap in heaven. You don't have to do homework, study for the college entrance exam, or prepare for employment. It will be sad not to see your family and friends, but they will always think of you and miss you. And we will try harder to fix this country so that your sacrifice won't be in vain."
The book mentioned above, Sociology of World Affairs, tells us that this society of adults is not all beautiful. The world is terrifying enough that it is hard to prolong one's own life. It is also ugly. It makes me shudder to think that those of this society who are corrupt live in wealth and safety. Nevertheless, those who only care about their own lives and possessions are driving ordinary, innocent people's lives towards the end of a cliff, all the while saying, "Everything will be O.K. So don't worry." Because of that, someone on Twitter posted that "Korean society is sinking just like the Sewol ferry, following superiors who only say 'Stay calm.'"
Yet we cannot leave the situation as it is. Fortunately, Korean society is not yet completely under water. Before we all drown, we must fix these mistakes by our own hand. You think it will be too difficult? No, it is not. Germany arose from the debilitating shadow of a history of dictatorship and slaughter. We can redefine ourselves, too. We can realize a country that is safer, more reasonable, and beautiful in which people care for each other, where the quality of life matters more than working hours. I think this is the only possible reaction of mature grown-ups following the sacrifice of the children who disappeared with the Sewol ferry. What should we do first, then? This is the chief question we have to answer.
If I were you, I would not tune in to MBC or KBS or read any of the newspapers and online news sources (Yonhap News among others) that carried the false reports that everyone was saved before having done any routine fact-checking.
Secondly, I would hold the current administration responsible. For I think this terrible tragedy happened because of their reckless and incompetent handling of the accident. Our current president helped the previous administration to reduce the regulations which enabled the twenty-year-old ferry to run for more than ten years, and our former president in return supported Park Geun-hye by acquiescing in the National Intelligence Service's intervention during the election.

Thirdly, I would take interest in the coming local elections. For mature citizens must lead the election in order to change current institutions and policy.
Lastly, I would agonize about businessman and politician Chung Mong Joon's son's statement that victims' families who protested against President Park Geun-hye were "uncivilized."
This post was translated from Korean and was originally published on HuffPost Korea.