After an intense summer of unusually high-stress work, I needed to forgo traveling and take a vacation. So when the Aruba Marriott invited me to come check out their island spoils, it seemed like the perfect antidote to my frazzled state.
It's not a destination people visit for a deep spiritual journey, or to learn about local culture. It's a place where resorts drive the economy, tourism is the only longstanding tradition, and clothes are neatly folded upon return to your hotel room. Aruba is and indulgent destination, and it knows it.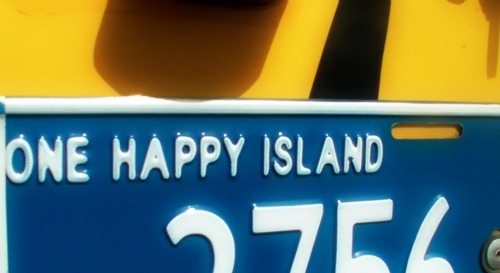 So just what does one need to create the perfect mix of decadent adventure and restorative relaxation in Aruba? Here are my top three recommendations:
An S&M massage
I don't get many massages, partly because of time, expense, and partly because I find most of them lack intensity. Work, life, and too many hours at a computer have given me a constant companion in the form of an enormous knot in my right shoulder. No trained professional has ever defeated it.
I told Eduardo at Mandara Spa about my problem and explained that no amount of pressure was too much, believing that he'd be like the rest and wouldn't listen either. Yet to my surprise, from moment one, Eduardo treated the little beast like it had just insulted his mother. Fists, elbows and all his body weight attacked the antagonistic knot until it felt better than it had in years. Next, Eduardo pressed his fingers into my temples, then slid them backward and began pulling my hair. Tugging, skillfully and firmly. I ended up with a bit of a crush on Eduardo.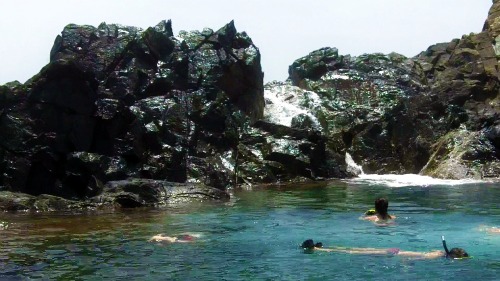 A natural pool that requires a 4x4 to reach
Snorkeling in the Caribbean has long been a tourist favorite. So it was a bit of a delight to spend about half an hour 4x4ing down dirt roads that rivaled some of those in my home state of Colorado, in order to reach the "Natural Pool" on the eastern edge of Arikok National Park. About the size of two Olympic pools, and with only a handful of strangers to share it with. The rough entry added a little grit to the excursion, and others who'd made their way down to the pool were just as excited to find this enclave of calm, clear water protected from the Aruban wind by a ring of rocks which stirred up crashing waves all around.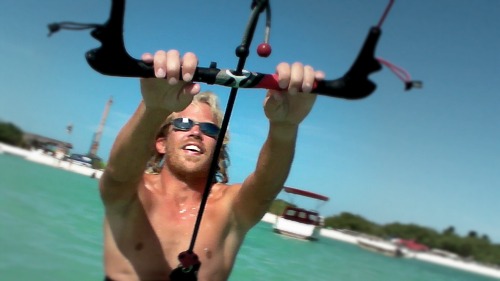 A smoking hot kiteboarding instructor
Speaking of wind, Aruba has quite a lot of it, which is why it's one of the world's premier kiteboarding destinations. It's never a bad thing when choosing an adventure sport to have a fun and personable instructor. Add to that male model looks and rock hard abs, this girl was in kiteboarding heaven.
Beyond the good looks and well-practiced flirting skills, my German instructor Thorsten was patient and helpful during a beginner's 'body drag' lesson. Yes, it's exactly how it sounds - a seven-meter wide kite catches fierce wind and drags your body as it skips across the water. But as Thorsten joked while I shook water from my ears after the first run, "Good thing you said you 'like it rough'."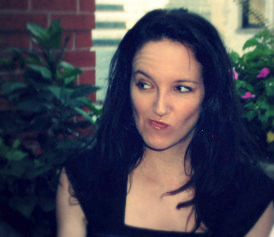 Kim Mance is editor of GoGalavanting.com. She also hosts the annual TBEX conferences of
travel bloggers in North America and Europe, which is why she needed a vacation from travel.