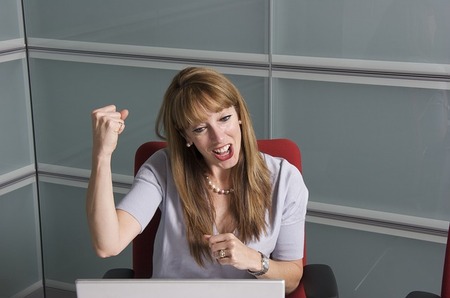 Remember the buzz you got the first time you saved money by using a coupon? No? Well, I do, but my mom swears I don't since I would have still been in diapers. Since then getting discounts and freebies has evolved way beyond religiously clipping the Sunday inserts. Single method saving is no longer the way to go for huge discounts. If that's your goal, you'll need multiple strategies in your money saving arsenal. Below are 18 that work and are easy to do. In fact, the hardest part is remembering to check before making a purchase.

1. Have a Separate Email Account
Even when you request information, having an inbox jammed with discount spam is no fun, so create a separate email account just for deals. You'll always be in the know and your personal account won't be inundated.
2. Sign Up Like Crazy
If your favorite stores and brands have a rewards program or an email list, sign up. You may be surprised at the free swag and deep discounts that come your way that are not available to the general public.
3. Scan Daily
It's probably not the norm, but I check my inbox every day, as it helps me keep it lean by deleting what I don't want. More importantly, I catch excellent "flash" type and time sensitive offers. Every day may be too much for you, but check often enough so the volume isn't overwhelming.
4. Follow Great Blogs
Follow a few or even several blogs like Freebie Shark or Penny Pinchin' Mom which share discounts and freebies. They can save you hundreds or more a year. I consider myself savvy, but am always amazed at the deals others discover.
5. Clip Online Coupons
Sites like Coupons.com are an excellent source for grocery store coupons. Don't be like me and miss out because you're against installing the coupon software on your computer from the legitimate sites. I finally got over it and it's helped me score tons of freebies and discounts.
6. Check Facebook and Twitter
Coupons and discount codes can sometimes be found on a company's Facebook or Twitter page. I don't necessarily follow the companies, but I do check their pages if I'm looking for a discount and can't find one in other locations.
7. Don't Pass Up Small Freebie Coupons
At least twice a month I receive coupons in the mail like "take $10 off of a purchase of $10 or more" that allow me to get something for free. That's a least is $120 a year in free stuff! It's a great way to keep that underwear and sock drawer stocked. Just saying.

8. Use Shopping Apps
They work by giving you cash rebates when you purchase products listed in the app. The best thing is you can combine these with coupons and gift cards, I currently have 11 installed on my phone, including Ibotta, SavingStar, and Checkout 51, and cashed out over $300 in rebates last year.
9. Double Up for Double Discounts
My husband and I both sign up for the same rewards and discount programs. Well, I sign him up. Same thing. Doing this allows us to double up and get multiple deals and freebies.
10. Use Cash Back Programs When Shopping Online
Think Ebates or Fatwallet. These sites "pay" you to click through to the store you want to shop at from their site. They earn a commission when you do so and share it with you. Often you can combine it with coupons, but not gift cards.
11. Discount Gift Card It
Buy a discount gift card and save even more. Sites like CardPool.com offer up to 25% (sometimes more) off of the face value.
12. Use a Points Bearing Credit Card
A typical cash back rewards credit card will give you 1% back on what you spend. Use it to pay for everything, and you'll accrue a nice amount over time. Of course the caveat is to pay your bill in full each month, otherwise you'll pay way more in interest than you'll ever receive from their rewards program.
13. Get Free Gift Cards
Get-paid-to sites like Swagbucks and Bing Rewards let you earn free gift cards by doing things like searching the internet and watching videos. The free cash could add up to hundreds a year.
14. When in Doubt Search it Out
Can't find a discount? Sometimes a simple search will locate an awesome discount located on a (legitimate) site that you would never have thought of.
15. Check Coupon Sites
Sites like RetailMeNot list discount promo codes available for different retailers. Personally, I no longer find deals on these sites that I don't already know about, but it's worth checking.

16. Buy Coupons
Think buying a coupon is strange? It's not. Check eBay. You'll find people purchasing coupons for their favorite retailer, like a $25 off coupon for $5. That's a net savings of $20. I have bought and sold coupons on eBay. They can also be a good source for discount gift cards.
17. Stack. Stack. Stack
Be the ultimate savings machine by stacking as many money savings strategies as you can at once. For instance, wait for a sale, use a coupon, use a discount gift card to pay for it, and accrue points by purchasing the discounted gift card with a credit card.
18. If All Else Fails, Ask
Have you ever asked a sales associate for a coupon? Or contacted a company about receiving a discount targeted at a different demographic? You'd be amazed at the response. It works. Not 100% of the time, but enough to make it worth your while. Ask. All they can say is "no."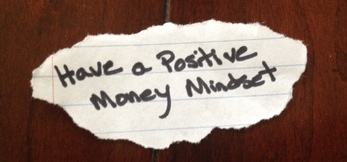 Navigating discounts and savings has become complicated, but with a little patience, persistence and creative combining it can most certainly be worth the effort.

Kim Owens is a psychologist, former college VP, and awesome deal getter currently obsessed with zoodles and launching her new blog MoneyUndertheCushions.
She invites you to get your complimentary copy of the "Goof Proof Guide to Slashing Your Cable Bill (and More) and Saving Hundreds or More a Year!" You'll also receive updates, tips, and inspiration on ways to, "Make More, Save More, and Be Happy." Come on over and join the Money Under the Cushions gang!