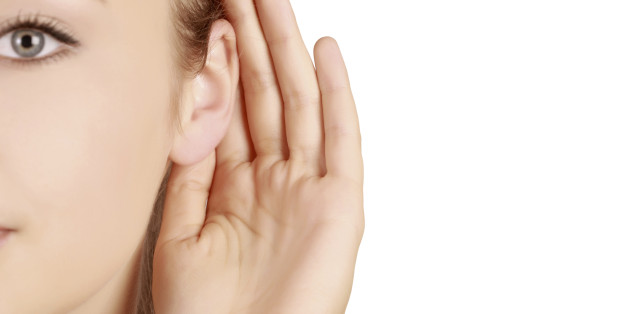 Listening loudly is one of my favorite phrases when it comes to the process of customer engagement. Listening loudly is self-explanatory -- it's about having your ears open instead of your lips flapping -- and it's one of the most overlooked factors in business success!
What do you do to engage your customers? If you're like 9 out of 10 business owners I talk to, you probably send newsletters, blog, post on social media, etc. These are all great ways to get your customers involved, but they're much more about speaking loudly rather than listening loudly.
Step 1: Know What People Are Saying About You
Listening loudly is about much more than just paying attention to what people say to you in person. When you listen loudly, you need to open your ears in many areas to find out what people are saying about you, your product and services, and your company.
How would you answer the following questions?
What are your clients saying about you?
What are your prospects saying about you?
What do others have to say about you online -- in social media or other online forums?
How are people responding to your online presence -- blogs, articles, videos, etc.?
If you can't honestly answer these questions, it's time to start listening loudly. And if you think you already know the answers, your work doesn't stop there -- listening is a continual learning process, not a one-time event.
Cyberspace is a great platform for you to see what others are saying about you so you can adjust your business accordingly. But if you're ready to take this to the next level, start reaching out to people for information rather than just seeking it with a Google search.
Encourage your followers to leave comments on your blog, ask website visitors for their opinion, and let others know you're open to questions.
Step 2: Ask Your Customers for Feedback
I know this one can be challenging because it feels so... personal.
Asking customers for feedback is a great way for you to find out where your organization is thriving (if you don't already know), as well as what needs improvement.
Here are several sample questions to get started:
What are we doing really well?
What could we be doing that we aren't?
If something happened that didn't meet your expectations, what would you have done differently?
What would you like to see more of from our company? Less of?
What would make your experience with us a 10 out of 10?
Can you name one thing that would have made your experience with us even better?
Step 3: Ask the ONE Question that WILL Impact your Business...
If you've mastered asking for feedback, your next step -- uncomfortable as it may be -- is to ask "why not?" when someone does not purchase your product or service. Asking this simple question can have a major influence on your business.
When someone doesn't make a purchase, the reason is rarely ever time or money. I usually see two "deeper" reasons:
You did not meet the customer's needs in some way.
You did not adequately relay the value to the customer.
A client of mine once shared that one of his customers only bought a single product, while most others bought multiple products from him. When I asked him why this was so, he didn't have an answer.
My suggestion was for him to call his client and find out the answer to the "why not?" question. He was a bit concerned that this might annoy his customer, or at worst, that the customer might stop buying from him altogether.
He made the call and the results weren't at all what he expected. The customer's response was, "I don't know what else you have that I need."
Because my client had given his customer a product catalog, he assumed the customer knew what other products were offered. In the end, my client met with his customer to better understand his needs and to share what other products might be a good fit.
The result? New sales that would not have happened if my client had not made that initial call.
It's very easy to become so engrossed with your business that you make assumptions -- forgetting that your clients (and prospects) are not as well-versed as you are.
When you ask questions like these, you gain valuable knowledge into potential changes for customer service, product innovations, cost reduction, synergies - and even insights into what your competitors might be doing.
Think about this: people generally like to help and feel involved. When you involve your clients and prospects, it's easier and less time consuming than dealing with complaints and people leaving you to work with your competitors instead.
Bottom line: Asking questions and listening loudly is good for your bottom line.
Tell me (and be honest!) -- do you listen loudly? If you do, what strategy do you use to give you the greatest amount of feedback from your clients or customers?