After reading Alexa Cortese's post "5 Reasons Why I'm So Glad I Tried Online Dating", we couldn't help but respond. Ms. Cortese is spot on -- online dating has exploded in the past few years , and we even encourage our clients to give it a go. Dating isn't easy these days -- everyone's eyes are glued to their smart phones, so there's so much less of "we made eye contact at the grocery store and the rest is history" type stories. With the emergence of so many new online dating apps, it's inevitable that most single people will dabble online at some point during their single lives.
However, online dating isn't for everyone. Want to see if online dating is a good match for your dating goals? Here are a few points to consider:
First, are you flexible? We don't mean in the sense that you'll juggle around happy hour with friends just to meet a potential mate. Are you open to meeting people "outside the box" (that you checked in your profile)? So many of us are single because we limit ourselves. How many times have you said "I would never date someone without a car/with a pet/with kids/outside the city?" Many times these are what limit us. If you're looking for a local hook up, by all means, keep your restrictions. However, if you're looking for something long term, you should consider letting go of these limiting factors, while maintaining your core values and goals of a long term relationship, and release things like a strict age bracket or geographical limit.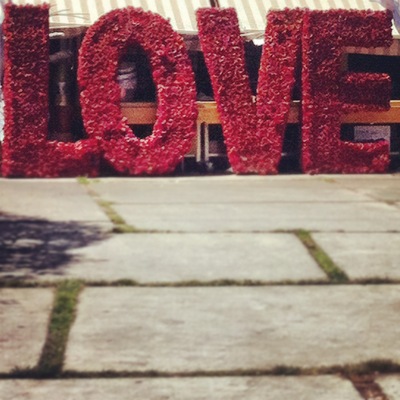 Second, are you being truthful? Or are you writing what you think people want to read? Dating online is like going to a costume party and deciding to give your number only to those who mesh with your outfit theme of the evening. You can post an impressive online "resume," but do you really love long walks on the beach and only date those with a PhD and a heavily stamped passport? Consider what it means to you to be in a long term relationship, and focus your profile and "wants" on those who fit well from a lifestyle perspective.
Lastly, are your expectations realistic? When was the last time you held up a mirror and genuinely been able to identify what YOU have to offer in a potential partner? It's easy to come up with a check list of what you want -- but what do YOU have to give? Be honest and listen to yourself. You'll only find someone if you're mature in knowing yourself, your positive qualities, as well as your faults.
When online dating becomes like a chore or a part time job, it's time to consider your other options. Dating in New York, Los Angeles, Washington, DC or another major metropolitan area can be daunting, and online dating can seem like the easy option. However, many single people are single for a similar reason, in that they have focused on their careers and put dating on the back burner. Online dating works - but only for those who have the time and energy to be fully honest, vet their matches, and be ready to kiss a lot of frogs. For those who embrace efficiency and a genuine interest in finding a mate who meshes completely with their lifestyle and life stage, it may be worth looking into investing in a personal matchmaker.
Happy dating!
Meghann Novinskie, partner at Mixology - Matchmaking with a Twist, contributed to this blog post.