Last night I was part of an amazing tribute to Michael Jackson with a large group performance of 'Thriller' on the Pearl Street in Downtown Boulder. The troupe performed twice outside, once on the mall, and once on Pearl Street creating an impromptu closing the street during the performance. We then took over The Kitchen Downstairs and Upstairs and performed it live in front of the patrons. Few of us have much dance experience. It was all pulled together with the amazing talents of Karl Thompson. Thanks for making it all happen.
Performing on Pearl Street in Downtown Boulder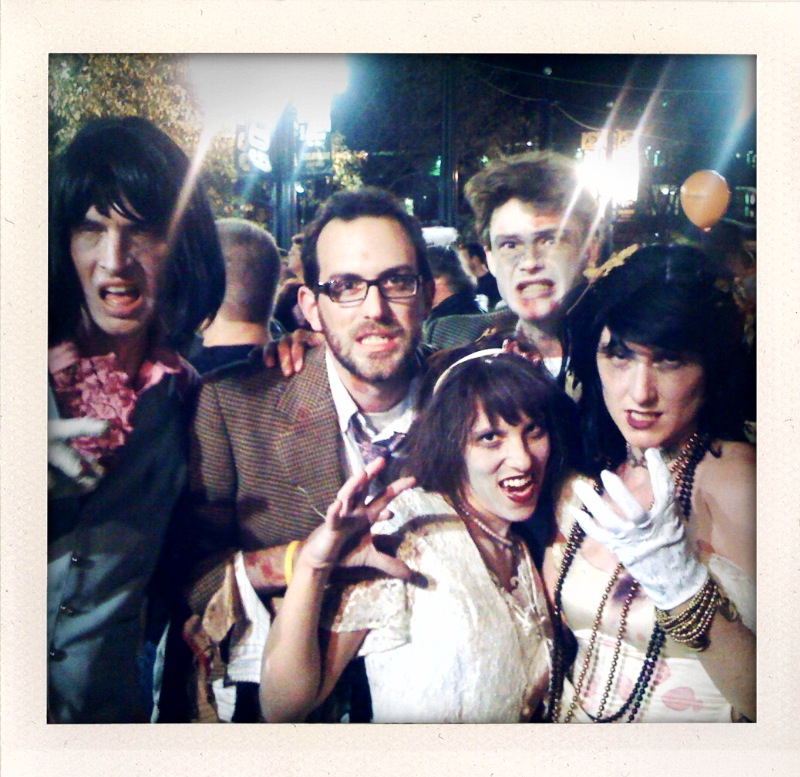 Thriller Zombies attacking the camera
It was a blast. Tweet me @kimbal with the words 'For MJ' if you'd like to be added to the list to join in on the next performance.
And for coverage of Halloween in Boulder last night, check out the footage from Fox 31 News. Our Thriller Dance was definitely one of the highlights.