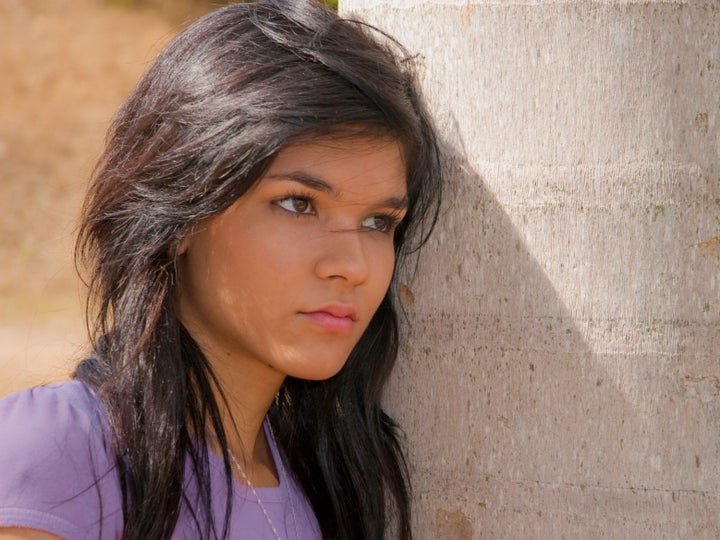 This piece is co-authored by Lisa Furst, LMSW, director of public education at the Mental Health Association of New York City.

In the weeks since his death on October 5, Steve Jobs' life and career have received an extraordinary amount of attention in the media and at water coolers across the nation.
He's been heralded as the greatest marketer in modern history. Because of his numerous inventions and products, he's been likened to Thomas Edison and Benjamin Franklin. Journalists routinely tossed around terms such as "iconoclast," "super-influencer" and even "genius," while consumers waited days in line to get the newest product that would revolutionize their lives.
Yet, before the iPad and iPod -- even prior to the Newton -- most Americans don't know that years before fame and wealth, Steve Jobs was a victim of bullying.
A new authorized biography of the Apple founder and longtime CEO confirms that he was "often bullied" in grade school. Because he had advanced a grade, Jobs was younger and smaller than his classmates and was repeatedly singled out for harassment.
According to another report, this eventually led to a family crisis. Until his parents did something to correct the situation, Jobs refused to attend school.
Clara and Paul Jobs, who had adopted their son as an infant, made a decision with profound implications for his future. Despite the financial sacrifice, they moved their family from a working class neighborhood to Palo Alto, a college town with an excellent school system.
Although Jobs remained something of a loner, he would later befriend a well respected mathematics teacher who nurtured his love for technology. He joined the high school mathematics club, a veritable collection of "eggheads" and "nerds" who were obsessed with data and computers. The rest, as they say, is history.
When I learned about these mostly unknown details of Jobs' life, I thought about the many recent reports surrounding bullying in our schools. Steve Jobs' brilliant technology along with social media such as Facebook and Twitter, have transformed our society. However, they've also given bullies new opportunities to harass and torment their victims.
Sadly, most of us are now familiar with the term "cyber-bully." We've also heard the often tragic stories about school children who were subject to continual abuse online. In many instances, the young people targeted felt helpless, ashamed and didn't know where to turn. According to recent studies, kids who are bullied miss more school days, have lower grades and higher drop-out rates and suffer higher rates of physical and mental health problems.
Clara and Paul Jobs, by all reports, were remarkable parents. When their son was the target of harassment, they listened to his fears and concerns. Their primary motivation was ensuring the best solution for their family and a supportive educational environment for their child's interests.
Yet, what about young people who feel isolated and alone? What about students whose parents may be too busy with work or the pressures of family life and may not have the time to listen to their children? In these situations, it is important that school systems step in and establish programs to reduce and prevent bullying.
As Secretary of Education Arne Duncan acknowledged in his opening remarks at the first-ever Bullying Prevention Summit last year, schools can be leaders in protecting youth from bullying, which is linked to increased depression, substance misuse and social disconnection.
Many states have chosen to enact anti-bullying legislation and myriad schools have implemented anti-bullying campaigns to reduce the incidence of bullying and its harmful consequences. Here in New York City, a new campaign in the largest public school system in the United States could also make a difference.
In partnership with the United Federation of Teachers, the Mental Health Association of New York City has launched the BRAVE (Building Respect, Acceptance and Voice Through Education) campaign. Every school day, between 2:30 and 9:30 p.m., students can call a special telephone hotline (212-709-3222) and receive counseling by mental health professionals.
Next January, BRAVE will expand to include text messaging and online chat. The program's organizers will also visit every public school in the five boroughs and encourage each school to build or improve anti-bullying programs.
"There are issues that are distinct to each school community," UFT President Michael Mulgrew noted, "but the one we hear constantly is this one."
According to MHA-NYC President Giselle Stolper, the new campaign offers an innovative solution to a problem affecting thousands of school children every day. "We are very proud to be part of the BRAVE campaign," Ms. Stolper said. "We look forward to working with the UFT to help make it a life saving resource to the 1.1 million public school children that call this city home."
Innovative programs like these, as well as targeted anti-bullying policies, training initiatives, public awareness campaigns, and broad based efforts to promote mental health (that include teaching children social skills and coping mechanisms to deal with a range of difficult life circumstances) can help combat this challenging problem for children, parents, schools, and the larger community.