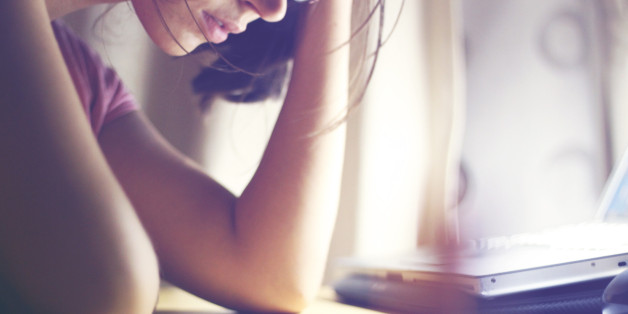 Co-authored with Kathryn M. Salisbury Ph.D., Executive Vice President, Strategy & New Business Development at the Mental Health Association of New York City
Superstorm Sandy was one of the worst natural disasters in the history of New York. Sandy made a devastating assault on New Yorkers -- killing 53 [1]; damaging or destroying more than 300,000 homes and paralyzing over 260,000 businesses. Although the visible signs of Superstorm Sandy's destructive impact have receded as debris has been removed and boardwalks have been repaired, it is important not to lose sight of the less visible emotional distress that many Sandy Survivors continue to experience as the two-year anniversary approaches. Individual, household and business recovery remains difficult for individuals most severely impacted by the disaster.
The effects of not only facing the life threatening storm but the after-effects of displacement, lost income, closed businesses and coping with re-building, mold remediation, insurance disputes and other disruptions continue to have a profound effect on the mental health of those affected. We know from recent disaster mental health research [2] that the incidence of behavioral health disorders following Hurricane Katrina nearly doubled between the first and second year following the hurricane. Dr. Ronald Kessler, one of the study authors, posits that secondary stressors, such as lags in reconstruction efforts and ongoing needs related to shelter and employment contributed to these unexpected findings.
In New York State, recovery efforts have been hampered by the slow arrival and distribution of funds that make it possible for people's basic needs as well as behavioral health needs to be met. As of January 1, 2014 no construction had been started and no checks had been sent out as part of New York City's Build it Back program. In a major turnaround spearheaded by the de Blasio administration, by October 20, 2014 construction was started on 727 homes and checks sent to homeowners. Despite this progress, there were still over thousands of applications for funds to repair homes pending when the administration released these figures [3].
As we prepare to enter the second year post-Sandy it is more important than ever that we not only speed up restoration efforts to affected households and communities but that we make sure that anyone who continues to experience the signs of distress that are most commonly associated with natural disasters know how and where to get help. While a great deal of attention has focused on post-traumatic stress disorder in the wake of a disaster, research has shown that other signs of treatable distress such as depressed mood and irritability, anxiety and excessive worry, insomnia, and risky behaviors such as alcohol consumption and drug use also occur.
Fortunately, a number of innovative programs like the Mental Health Association of New York City's iHelp: Sandy Stress Relief, a suite of clinician supported, free online cognitive behavioral therapy programs and the Visiting Nurse Association of New York's free in-home cognitive behavioral therapy for post-disaster distress are now available to the public and provide convenient, effective, evidence-based care for Sandy survivors. As skills-based interventions, cognitive behavioral therapies have the additional benefit of providing recipients with skills that can be used to prevent or reduce the severity of re-occurrence of behavioral health problems in the event of future traumatic events.
If the northeast is to truly recover from Sandy, we must continue make sure that care is available to individuals experiencing emotional distress how and when they need it. In New York City, information and referral services are available 24 hours a day/7 day a week from LifeNet (1-800-Lifenet). Other impacted communities can call the National Disaster Distress Helpline at 1-800-985-5990 or text Talk with Us to 66746. Individuals interested in learning more about iHelp: Sandy Stress Relief can visit iHelpcbt.com.
Kathryn Salisbury Ph.D. is Executive Vice President of Mental Health Association of New York City
Sources:
1. CDC Weekly May 24, 2013 Deaths Associated with Hurricane Sandy -- October-November 2012
2. Kessler RC et al. Trends in mental illness and suicidality after Hurricane Katrina, Molecular Psychiatry (2008) 13, 374-384.
3. The New York Times, October 20, 2014