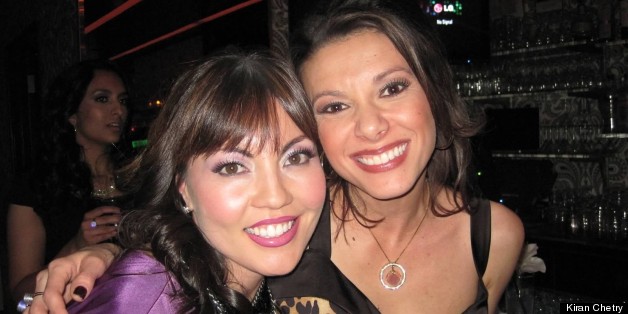 Dear Regina ____ Manning...
If I tell you her middle name, she will be very pissed at me. It's a perfectly fine middle name, but she doesn't like to share it.
These are the things we learn about our friends along the way.
I'm an only child, and an open book. So, who would have thought my best friend in the entire world would be a private, reserved young woman with a huge family?
Some of us get really lucky in life. We are blessed with riches, not of the wallet, but of the heart. The best kind. I suspect most of us understand the true gift that comes with a friend who loves you unconditionally. A rare gem.
You see, unconditional "romantic" love is very different. There is a chemical and physical element that comes with sexual attraction... over time, it recedes into a partnership. Concessions are made... life gets in the way.
But a true best friend is something very different. It's an unconditional love that never gets old.
I never had a sister... at least a sister who shares my DNA. But Regina is the closest thing to a sister that I could ever have.
And I'm writing this because today is her birthday: May 1. Not easy to forget, right? Oh, but there were years when I did forget her birthday, and believe me, I paid for it. (Sorry, Reg.)
People who saw our friendship from afar assumed that I ran the show simply because I was louder and more outgoing. It couldn't be further from the truth. When Regina is not happy with me, it's a bad day. (Sorry, Reg.)
We met in the newsroom of Fox News Channel long, long ago. I was the overnight anchor. I reported the news every 30 minutes between taped shows from 11 p.m.-7 a.m..
One day, one of the producers came up to me and said, "I have a girl working in production and looking to be a writer... will you meet with her? She has a ton of potential... just needs some guidance from someone who has written on deadline, etc."
I eagerly agreed. I love mentoring and I also relished the thought of talking to a warm body during the ungodly overnight hours when everyone on the shift looks and feels like a zombie. (Who wouldn't?)
So, he says "her name is Regina Manning." Now, what's in a name? I expected to see a young blonde or red-haired Irish gal. But when this "Regina" came to say hi, I think my jaw dropped.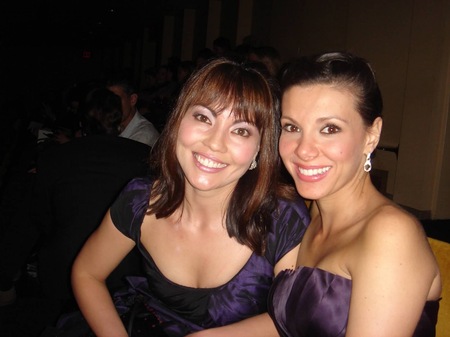 Here was a girl with long, perfectly straight, dark brown, shiny hair; glowing, pale skin; rosy-colored high cheekbones and the biggest, brownest, slightly Asian eyes I had ever seen.
"Hi, I'm Regina." Well, that was the introduction that began the journey of learning what it means to truly have a best friend.
Turns out, she is half-Irish, half-Korean. The oldest of three girls... and I remind her of her mother. (Ha!)
I'm half Nepalese, half Ukranian with some other European descent sprinkled in. We bonded over what it was like to feel a little bit different growing up... and how our Asian parents would talk to our cellphone voicemail as if we would eventually hear them and pick up.
Regina is the once-in-a-lifetime friend you can't believe you have. She has always listened to me but never judged. She has watched me make the same mistakes over and over again and never said "I told you so." She loves her individuality, especially when it comes to clothes. So, it was a huge concession on her part to agree that I could buy the same sweater vest she picked first. And how did she get repaid? We wore it on the same day to work to her horror and my delight. (Sorry, Regina.)
She takes true joy in my successes and feels true pain in my failures. She's never broken my confidence. I often joked that Regina knows where Jimmy Hoffa is buried, but she will never tell. I could share anything with her and trust that it would remain between us. It would never be something used against me out of anger or jealousy.
She was the second person I called when my water broke with Maya (hubby first). She made her way to Lenox Hill for my 21 hours of labor, supporting me and waiting to finally hold the baby, then turned around and went to work all day on no sleep.
She said a Hail Mary for me when Maya wouldn't come and the docs said I would need a C-section.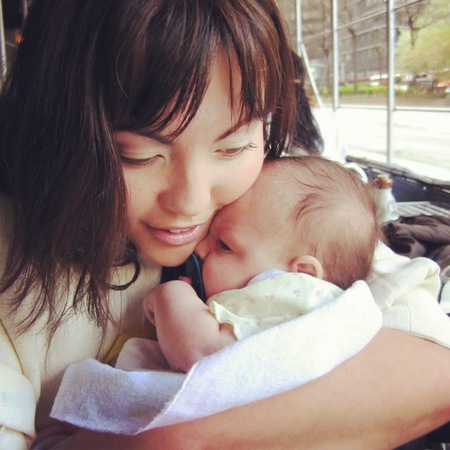 When my second child, Christopher, was born, she was there as well. And through that experience, I realized that it's not only what we share with our friends, but what we choose to protect them from, that makes us true confidantes. She never told me that while I was wheeled into the ER for an emergency c-section with Chris, another family in the same waiting room was sobbing over the news that their baby died in childbirth after a complicated pregnancy and delivery. She didn't want me to feel any sadness on the day I was rejoicing the birth of my son.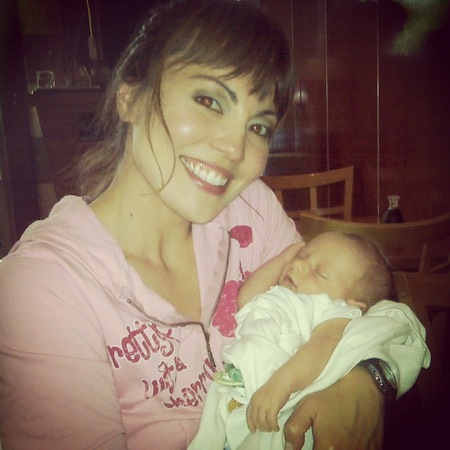 We lived through every major news event together, both as journalists and New Yorkers... from that terrible day in September when I couldn't reach her on her cell, to the war, to the August blackout that found us sleeping in my Upper East Side apartment, sweltering... sharing an earbud apiece as we listened to local radio and trying to find out when the lights would come back on.
I discovered then by watching her sleep from the other couch that she lays like a vampire in a coffin, never tossing, never turning, and rises still looking as perfect as she did when she fell asleep.
She indulges my ridiculous antics. Like the time I found a baby bird outside of the Banana Republic store on 86th street and insisted on taking it in, fearing it would die. Hubby said no to it being in the house with our dog, so we gave it to the doorman for "safe keeping." He had a touch of agoraphobia and refused to let me get the bird out of his apartment for days... and then when we finally got the bird back, we had to cab it cross town to a bird lady who nurses them back to health and sends them to a Westchester sanctuary. So, there we are with a baby Starling in a shoe box... cabbie going 100 miles an hour, braking like a maniac, and the bird crumples into a ball like it's dead. I'm freaking out and sobbing, Regina -- cool, calm, says, "He'll be ok." Sure enough, we drop him with the bird lady... who gives him a syringe of food and he springs back to life. (Sorry, Reg.)
Yes, we fight. but about stupid things... like Eminem lyrics, the calories in a chicken Mcnugget, and whether Charlize Theron is better dressed on the red carpet than Angelina Jolie. (Go Angie!)
I've moved to the 'burbs... and we see each other less frequently than we would both like... but that doesn't change the fact that I could call her tomorrow and she would move heaven and earth to be there for me. Do you know what a wonderful feeling that is in a world where many of us feel lost and alone?
I think she may kill me for writing this, being so private and all.. but I wanted to pay tribute to a beautiful human being inside and out.
Thank you, Regina, for being the sister I never had... the sister I have always wanted. I love you.
Happy birthday, girl.