Travel far and wide, likely you will see a flag for every port of call and country you visit. That piece of cloth representative of a people is a point of pride in most places and perhaps more so in Jamaica than any other country I've recently visited.
Here in Jamaica, the black, yellow and green is seen everywhere. The flag is emblazoned wherever there is a surface. Fittingly, the flag and its colors have deep meaning and the design was chosen from public submissions during a countrywide contest in the 1960's. Black for the strength and creativity of the people, yellow and green to recall the paradise that is this Caribbean island.
At the Sandals Whitehouse European Village & Spa, it would be more appropriate to see a Dutch, French or Italian flag yet even here the Jamaican colors have a presence. The vibe may be European but we are in Whitehouse and here the golden sunshine and green vegetation remind us of the flag's meaning even if we pass by the gift shop and fail to notice all the flag-emblazoned paraphernalia for sale!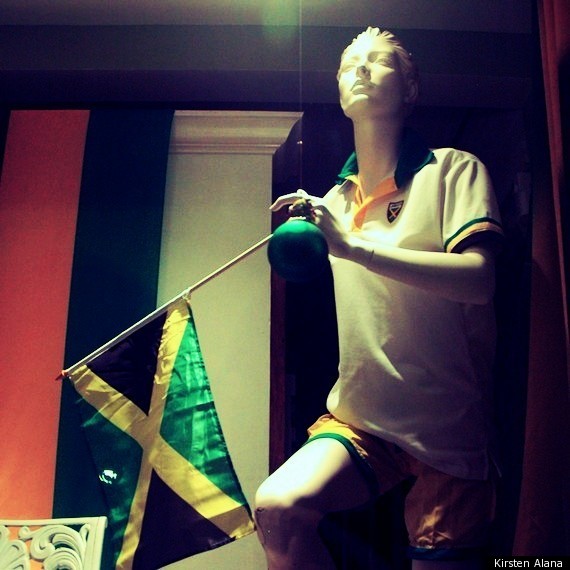 What flag are you viewing this week? Join me -- and the rest of Twitter -- in sharing your flag images by simply tweeting with the hashtag #FriFotos. See the submissions of your fellow adventurers here or learn more about "FriFotos" here.