Bob Dylan, Bruce Springsteen, The Beatles, The Rolling Stones, John Denver. All, and many more, have crooned songs dedicated to it. Rascal Flatts went so far as to bless it, even when broken.
It's the road. It calls us, guides us, provides for us. We might get lost on it or we might find it leads us home. The road can be the place where we cut our teeth and determine what we are made of. Simple or profound, paved with concrete or obscured by dust, is it fair to say the road is a constant in the life of perhaps every individual on earth?
I've trodden my fair share by foot, bicycle and rusted-out van. The ones I've driven, windows down, music blasted -- perhaps "Born to Run" eaten up quickly by the wind -- have meant the most to me. On one such day, I took this image in a remote part of Arizona.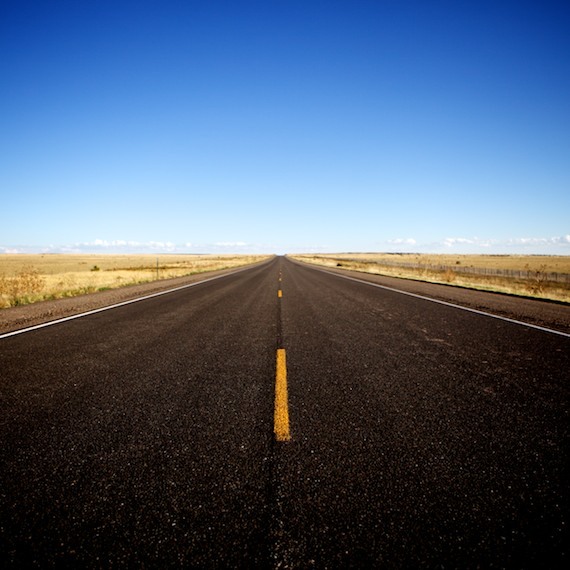 Join myself--and the rest of Twitter--in sharing images under the theme of "roads" this week by simply tweeting with the hashtag #FriFotos. See the submissions of your fellow adventurers here or learn more about "FriFotos" here.