In Northville, Michigan, Halloween is a competitive sport and perhaps the most important holiday of the year. Trick or Treat in Northville is an event months in the making.
One group, The Post Mortem Players, creates a stage and a performance each October that draws more than the whole neighborhood: Visitors have come from across the United States to view their ever-changing act. In 2008, "Skank" ran for President. Another year, pirates took over Dunlap Street. This year, Swine Lake was the theme.
Ghouls gather, miniature superheroes rescue maidens, parents pretend not to eat their children's candy and The Post Mortem Players entertain on Dunlap Street. It wouldn't be trick or treat in Northville without it. If you find yourself in Michigan in October, be sure to drop by Northville for this must-see.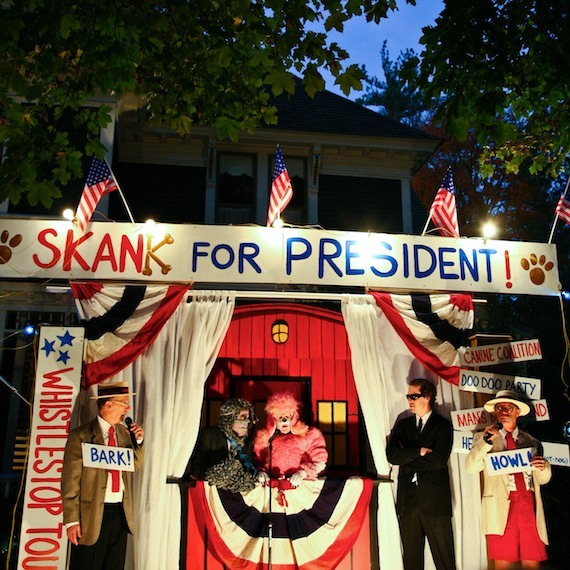 Share your "trick or treat" photographs with us by tweeting with the hashtag #FriFotos, read up on the rules here or see the submissions of your fellow tweeters here.