As all around the world images are shared on Twitter that fit the theme of this week's FriFotos -- "old and new" -- I will be boarding a plane to experience first-hand the very poignant crashing of old and new together, in Berlin.
The Brandenburg Gate, a symbol of old Germany, a one-time entrance to the city of Berlin, a closed gate between the east and west is now open, and I'll be right in front of it. There, I'll take part in one of the largest organized New Year's Eve celebrations in the world: Silvester. Just behind the main event stage and above the gate will be a new work of art, a part of the Beck's Green Box Project designed by FriendsWithYou.
The new art will be on top of the old landmark, and in front of one of Berlin's oldest landmarks will be a celebration of the new year. It's a collision I can't wait to experience and to photograph.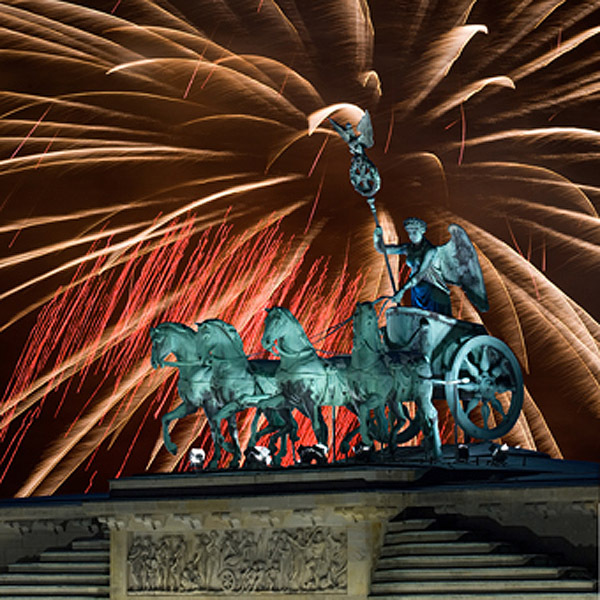 This week's image, while not mine, is one of those that prompted me to push the "buy" button for my plane ticket. It's the gate during a former Silvester, in all her end-of-the-year glory!
So, where are you kissing the old goodbye and waving hello to the new? Share your photographs on Twitter with the hashtag #FriFotos and if you're curious what that is, read on here. I look forward to experiencing the world through your images. See you in 2012 fellow travelers!