As a solo female traveler, I've had my share of lonely moments on the road. Though I prefer the freedom to go wherever and whenever I please, it doesn't mean I don't once in a while long for company. One day strolling the beach in a small lake town, I came across this darling, and the moment of loneliness I was caught up in very quickly evaporated. How could it not when this face smiled up at me?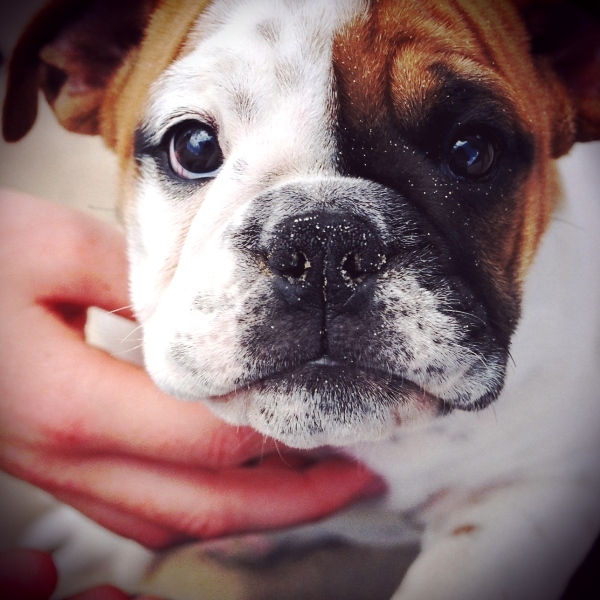 That brief encounter taught me a bit of a lesson. Dogs aren't referred to as Man's Best Friend for no reason. Now, when I can between trips, I look for opportunities to dog-sit and spend time with my best friend's dog.
My nomadic lifestyle doesn't yet lend itself to owning a pet of my own, but I can certainly still give and receive love on a shorter-term basis. It's an incredible cure-all. Dogs are wonderful companions, giving far more than I suspect they ever get in return.
Do you have a dog? Have an adopted favorite pet of a friend? The first #FriFotos theme of 2012 has gone to the dogs, and we would really enjoy it if you shared your canine images and stories on Twitter. Rules are here if you're confused as to how it all works! I'll see you, and your furry friends, on Twitter.