Color psychology teaches that yellow is the best color to inspire enthusiasm for life and an optimistic attitude. In New York City, yellow is as synonymous with taxi cabs as it is with school buses anywhere else. In fact, there is a "Yellow Taxi" cab company. Why wouldn't there be? Joni Mitchell even immortalized the combination of a taxi cab and the color yellow in song lyrics.
It isn't this way all over the world. London has their black cabs, Tokyo their red, Mexico their pink and China, green. When I return from my worldwide travels to see the line of yellow outside the airport -- I know I am home.
I'm suddenly enthusiastic even though my travels have ended. I'm home to the one place in the world where rain or shine, there is that happiest of colors brightening up expanses of steel and concrete and making me feel optimistic.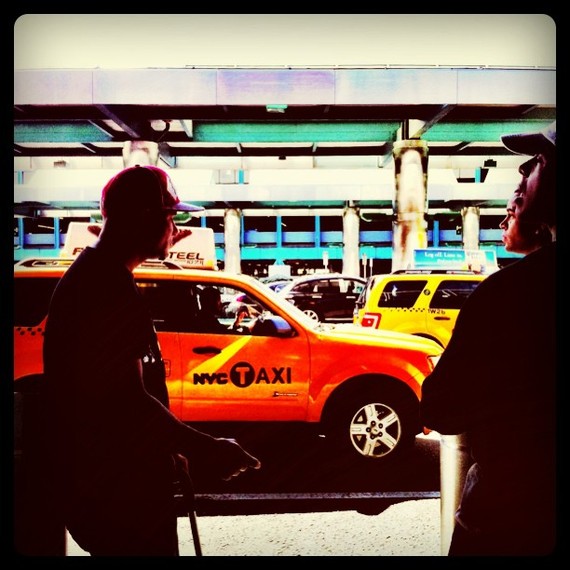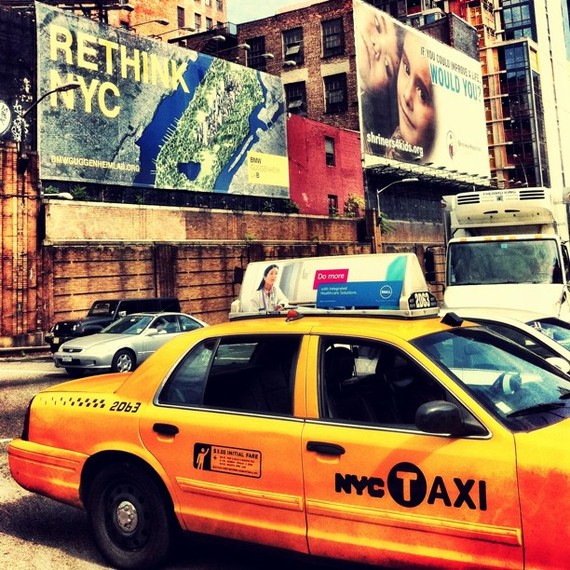 What does yellow mean to you? The Huffington Post Travel staff would love to see your images on Twitter, and we can do so when you add the hashtag #FriFotos to your tweeted photographs. View other submissions here or learn more about "FriFotos" here.