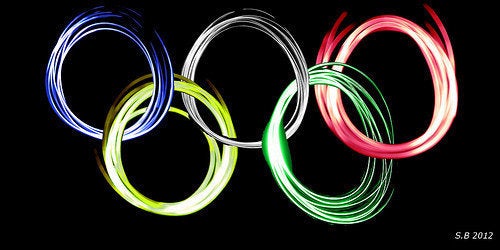 After 52 years of crossed fingers and toes, Singapore was finally rewarded with a medal for an individual athlete. In a killer match that lasted less than half an hour, Feng Tianwei clinched a bronze medal in table tennis. She was also part of the table tennis team who had won a silver medal in the 2008 Beijing Olympics and a bronze in the London Olympics.
Although there has been a mixed reaction amongst the populace to the medal -- some say that it isn't really Singapore's achievement, since Feng is a China-born athlete imported under the Foreign Sports Talent Scheme -- the government has been in raptures over her win.
But now they've crossed the line from delighted officials to embarrassing relatives at reunion dinners -- they think it's time to dabble in some match-making.
A local tabloid newspaper has reported that the "search is on for boyfriend for Feng Tianwei". According to the paper, Singapore's Table Tennis Association president Lee Bee Wah said that the role of match-maker has been entrusted to Chan Chun Sing, the current Acting Minister for Community Development, Youth and Sports.
The criterion appears to be fairly simple: the prospective boyfriend must be Singaporean, speak Mandarin and be supportive of her table tennis career which requires frequent travel.
It almost sounds like the premise for some offbeat romantic comedy, only in that scenario the government minister and table tennis player would probably end up together after a frantic yet passionate chase to the airport (before she heads off to yet another tournament, see?)
Seeing that Chan is married with kids in real life, though, that would be awkward.
Poor Feng must be mortified. A Chinese evening paper reported her as saying that all this still has to be "left to fate," and that only time will tell. But thanks to Lee Bee Wah, it's too late now. Let The Bachelorette: Singapore Olympian Edition begin.