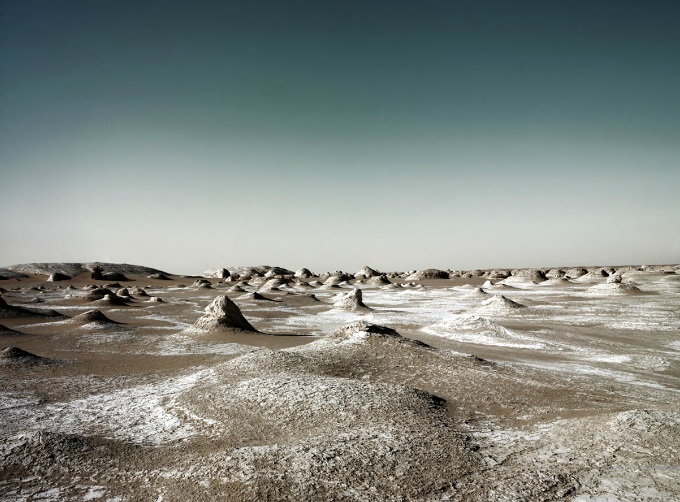 Landscape by Stuart Hall © Stuart Hall - A future earth without trees?


© J F Rauzier - Cranach's Dream - The New Garden of Eden?
'Oops,' someone might have said when the last tree came down on Easter Island. One day, while making really cool art, the islanders realized they'd chopped down too many trees. Without logs to roll their art down the hilltops, or fruit from the trees, without timber for fire, and with the topsoil eroded, there wasn't arable land left for crops, or wood for building boats to catch fish. The birds stopped coming. They were too far for a rescue. And, since no one noticed, the islanders began to selectively eat each other to stay alive.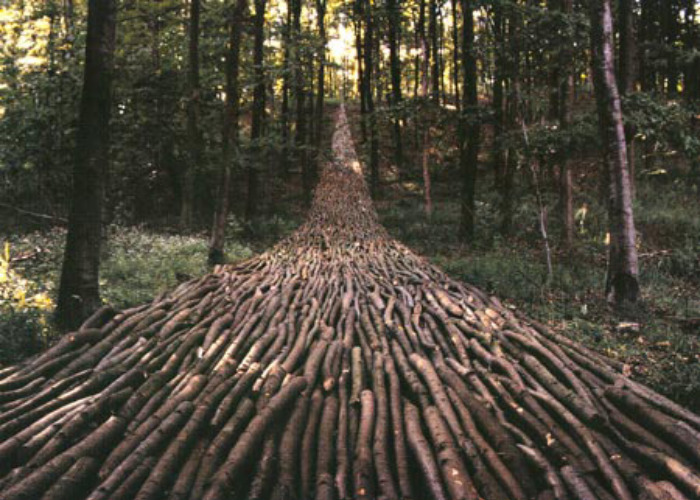 'Organic Highway' © Michael Hansen; Paving the road to Ikea?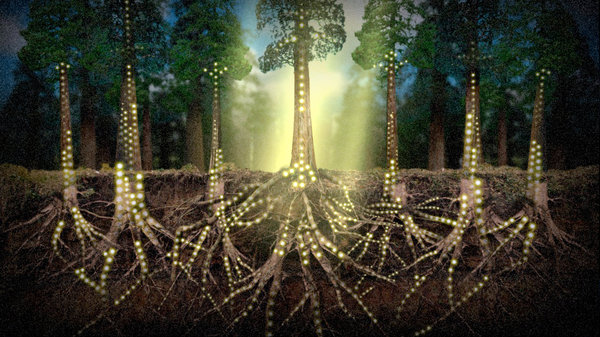 A graphic from the film Connected: A Film on Interdependence - 2011 - Directed by Tiffany Shlain
The slash and burn razing of forests was a favourite strategy for the Vikings. They raped, pillaged, and left lands barren, they ravished the virgins, plundered the forests, ate all the wildlife, and lucky for them, vegetables were never really part of their diet: With the fresh timber they just built new ships to pillage somewhere else. After denuding parts of Scotland they sailed to Greenland, and then to Iceland - now so barren, locals joke that two trees together would constitute a forest.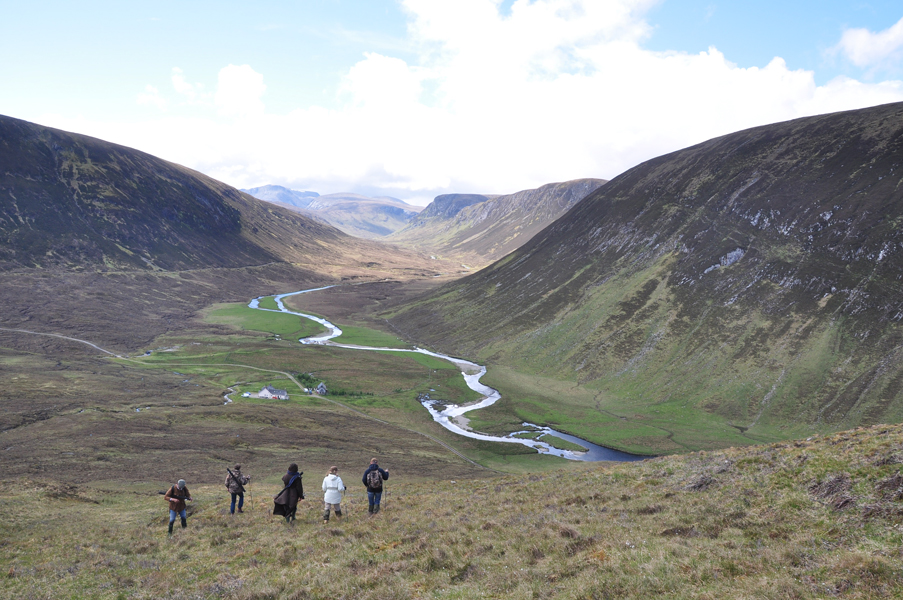 After deforestation: Alladale wilderness reserve in the Scottish Highlands. 2011 © Kisa Lala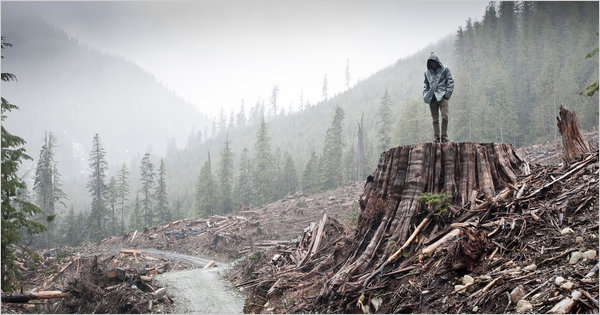 Redefining Eco-Terrorism - From the film - If a Tree Falls: A Story of the Earth Liberation Front. Image credit TJ Watt - Oscilloscope
As winds blow loose flakes of sienna and gold from the wispy green puffs outside my window, what's not to love about trees? Yet, forests, steeped in myths and fairy tales, have been the stuff of nightmares ever since we ran from them into the open plains of the savannah. Since little children, we've been told tales of forests filled with magical creatures; Hansel and Gretel got lost in the woods, the haunts of witches and werewolves, and, dystopian visions in Sleeping Beauty warn of creeping woodlands swallowing cities whole at the slightest sign of human neglect.
Anyone living on the edge of town is wary of the encroaching green threat. Once the countryside was abuzz with crickets, now roaring lawnmowers man the frontlines. Ready to trim away transgressors, these pruning armies stay vigilant.
A new documentary If a Tree Falls captures this duality of love and hate, pitting radical environmentalists passionate about trees, against those who see old Oaks as fine furniture. It is clear on which side society stands by the label eco-terrorists - where terrorist applies to the environmentalists.


Scotland Future Bog, torfsamen/turfegg © Kahn & Selesnick, Courtesy of the Artist and Yancey Richardson Gallery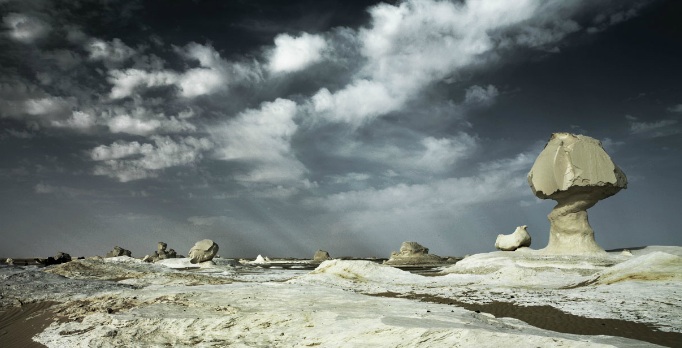 Landscape by Stuart Hall © Stuart Hall - A desert of many possibilities
Feeling the heat from climate change, there are many artists sweating about the future. For anyone who's experienced hair-loss, the planet's growing treelessness evokes a similar terror of baldness. The world might look a bit different, but most likely we'll get used to it, even fuel our SUVs with it: After all, the Middle East, once thick with forests, is now a desert swimming in oil.
Far from our cities, the woods appear wild, dark and unpaved; filled with creepy-crawlies, a place to conquer, hunt and exterminate. Because in these last remaining patches of wilderness, we are the ones watched and we are still prey.
Worrying about the contagion of trees in cities and towns are bands of citizen-pruners. They brood over saplings cracking open sidewalks, avalanches of bird excreta, of tripping over dead branches, hazardous limbs, and unsightly leaves. A lot of the calls to the city's 311 help line are from New Yorkers complaining about trees. "One Queens homeowner begged the city not to plant a tree in front of her house by arguing that her dog would get confused by the introduction of a new smell; she got a tree anyway." - L. W. Foderaro -NY Times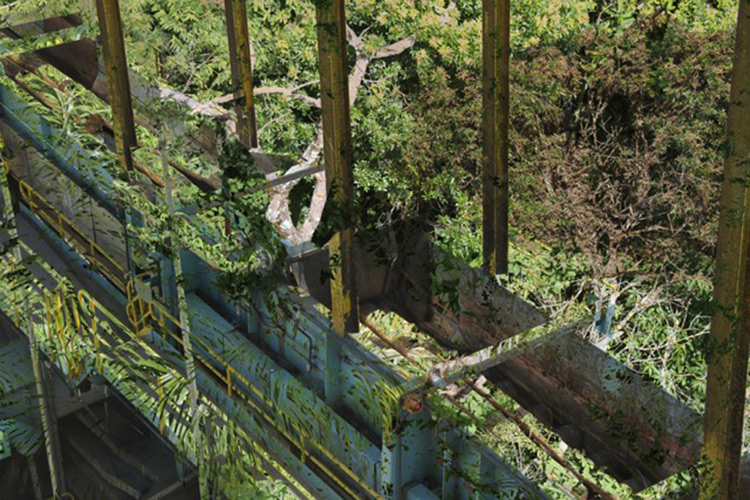 © Rose Klabin from series on Corporate Identity 2011 - Will Trees Once Again Occupy Wall Street?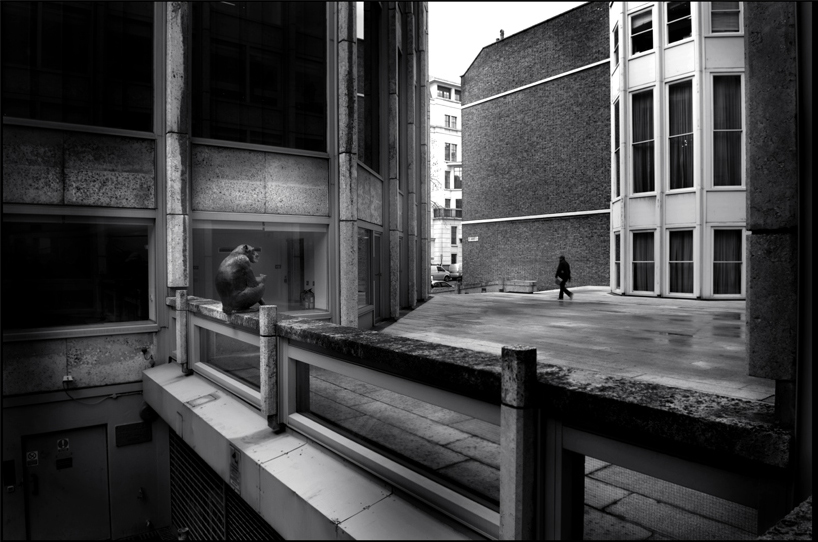 © Alastair Mackie Mimetes Anon, 2009 bronze Photo: Tessa Angus
"For, while a majority of the world's people now live in cities, they depend more than ever on forests, in a way that few of them understand." - Justin Gillis
For inventive Manhattanites, the lack of trees is not a deterrent. Faux parks have appeared in galleries as safe spots for picnics, a patch for a midday snooze or chat. And kids, who've never seen the real thing, aren't likely to notice the difference.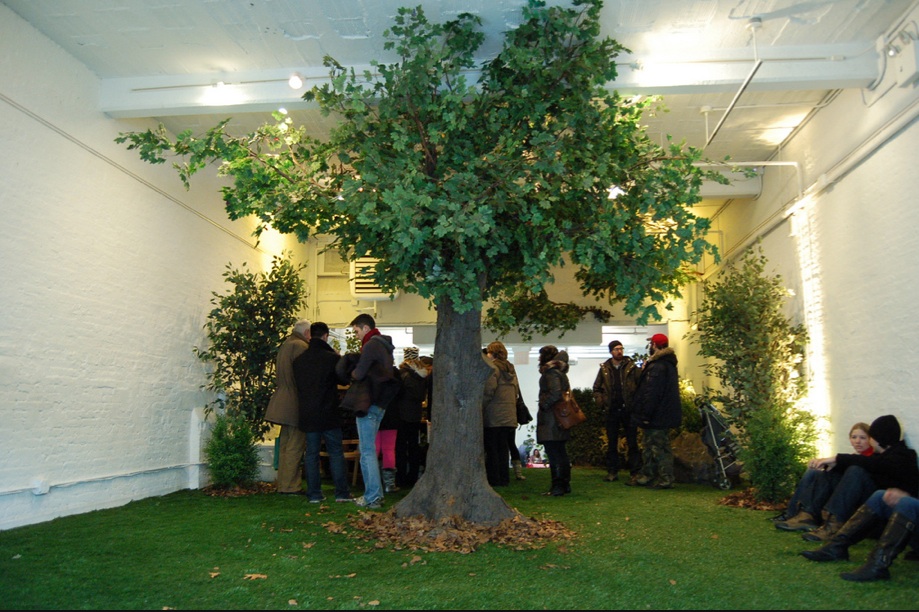 © Open House Gallery - Park here - Indoor Pop Up Park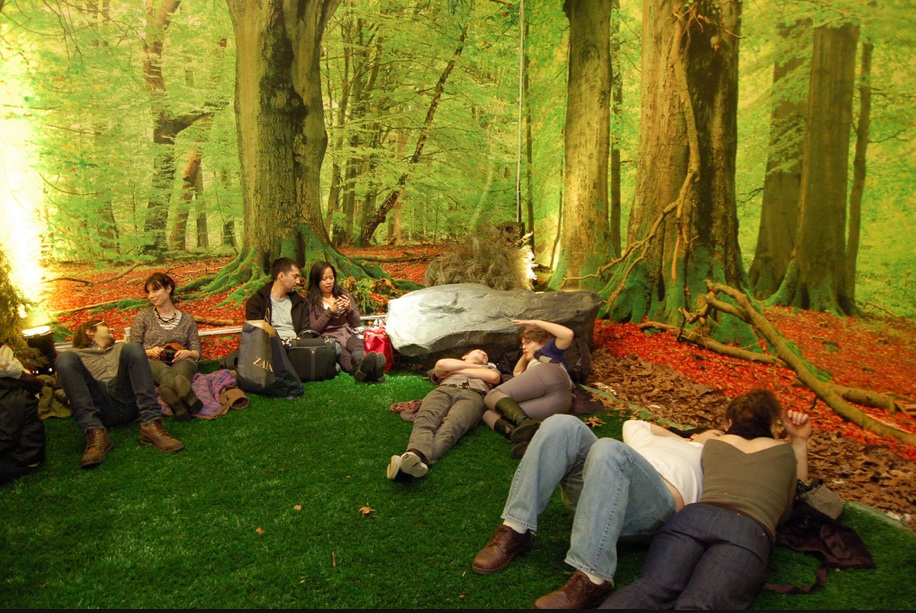 © Open House Gallery - Park here - Indoor Pop Up Park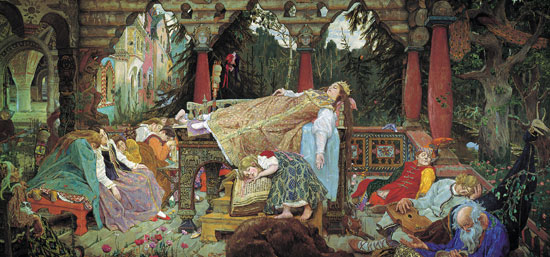 Sleeping Princess by Victor Mikhailovich Vasnetsov: Sleeping Beauty gets knocked out for a century and the forest takes over
Images:
J. F. Rauzier Courtesy of www.waterhousedodd.com
Stuart Hall Courtesy of http://www.ba-reps.com
Kahn and Selesnick
Alastair Mackie, Courtesy of All Visual Arts Gallery, London
Open House Gallery a pop up event space, NYC
Rose Klabin - Courtesy of Rabbithole - 33 Washington St., Brooklyn 16 Sep- 20 Oct 11
If a Tree Falls: Documentary by Marshall Curry and Sam Cullman, 2011
Connected: A Film on Interdependence Directed by Tiffany Shlain, 2011