Artist Mariko Mori's Journey to Seven Light Bay is a digital project that transports visitors to Miyako Island in Okinawa, Japan, where Mori has installed the first part of her monumental earthwork 'Primal Rhythm'. The installation consists of a sun pillar and an egg-shaped 'Tida Dome' that changes colour with tidal movements.
Inspired by the caves of Okinawa, the digitally rendered 'Tida Dome' is a hollow shell through which light enters as it floats in the bay, shifting colors from red at low tide to blue at high tide, with many gradations in between. Mori has chosen exact coordinates such that at the moment of winter solstice, the lengthening shadow of the 'sun pillar' will penetrate the actual moonstone, once it is physically installed in the bay, uniting the celestial with the terrestrial, the masculine with the feminine.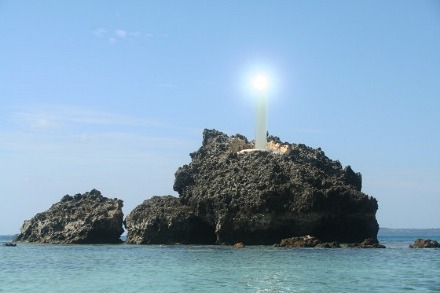 Sun Pillar Miyako Island in Okinawa, Japan © Mariko Mori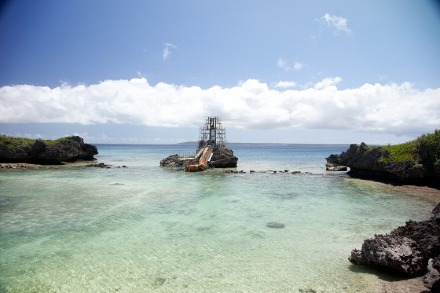 Construction of the Sun Pillar Miyako Island in Okinawa, Japan © Mariko Mori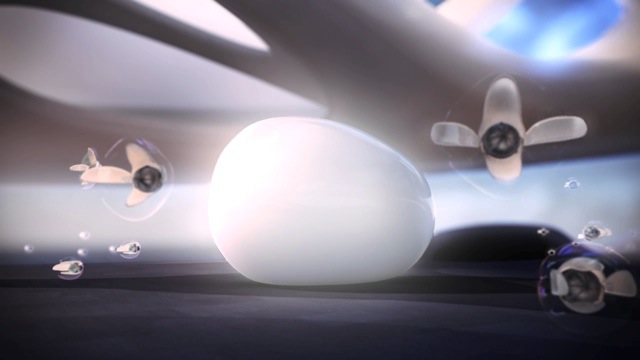 Mariko Mori - Tida Dome, Courtesy of Adobe Museum of Digital Media
Mori intends the site of this symbolic work to be a place for future performances that will engage viewers to participate in the surrounding environment. This installation, like many of her earlier works, integrates art, technology and Buddhism, engages circadian patterns, and celebrates the primary rhythms of the universe, which urban life largely erases from our consciousness.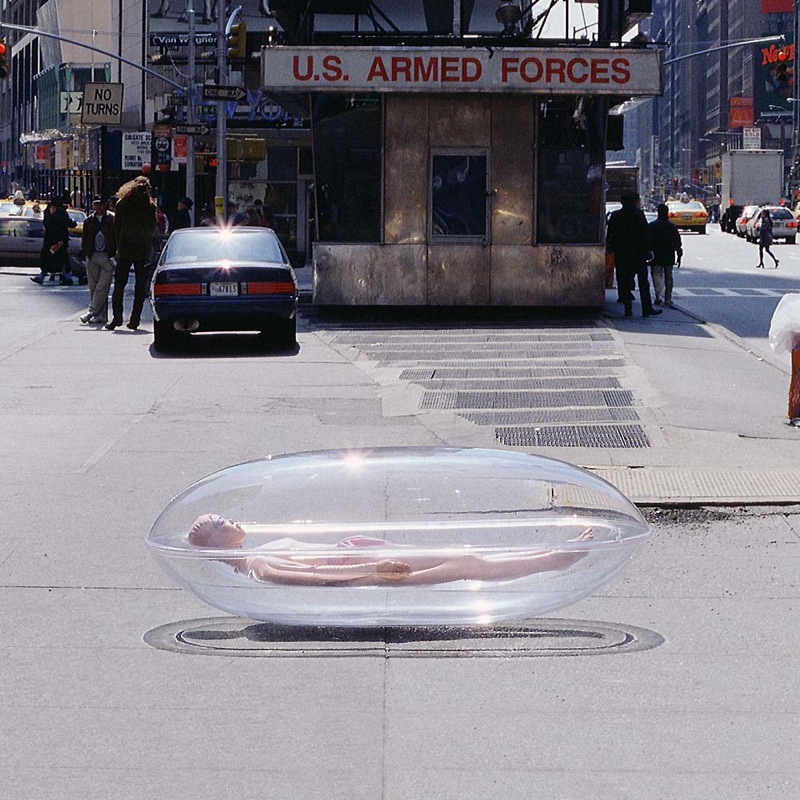 Mariko Mori, Série "Present" (détail), Times Square, New York, 1997
The art world often sidelines humanist works for their accessibility and for their campaigns of universal mantras, but Mori has a history of meshing modern technology with ancient practices in a way that engenders contemplation for our place in the natural world. Predating Lady Gaga by many years, her pod performances in Times Square and other landscapes around the world, engaged public awareness using grand spectacles. Her Lucite stone circles were inspired by earthworks of the Jomon period in Japan, drawing on the astronomical wisdoms of the ancients to create connections that transcend time and cultural differences.
The Japanese born artist commutes between Tokyo and New York for her projects, and also heads a nonprofit organization, the Faou Foundation with a mandate to create a series of site-specific earthworks across six continents to engage local communities and enhance public interactions with the natural environment.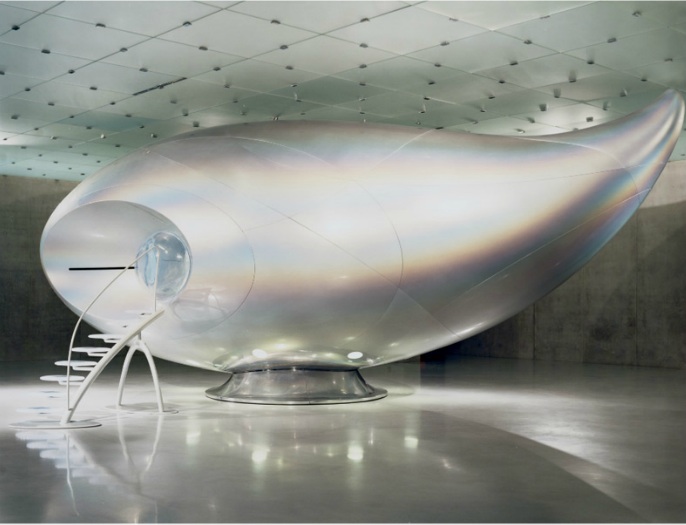 Mariko Mori, Wave UFO, 1999-2002, Courtesy of Adobe Museum of Digital Media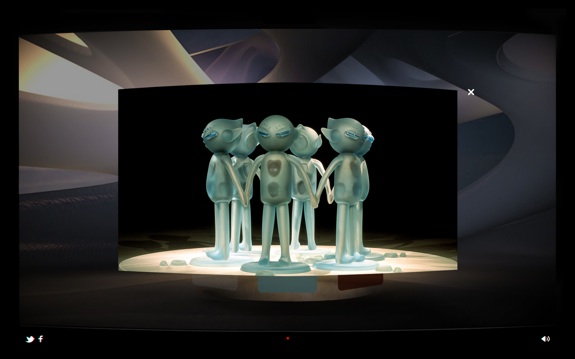 Mariko Mori - Oneness, Courtesy of Adobe Museum of Digital Media
A virtual demo of the installation of the Tida Dome, entitled Journey to Seven Light Bay can be viewed at the Adobe Museum of Digital Media site.
View more information at Faou Foundation.
Video courtesy of MinistryofCulture.com
Text & Interviews: www.KišaLala.com