This blog post was written with the help of Chinwe Onyeagoro, Co-Founder & CEO of FundWell.
Kiva Zip, a pilot program run by non-profit Kiva.org, provides small, crowd-funded business loans to financially excluded entrepreneurs in the United States and Kenya. Kiva Zip employs a model of "trust-based underwriting" so that small business owners can achieve social impact in their local economy. Read about some of those achievements in 2013 here!
In 2014, Kiva Zip aims to expand its program by growing the number of borrowers who access these interest-free loans. To do so, we will partner with like-minded organizations that can introduce us to new entrepreneurs who could benefit from our platform. Kiva Zip's newest partner in this arena is FundWell.
FundWell is a small business loan-matching and financial wellness website that helps match borrowers in the United States with lenders, educates them about the right loan product, helps them prepare and submit loan applications, and improves their financial wellness and fundability in order to access more capital at lower interest rates over time.

After borrowers complete the FundWell Scorecard, they will receive a list of lender referrals based on their "fundability", and Kiva Zip is now a "funding option" for qualified borrowers (see a sample scorecard with other possible funding options here).
Kiva Zip intends to give our borrowers the best opportunity to succeed and, since we only provide one piece of the puzzle (capital), we look to connect borrowers with additional resources that can help their business.
In addition to free technical assistance providers like Small Business Development Centers (SBDC's) and SCORE advising, resources like FundWell can equip our borrowers with the support they need to graduate from Kiva Zip to larger sources of capital and financial independence.
"Kiva Zip's partnership with FundWell allows all Kiva Zip borrowers the tools and resources invaluable to their continued success," states Justin Renfro, Associate Manager of Business Development at Kiva Zip. "It's our hope that with FundWell we can graduate entrepreneurs to bigger loans that will drive their businesses forward."
FundWell also provides qualified site visitors that select the No-Interest Loan Offer with a FREE Financial Wellness Program service for 6 months. The Financial Wellness Program includes loan application preparation assistance, financial wellness tips and advice, and a financial wellness action plan. See a sample financial wellness plan at How it Works.
Many of FundWell's tips are easy and quick to implement. For example, one way to help improve your credit score is to decrease the outstanding balance on your revolving debt (i.e., credit cards) down to 25% of the total available credit limit. To learn more visit http://www.thefundwell.com/credit-tips/
FundWell recently assisted Kelly O'Brien, founder of Ideaction Corps, a full service, Chicago-based social change consulting agency, in acquiring funding and providing financial and strategic advice to help her develop her business.
"It would be an understatement to say that FundWell was helpful," adds Kelly O'Brien, Founder of Ideaction Corps. "They became my partner -- linking me to financing, strategic advice, business contacts and even providing encouragement and moral support. Connecting with FundWell has been one of the smartest business decisions I've made since founding Ideaction Corps. I'm grateful, and look forward to sharing progress and success with them!"
Kiva Zip is excited to meet entrepreneurs just like Kelly and to expand access to capital to small business owners with the help of FundWell!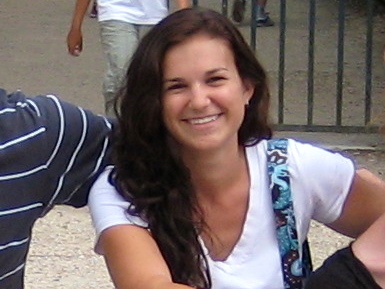 Author Bio: Sarah was born in Philadelphia, PA, and grew up in its suburbs before moving to New York City, where she studied Finance and Management at NYU's Stern School of Business. During her studies, she spent time abroad in Paris and Hong Kong, played lacrosse, competed on their equestrian team, and led peer health workshops. After graduating, she worked for Bloomberg in New York and then San Francisco in several roles, including Customer Service, Management, and Sales and Account Management. She hopes to use her Kiva Zip internship as the catalyst for her non-profit career.