As I sank into the plush seat on the overnight bus toward the Kenyan coast for the first time, I let out a sigh of relief. Nairobi, aptly dubbed "Nairobbery" by locals and expats for the high number of muggings, break-ins, and carjackings, was starting to wear me out.

"The coast is different," my regular taxi driver had told me. "People aren't as stressed out, and they enjoy life."

It was true. Maybe it was the lingering humidity or the pristine beaches, but people sauntered through the streets in Mombasa as though to fill the senses with the salty air and the quiet buzz of the ubiquitous tuk-tuks. There was a sense of community and intimacy that I hadn't quite experienced yet upcountry, akin to the "Southern charm" back in the States.

From Mombasa, I traveled two hours up the coast to Malindi, a small beach town accessible via a smooth highway that cuts through sisal plantations and majestic baobab trees. The landing site of Portuguese explorer Vasco da Gama, Malindi now hosts hordes of Italian transplants and tourists (and purportedly, the Italian Mafia and fugitives).

I was supposed to meet Catherine, a borrower endorsed by a Kiva Zip trustee called Botanical Treasures that sells health products in Kenya. Catherine greeted me outside of the local Nakumatt, a supermarket chain comparable to Wal-Mart with its wide range of items, offering bikes to bananas and everything in between. I wasn't expecting to see anyone else, but she brought her husband Antony, who also happened to be a Kiva borrower endorsed by the same trustee.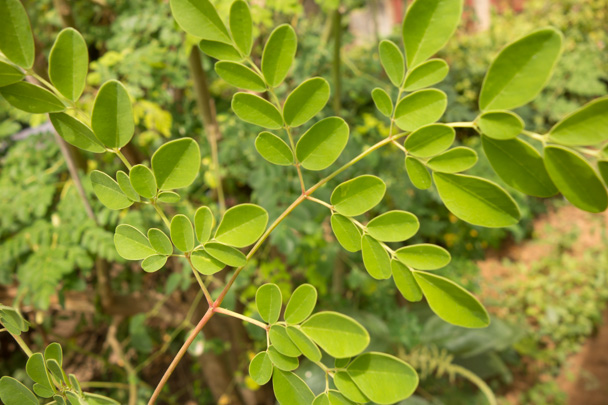 Pictured: Moringa leaves
We crammed together into a tuk-tuk to their home where they process moringa oleifera for Botanical Treasures. The moringa tree is commonly grown along the coast by the locals and its leaves are prepared as part of a meal. It is only recently that moringa has been crowned a "superfood," placing it among the ranks of acai berries, quinoa, sweet potatoes, and salmon, all of which are believed to have higher than average nutritional content per serving.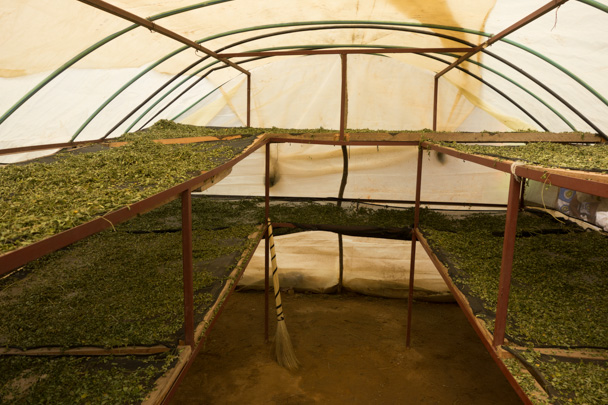 Pictured: Inside the newly constructed dryer
With eagerness, Catherine and Antony showed me the sturdier and more efficient dryer they constructed with their last loan to increase the yield of moringa leaves. The new dryer maintains an optimal humidity to ensure that the leaves are not too dry or too moist for packaging. When the leaves are ready, they are shipped to a processing plant in Nairobi to be grounded into powder form. The powder can be added to drinks for a quick nutritional boost, or incorporated into other health products.

Catherine and Antony believe that the benefits of moringa are just catching on and that demand will increase even more in the near future.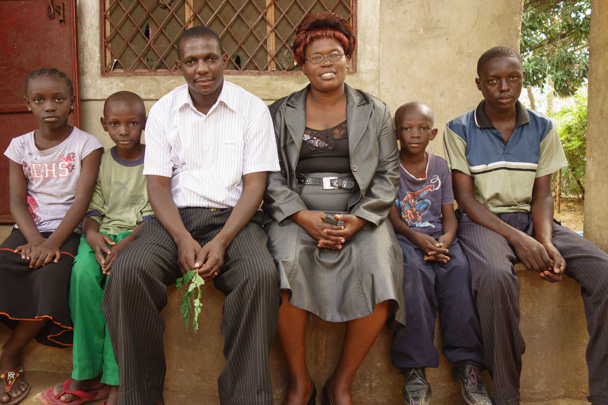 Pictured: Catherine, Antony and their four children
I cozied up on the living room sofa, meanwhile trying to tune out the telenovela blaring in the corner, and began asking a slew of questions as part of Kiva's borrower audits. These audits verify basic information about the purpose of a Kiva loan, i.e. what it was actually used for, and help us to collect data on social impact factors such as job creation, personal welfare, etc.
For example, some common questions we ask are, How many workers have you employed since receiving the loan? How many children can you afford to send to school? How many meals do you eat per day?

There was no doubt that Catherine and Antony had had major improvements in their personal lives since receiving their last loan. They moved to a bigger house. They switched their kids from public to private school. They ate bigger and more nutritious meals. They were feeling happier and less stressed, which I could guess from Antony's youthful appearance despite raising four active children.

But their story wasn't unique to the impact stories that we get to hear and share about as Kiva Fellows.

"Do you want to see our church and school?" Antony asked after the interview.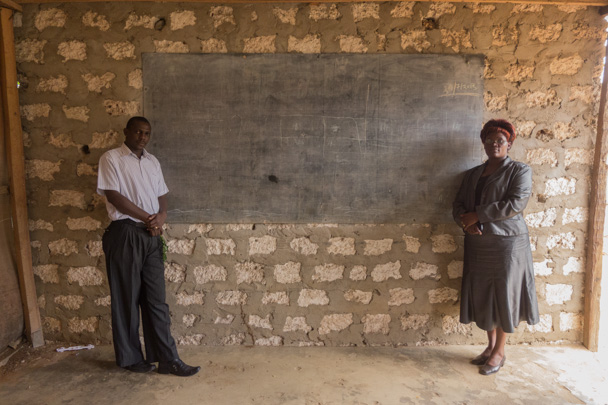 Pictured: One of the classrooms
It turns out that Catherine and Antony, both pastors at their church, used the profit from their moringa business to operate a nonprofit school for 67 orphan children in their community.
They currently offer kindergarten to 5th grade, but the students never really graduate from the school--instead, a new grade level is added every year. They employ four full-time teachers and provide all the supplies for the students.

Guess how big their loan was? $300 USD.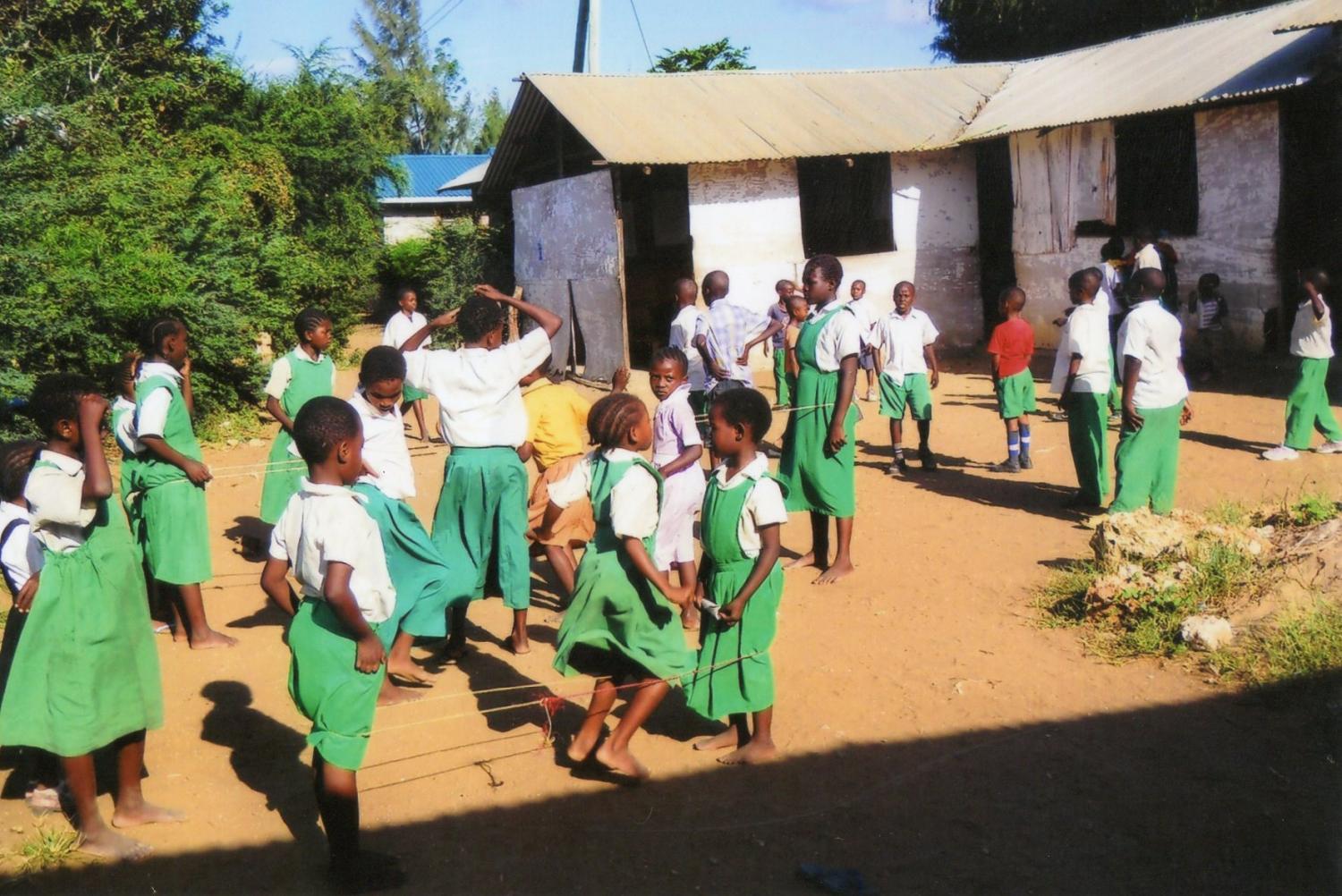 Pictured: Recess time (Courtesy of Antony)
Who would have imagined that lending as little as $5 to Catherine and Antony's superfood business indirectly supported orphan children's education?

That is the power of Kiva Zip. Whose life can you impact today?


Author Bio: Howard is a management consultant with experience in the defense, education, nonprofit, telecommunications, and digital media industry, focusing on helping clients to improve sales, marketing, and customer experience. Born in Ho Chi Minh City to a Chinese family, he immigrated to Washington DC at a young age. His interest in development started in high school Model UN conferences where he was exposed to the persistent global health, education, and economic issues in developing countries. These issues became even more apparent during his travels across Southeast Asia. At UVA, he connected with East African and Middle Eastern immigrant and refugee communities through developing a pilot workplace ESL program. After graduation, he volunteered in Morocco as an English teacher for underserved teenagers. He is passionate about education and its transformational force in alleviating poverty, and believes that Kiva can enable young people to obtain improved access to education.