Most of us have had co-workers who wear too much makeup -- or none at all -- and both could benefit from a makeup makeover to update their professional image. After all, with the right makeup your confidence increases and that's pretty powerful. Here are some proven dos and don'ts when it comes to how to apply your office makeup.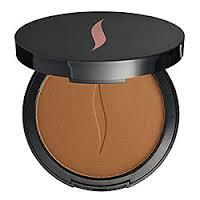 Use a bit of bronzer to give a subtle sun-kissed look. If you can't be on vacation, you may as well look like you've been! Apply it with a fluffy blush brush in the shape of a 3 from your temple to your jaw line. Make sure you choose bronzers without glitter. To try: Sephora Collection Matte Bronzer ($17, available in 4 shades).
Wear sheer lip colors in the latest trendy shades; a little color can add instant polish to the face. Avoid heavy glosses and stick to more natural finishes. To try: NYX Cosmetics Butter Lipstick ($6, 22 delicious shades).
Try not to wear glittery makeup or nail polish to work. Save the pixie dust and shimmer for weekends, and even then wear with caution. A little goes a long way.
Avoid using bright-colored eye shadows as they can be very distracting. Stick with muted tones of bronze, beige, taupe and chocolate. To try: URBAN DECAY Naked Basics Palette (28.)
Don't apply too much mascara; nothing looks worse than heavy clumpy lashes. Choose a lightweight lengthening (not thickening) mascara formula with a great separating brush. To try: Neutrogena Healthy Lengths Mascara (8.49.)