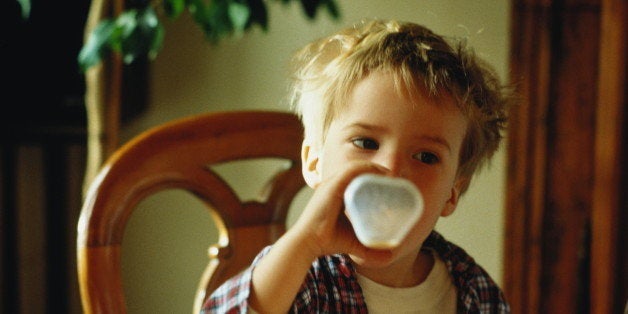 Breakfast can make your kids smarter
But recent research is even more impressive: Children who eat breakfast daily score about five points higher on IQ tests than children who don't eat breakfast or eat it only occasionally. In the study, researchers from the University of Pennsylvania School of Nursing tested more than 1,200 6-year-old girls and boys in China. Result? Children who did not eat breakfast regularly scored lower on tests that measure verbal ability, as well as non-verbal skills such as navigating mazes, motor coordination and perception.
Breakfast might boost a child's brain power in two possible ways, say the researchers. The first is a physical effect. As its name suggests, eating a morning meal "breaks the fast" that occurs while children sleep, raising blood sugar levels and giving children the energy they need to focus and concentrate. The second benefit of breakfast is social. "Breakfast is a time when family members can communicate and engage with each other, which may also contribute to the effect of breakfast on cognitive development," says study head Jianghong Liu, Ph.D., RN, associate professor of nursing at the University of Pennsylvania.
What's the best breakfast? Although kids in both China and the United States tend to eat breakfasts that are rich in carbohydrates, breakfasts that combine carbs with protein (in eggs, meat, dairy products) along with other nutrient-rich foods (such as fruit) may be ideal. Most important, though, may be not what your kids eat for breakfast, but simply that they eat it every day. Here, Dr. Liu offers tips for getting even picky kids to like breakfast:
Give your child a sense of control by letting him choose what to have for breakfast from among a few kinds of cereal, toast toppings (such as peanut butter and/or bananas), different yogurts or granola/breakfast bars, egg dishes, etc.
Kids love routine, so let your children help you set up a breakfast schedule: Mondays are yogurt days, Tuesdays are scrambled eggs and toast, Wednesdays are cereal and fruit, etc.
Make time for breakfast by preparing the night before, setting the table, putting out cereal boxes and setting alarm clocks to allow at least 10 minutes to eat.
Have a breakfast contingency plan. Keep juice boxes, cereal bars, bananas, single-portion yogurts or cheese or other grab-and-go healthy foods for those mornings when your kids don't have time to sit down and eat. Nibbling on something on the way to school is a good second best option.
Make special weekend breakfasts. Occasionally getting to have homemade pancakes or waffles, or eating breakfast in bed or even out in a restaurant, can help your kids to love breakfast and want to eat it daily.
"Childhood is a critical period when dietary and lifestyle patterns begin," says Dr. Liu. "Children who have regular breakfasts now are more likely to sustain this habit later in life. We are increasingly realizing that breakfast has health benefits in adults too."