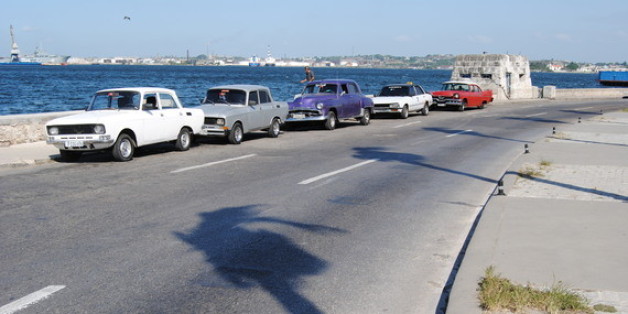 I wanted to head to Cuba while the Castro regime is in place and the U.S. has relaxed its policy through people-to-people programs. I did a cultural exchange through a travel agency. It was my first time on an organized tour with strangers (I've been touting solo travel) and we all famously got along, young and old, east coast and west coast. I lucked out with our cool and hip local guide.
While I speak some Spanish and Cuba is considered safe (my American tour guide said she felt safer in Havana then she did in Savannah, Ga.), I didn't want to take too much of a risk going through Cancun or Canada. The key, according to some research I did, was not to get my passport stamped on the way back into the U.S. But I wanted the legal evidence inside my passport pages.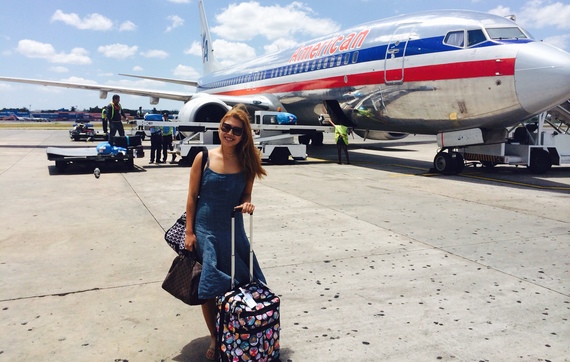 So I signed up and boarded a charter flight through American Airlines via Miami. Despite being a thirty-minute flight from American soil, you will not get cell service there. So it's nice to really unplug, because even the wireless at some of the nice hotels are spotty.
Aside from Cuba Libres, everything is limited, like the toilet paper you could leave a small tip for. I'm told there was a cholera outbreak last year, so I kept having to remind myself to brush my teeth with bottled water. Things are cheap. People here are not used to bargaining but be sure to name your price before you set foot in a cab. You may ride in the back of a classic car. While not aplenty, the old models are passed down by generations, kept in pretty great condition and used for everyday use.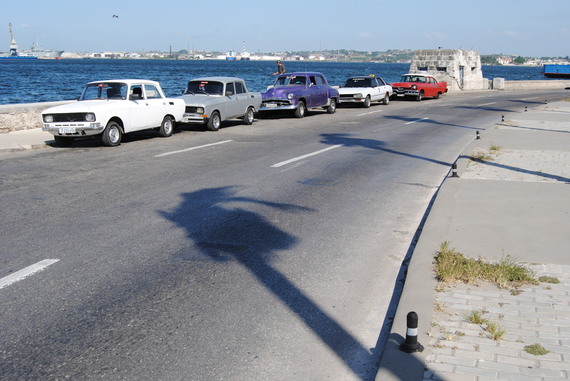 There were surprisingly good culinary treats. I became a fan of sipping rum. Coffee (in delightful short espresso form) and desserts are like a national pastime (there is a diabetes concern here). I sat down at the "original" Sloppy Joe's and had a Hemingway cocktail. Paladares, home turned restaurants like La Guarida, serve exquisite food in Cuba. Coppelia ice cream was so cheap no wonder people got dozens of scoops in one sitting.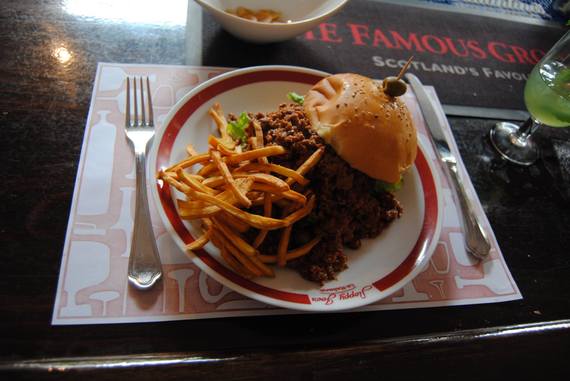 Based on budget, timing and overall experience, it was the best way for me personally to experience the island -- because as a British tourist, for example, you don't get to visit a senior center, see ballerinas in training, step onto an organic farm or meet children at an after school arts program. I had direct access and was free to ask questions to a professor who enlightened me on the contrast between an open visitors policy vs. serious economic sanctions with political implications.
There is the starker reality that made me feel entrepreneurially American, cooking up reality television show ideas or business models even for non-profit centers. But most things are government owned and run. Ration shops still exist. Greed is not apparent, neither is tourist danger. The one regret I had was not having enough time to go visit a beach but I couldn't technically classify the excursion as vacation. I did leave wondering if people were happier under this structure. While seeing is believing, you didn't hear complaints, for better or worse.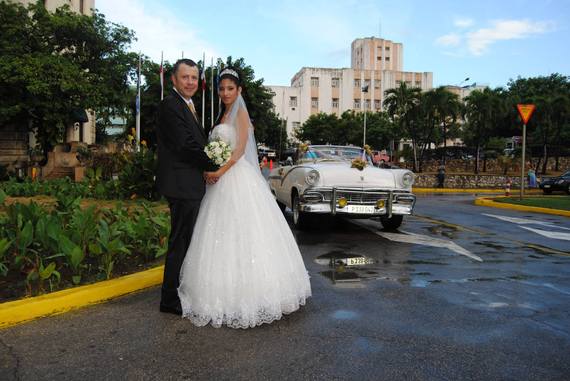 Oh, and I should note -- you have a hypothetical spending cap and can only change your American dollars when you're in Cuba. The money doesn't exist elsewhere; don't forget to leave the 25 CUC departure tax and to kiss the U.S. soil upon which you return. I could maybe enter another way next time, listen to more live music. Hasta luego, Habana vieja.