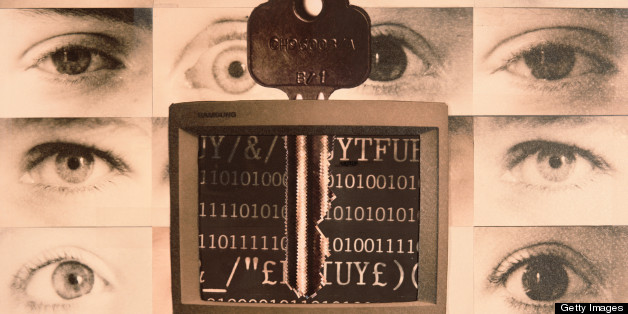 Hackathons are all the rage.
From birthing some of the most well known startups to utilizing government data to encourage civic engagement, these time intensive marathon sessions bring together a diverse group of people (tech advantaged or not) who are interested in harnessing the power of technology to offer creative solutions to real world problems. This year alone, socially driven causes have taken the concept of the hackathon to new levels by focusing on sustainable solutions that strive to end homelessness, provide access to clean water and offer solutions to curb domestic violence. With new social themed hackathons emerging across the world everyday, there has yet to be a cause that has shown itself to be "unhackable."
Despite this rapidly growing use of hackathons to solve social problems, the LGBT movement hasn't taken serious advantage of its benefits, leaving a rich source of unlimited possibility for social change untapped. With the need to advent new technologies that prioritize the queer community, it is important for LGBT advocacy organizations to stake a claim in this growing culture and embrace hackathons for several reasons:
It strengthens tech infrastructure
Without a doubt, LGBT advocacy organizations need the support of technology to advance their mission and extend the impact of their work. However, many lack the capacity-financially and physically-to seek out or take advantage of new technologies that can better engage constituents or streamline programmatic work.
Hosting a hackathon can leverage the specific insights and talents of community members invested in LGBT equality by generating ideas that your organization normally wouldn't. Think of potential participants as a temporary "think tank" comprised of dedicated volunteers of the cause. It is inevitable that the amount of passion each hacker brings to the table, will produce amazing tech based projects that can help make the lives of activists and the community that we serve a little easier. Plus, the bonus of working in a collaborative environment that values the input of each team member creates a sense of collective responsibility and comfort in which the learning of new tech skills is possible.
Creates new ways to distribute LGBT data
Like the majority of non-profits, LGBT advocacy organizations rely on the production of research reports as part of their efforts to effect policy change and solicit funding. The down side of this is that much of this data circulates only within the boundaries of fellow advocacy organizations, therefore excluding the general public from accessing such important information.
A core value of hackathon culture is about bringing awareness to the values and utility of open data. Because of this, hackathons are a perfect forum to brainstorm ideas on translating research data into engaging forms that can be understood and utilized by individuals outside of the non-profit industry. Think of the potential involved in creating transparency between institutions that do the research and the community members that fill the pages of their reports.
Hackathons are fun!
Employees of LGBT organizations deal with the stresses of serving a community that consistently deals with real life trauma. This can take a heavy toll on our health and sometimes leave us feeling overwhelmed and pessimistic about the reach and impact of our work.
Throwing a hackathon can help boost the morale of employees because it provides opportunities for creative input that privileges experimentation without the worry of failure. The added benefits of meeting new people with the intention of positive collaboration, especially within a supportive environment, restores a sense of worth in ourselves and our work that many of us tend to forget about in our daily activist practices.
In short, hackathons can do a lot for LGBT advocates by moving us to think differently about the utility of technology. They also help push us beyond our usual limits of creativity and production so that we can be the innovative leaders that our movement needs.
I am currently organizing the first ever hackathon for transgender advocacy, Trans*H4CK: Hacking for Transgender Empowerment. Visit transhack.org to find out more about the event and how you can sponsor or partner.
Happy Hacking!