Fellow Huffington Post blogger (and longtime music editor) David Wild hit the nail on the head when he said The Explorers Club's sophomore outing, Grand Hotel, is "the best album of the year -- but what year?"
Music nerds (like me) who are in touch with their inner Burt Bacharachs will salivate over the production values this Charleston, South Carolina sextet employees on its latest decidedly-retro collection. These guys sing so sweetly together, it's hard to believe The Explorers Club's (five!) vocalists don't also share a last name (Wilson, anyone?).
In a world filled with auto-tune and sampled beats, beachy, breezy tunes such as "Run, Run, Run" and "It's You" ring almost revolutionary with their innocent, layered harmonies, organ, and guitar recorded the old-fashioned way (utilizing a simple, Phil Spector-inspired method Club mastermind Jason Brewer calls, "adjusting how far away the amp needs to be from the mic").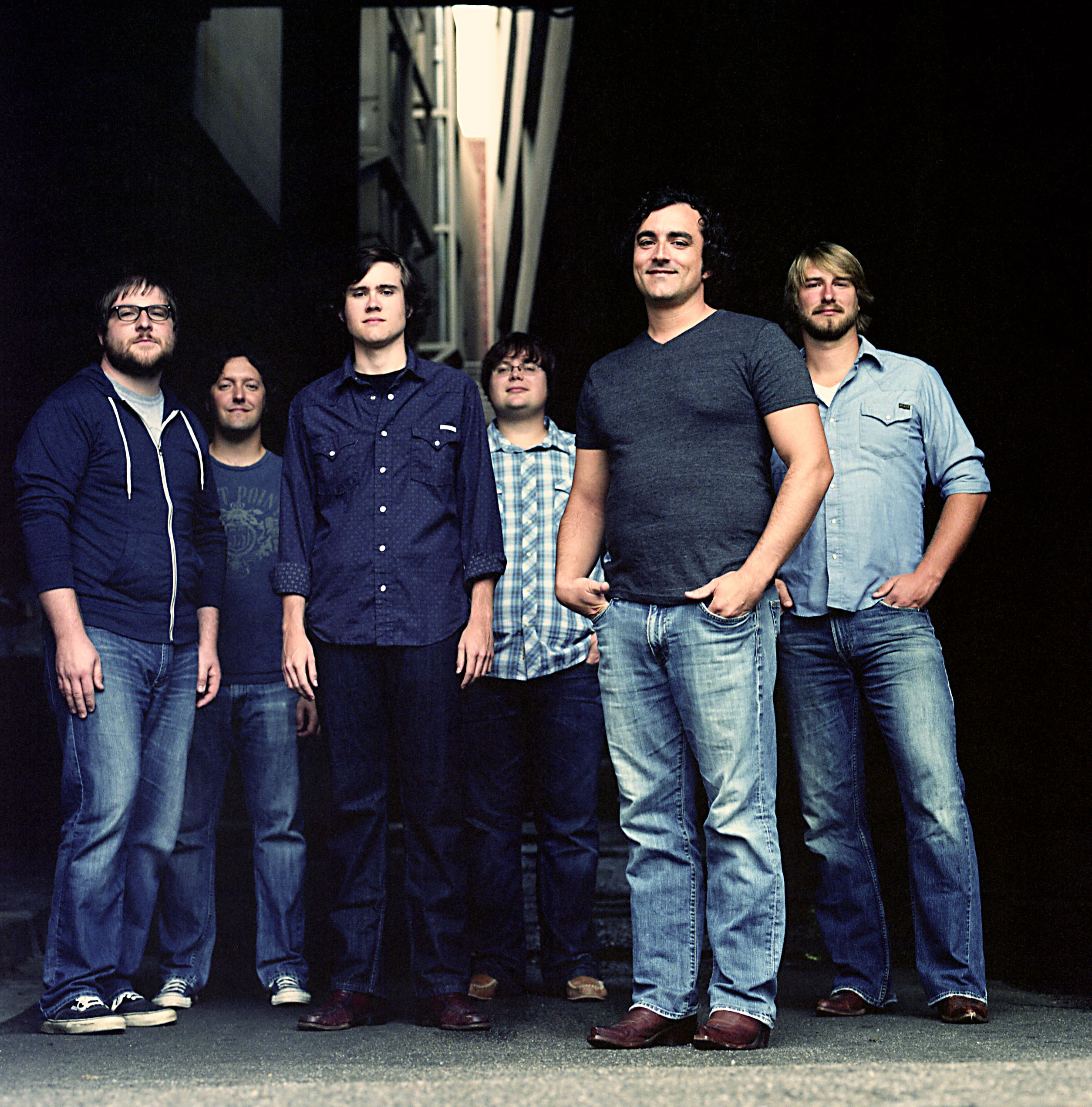 The Explorers Club. Photo by Matthew Carter. Courtesy of Rock Ridge Music.
The Explorers Club - Run Run Run (album and single mixes) by expclubmgmt
Brewer, 30, says he doesn't eschew comparisons to the Beach Boys or other acts from the early rock 'n' roll era. "I wanted to be like Marty McFly and go back and play guitar just like Chuck Berry," he says. "When I was a kid, everyone else was watching cartoons, but I watched VH1 and Elvis movies." He also listened to his parents' vinyl collection on headphones - a lot. Elton John, Leon Russell, The Beatles. "To me, that's what real records were supposed to sound like."
A self-described "production perfectionist," Brewer and the band's manager convinced longtime Brian Wilson collaborator Mark Linett (who engineered The Beach Boys' SMiLE) to mix Grand Hotel. The result: a sound so smooth one would swear Richard Carpenter was twiddling those console knobs ("I do love the Carpenters," quips Brewer). "I'm on a never-ending quest to nail that sound," Brewer says of his major influences from the golden age of analog. "Guys like Dan Penn (Box Tops, Aretha Franklin) are living legends to me."
So what's the deal? Are The Explorers Club simply a throwback, or what?
"What we do can't be classified as Yacht Rock," Brewer clarifies with a laugh, referring a to recent rash of 1970s-themed cover bands. "We're looser and less high brow. We're not Michael McDonald." (FYI: With the exception of a few brilliant remakes on its recent trio of EPs, The Explorers Club's material is all original and written by the band.)
Funny thing is, as easy as it is to find bits and pieces of Grand Hotel that sound more like B.J. Thomas or Todd Rundgren ("Summer Days, Summer Nights") than anything from the 21st century, The Explorers Club maintains an indie spirit that is inexplicably, undeniably 2012. Only, one needs to hear Grand Hotel to believe it.
Fresh from recent runs with The Apples in Stereo and Lightspeed Champion, the Club is headed out on an East Coast tour during the month of February, in support of Grand Hotel's official release on Valentine's Day (tres apropos!). A fan of Wilco, Camera Obscura, and the San Francisco duo Girls, Brewer says his collective can't wait to bring The Explorers Club's feel-good repertoire to a larger audience. "We put on a really good show." But with such high standards, "We're a sound man's nightmare."
For more information about The Explorers Club, click here.