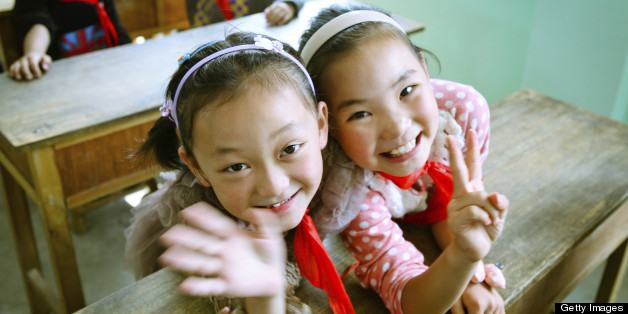 The Asian Venture Philanthropy Network (AVPN) inaugural conference was the first and largest gathering of venture philanthropists and social investors in the region. On May 9-10, 2013 professionals from more than 25 countries met in Singapore to share ideas and strengthen the presence of venture philanthropy and social investment across Asia. Panelists and participants included: venture philanthropy organizations, impact investors, private equity, wealth management, academia and grantmakers.
Today, more of the world's population resides in Asia than outside it. China alone is a manufacturing powerhouse where rapid innovation and modernization is in fierce competition to outpace the West. Chinese producers and consumers have only scratched the surface of the economic potential that lies ahead. Similar to other modern economies, as Asian countries continue to modernize and grow, they face a serious challenge in how to manage the widening disparity between rich and poor. There is a lot of work to do to ensure that millions of people are not left behind without access to education and basic necessities.
One-third of all children living in developing countries live in extreme poverty. Some of the highest rates are in South Asia, where more than 70 percent of children live in poverty. As a result, they are vulnerable to trafficking and child labor, and they often miss out on going to school and other essential opportunities needed to develop into healthy adults.
As grantmakers, the rise of venture philanthropy in Asia is particularly fascinating, inspirational and necessary. Venture philanthropy, as defined by The Asian Venture Philanthropy Network (AVPN), "offers a blend of capital and business advice to help entrepreneurial organizations achieve their ambitions for growth and development." At The Global Fund for Children (GFC), we follow a similar model by finding and investing in innovative, emerging grassroots organizations that serve the most disadvantaged children in places where local governments and large aid organizations struggle to reach them. But we also go beyond investing money. We work closely with each organization providing value-added services and leveraging outside funding as well as media opportunities.
Participants at the AVPN inaugural conference this month addressed the importance of providing early-stage risk capital to nascent NGOs in order to yield the greatest long-term sustainable impact for the communities they serve. Venture philanthropy is a critical vehicle for bridging the gap between emerging grassroots organizations and sustainable, self-sufficient ones. Grassroots grantmaking is highly effective because grassroots leaders are experts at doing more with less -- which means stretching their resources to meet the needs of as many people as possible. For donors, this means knowing the impact of donations will be multiplied and will reach the hands of the people who need it most. In the process, donors unlock the potential of social entrepreneurs, supporting their pathway to success and their ability to reach more beneficiaries.
In Indonesia's Aceh Province, which was severely affected by the 2004 tsunami, community-based organization Fatayat Nahdlatul Ulama (NAD) was created to strengthen kindergarten programs and provide training for teachers working with traumatized children. The kindergarten support program reached 250 children in one district during its first year of GFC funding; by 2012, the program had grown to reach more than 1,000 children in 11 kindergartens in five districts.
In the tribal region of northwestern Pakistan, GFC invests in a local group started by seven young women called Aware Girls. As a result, last year 750 girls attended trainings on how to protect themselves from HIV/AIDS. In a region where sexual and reproductive health education is extremely limited, these girls now have access to life-saving knowledge and a place to turn to for support and encouragement.
Strategic investments in community-based organizations provide security and hope for millions of people worldwide. If not for these groups, there would be countless missed opportunities to transform lives. Over the past two decades, we have seen the incredible ripple effect venture philanthropy has created. At GFC alone, we've worked with more than 500 grassroots groups in 78 countries and have consistently seen their organizational budgets double and triple during the first few years of partnership. What began as one small investment in a train platform school in rural India has spread to an entire network of global innovators improving the lives of millions of children. As venture philanthropy and social investing evolves, becoming more strategic and strong, so will communities everywhere.