At age 71, director Michael Apted is only 15 years older than the subjects of his lifelong Up series of documentaries. Though the age difference is almost negligible today, it was quite significant in 1964: Apted was a 22-year-old researcher on (what was expected to be) a one-off television show featuring a group of 7-year-olds living in Great Britain.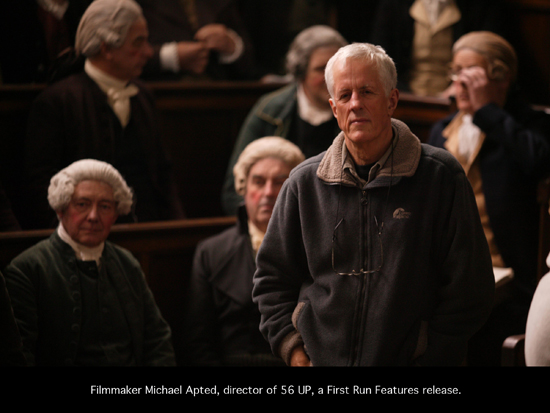 The show, called Seven Up, was produced by Granada Television as an exploration of the class system in the UK at the time. The children were selected -- by a team that included Apted -- as representatives of a broad spectrum, ranging from a posh trio of who already had their educational plans mapped out to a less unfortunate pair who were in state care. The expectation was that socio-economic status was likely to trump any ambitions held by these youngsters, with a Jesuit maxim as spoken tagline: "Give me a child until he is seven and I will give you the man."
Cut to seven years later, when Granada decided -- this time with Apted at the helm -- to revisit these children for a sequel called 7 Plus Seven. In what has become Apted's life's work, the series has continued through eight installments, with most of the original cast still intact (though some have stopped out and returned along the way; only one quit for good, after 21 Up).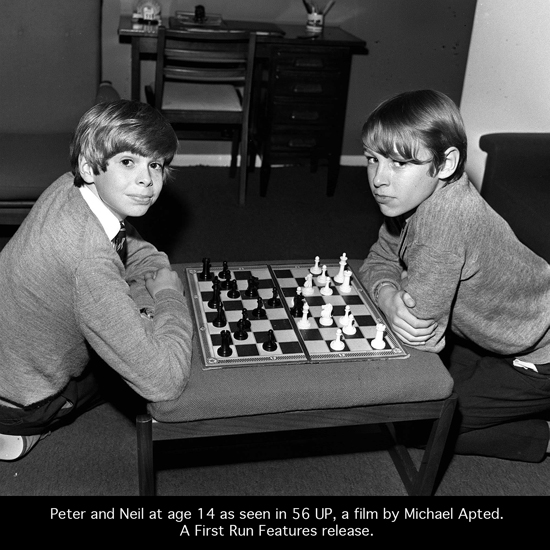 The series, which generally debuts on British television before international theatrical and DVD releases, is a curiosity among the British public. Every seven years, the participants -- sometimes to their own chagrin -- pop back into the public eye, for better or for worse. Those who have followed the series from the beginning (or caught up with the box set along the way) feel like they know these people -- sometimes intimately -- having seen them follow their lives' paths through marriages, careers, parenthood and beyond.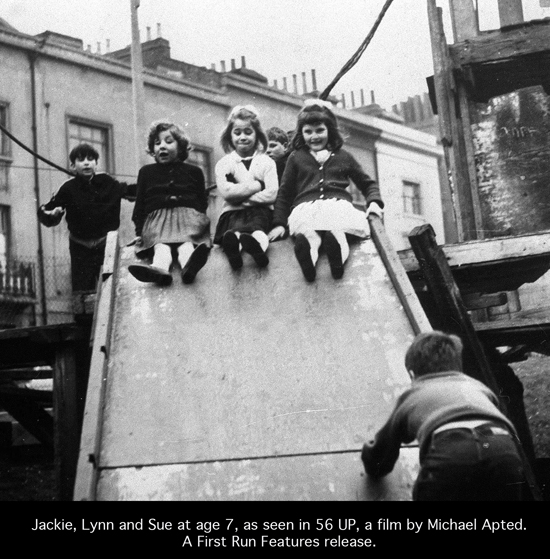 The latest installment, 56 Up, is currently playing in U.S. theaters, and Apted recently sat for a revealing interview with Adam Schartoff and I on Filmwax Radio.
You can listen to the interview in its entirety here.
Watch the trailer:
Filmwax Radio presents 30-minute interviews with sundry folks from the indie film scene in Brooklyn and beyond. Hosted by Adam Schartoff, Filmwax Radio airs live Wednesdays 6:30-7:00 PM at bboxradio.com. BBOX Radio is a community radio station based in Brooklyn, NY. To support these efforts, please click here. Follow Filmwax for updates.