My mother taught me how to dance, to my great embarrassment, at various weddings throughout my childhood.
We did the jitterbug, the waltz, the mashed potato, the chicken dance and the polka. Yep, the polka. We're not even Polish.
She has always had a love of music that is infectious, and my memories of the years I spent at home are punctuated with songs from all eras -- Big Band swing to '80s rock. My father preferred Buddy Holly, the Beach Boys and Meat Loaf (I knew every word to "Paradise by the Dashboard Light" by the time I was 10 -- let's not go into that). My mother, on the other hand, would listen to just about anything but hard-core rap, although she had a particular affinity for the doo-wop songs of the '50s.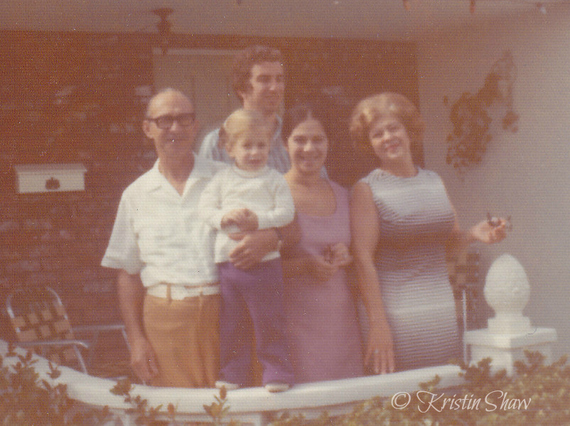 She's five foot nothing, sassy, sometimes passive-aggressive (just ask my father) and my friends from my hometown consider her a second mother. She jumped in and volunteered and she has always been active in my life without smothering me. I have learned so much from her -- more than I could ever have imagined when I was leaving the house for college and so sure I knew best.
The lessons my mother taught me can best be represented as a mixtape from my childhood, because we both love music so much. Imagine these playing on a record player, then an 8-track, then cassette, CD, and now digitally.
1. "I Am Woman" by Helen Reddy (1972)
Although she was born in the '40s, my mom was a proud '70s feminist. She is kind of a rabble-rouser overall, never afraid to speak her mind. She taught me through both actions and words that I could be anything I wanted to be, and that women were equal to men. Mom didn't go to college, but she is one of the smartest people I know; she pushed me to be everything I could be, and I never doubted that I could be president, if I wanted to.
Now that I have a son, I've learned to temper our "I AM WOMAN" roars. I want my son to know that women are powerful and amazing and different and independent and he is special in his own ways. We don't need to be the same; we need to be appreciated for our differences. He will learn that his mother is a strong woman too who is not afraid to work and live and share ideas side by side with men.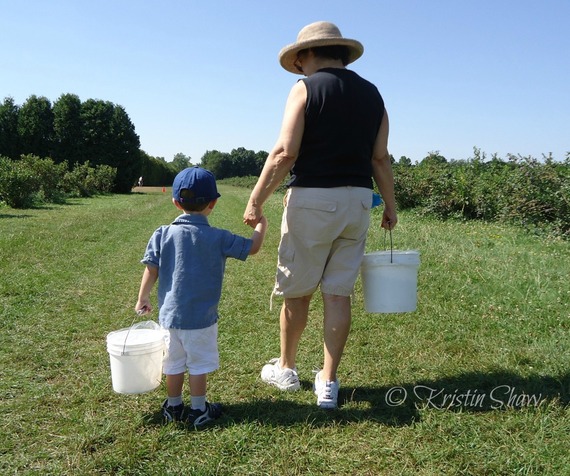 2. "Time In A Bottle" by Jim Croce (1972)
My mother didn't take spa days and vacations away from my sister and me, although she probably needed them at times. She didn't take business trips that took her to the other side of the world, like I have. We took family vacations and long road trips together, and she put up with our "she's on my side!" and "stop touching me!" and "she took my pencil!" all the way from Indiana to Florida with barely a batted eyelash. All she had to do was turn around and give us "the look" and we'd stop doing whatever it was we were doing.
Mom gave me the gift of time. She was there nearly every day when I got home from school, with cookies or some kind of freshly-baked pan of deliciousness. She would engage me in conversation and she knew the names of my teachers and my friends and my crushes (sometimes). She had her own things, too: crochet, embroidery, macramé and various other craft and sewing projects she worked on while we played with our toys and dolls. She didn't hover over me; she was present for me. If I could save time in a bottle, I'd save my days and spend them with you, mom.
Now that I am a mother, I see the great value of time with my son. I don't have to spend every waking moment on him, but I do need to focus when I'm there so that he feels heard and appreciated.
3. "Hold On Loosely" by .38 Special (1980)
When I was 13, I took a yellow school bus with 30 other kids and three adults from Indiana to Colorado for a school-credit trip. Mom brought me to the bus that morning, and smiled brightly as I shoved my sleeping bag, backpack and pillow on board. When we pulled away, she looked across to the other side to another mom and they fell into each other's arms, sobbing. I didn't see this part, but I can relate well now that I'm a mom too. I don't remember her ever telling me "no" for any goal I wanted to achieve, and this trip was one of those goals. She let me go even though she was terrified.
I was a lifetime asthmatic, had never camped out and didn't go far without my nebulizer. We searched everywhere and finally found a battery-pack machine I could take with me (this was before Google, people) that could potentially save my life on the trail. Two weeks later, I returned to her, whole and healthy and stronger for it. She held me, but never too tightly for me to move in my own space.
"Your baby needs someone to believe in... And a whole lot of space to breathe in..."

That's what my mom gave me -- and what I'll strive to give my son. I'm an anxious mother and I struggle giving him freedom, but will try my best as he grows to give him the wings he deserves.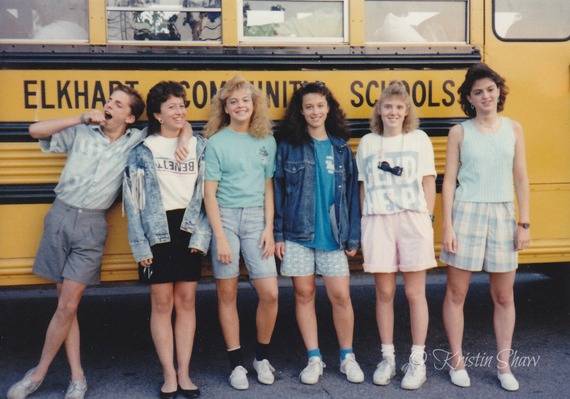 4. "I Just Called To Say I Love You" by Stevie Wonder (1984)
When I was in college, I called my mom maybe a couple of times a week. I was busy; she was busy letting me learn how to take care of myself. When my grandmother died in 2000, I could see that she was keenly feeling the loss and missing their everyday phone calls, and I stepped in.
Not long after my grandmother died, I took a business trip to San Francisco and neglected to call my mother to let her know I was OK, and by the time I reached her later that day, she was a mess. She was worried about me, and she didn't have her mother around to share her worry. I took it as the deepest compliment -- my mom cares so much about me. We often call and leave a message for each other singing this song: I just called to say I love you. Now she texts me and checks out my Instagram feed and comments on my blog.
5. "Hip To Be Square" by Huey Lewis and the News (1986)
As a teenager, I wanted to follow the trends. The '80s were an age of ripped jeans, blue hair color wands and huge earrings, and while she let me find my own style, she drew the line at clothing that wasn't classy. We'd walk through the mall and I'd plead for a half-shirt or too-short skirt and she would give me that look that only the Small Sicilian Cyclone could master as she simply said, "No" and walked away from the offending garment.
My mom steered me toward activities and confidence and away from drugs, alcohol and bad clothes. I ended up in marching band, theater and on the yearbook staff instead. And graduated in the top 10 percent of my class with honors. Look at me now, mom.
Yep, it's cool to be square.
6. "I Won't Back Down" by Tom Petty and the Heartbreakers (1989)
When she was 14, one of my mother's uncles attempted to put his hands where they don't belong. My mother, shaken, fended off his advances. She approached her mother the same night after dinner, and standing by the kitchen sink in the old house on Whitehall Street, my grandmother quickly placed her hand on my mother's mouth and said, "Shhhh. For God's sake, don't let your father hear it. He will go and kill him." (My grandparents were both Sicilian, by the way, so I don't doubt she believed it.)
Thirty-plus years later, Mom decided she had stayed quiet long enough. She spoke up and the family split into factions: those who believed she should have kept her mouth shut, and those who stood behind her. Mom never backed down and she didn't apologize for saying what she needed to say.
It's just one example of the ways my mother has shown me to speak up and stand my ground. I learned to say something when people around me were making racist jokes. I learned to stick up for the underdog. I learned to say no. I'm already teaching my son these things as we role play and navigate preschool interactions -- he also knows that when he says "Stop," I will. It's an important lesson.
7. "Livin' On a Prayer" by Bon Jovi (1986)
When I was 17, a full-color, giant poster of Jon Bon Jovi in all of his glory suddenly appeared on the wall of the hallway between my sister's room and mine. I didn't put it there. My sister didn't hang it, either. It was my rock-loving mother.
To this day, she'll belt out a Bon Jovi tune every time she hears it on the '80s XM channel. It is because of her that I love to sing this particular song when I have the random opportunity to participate in karaoke.
No lesson on this one; my mom just really likes Bon Jovi. And she's 68, so I think that's pretty cool.
Actually, that is a lesson. Keep on rocking, mom. I hope I'm as amazing as you are someday.
This post is part of HuffPost Parents' Mother's Day series, exploring the lessons our moms taught us about parenting.
Like Us On Facebook |

Follow Us On Twitter |

Contact HuffPost Parents