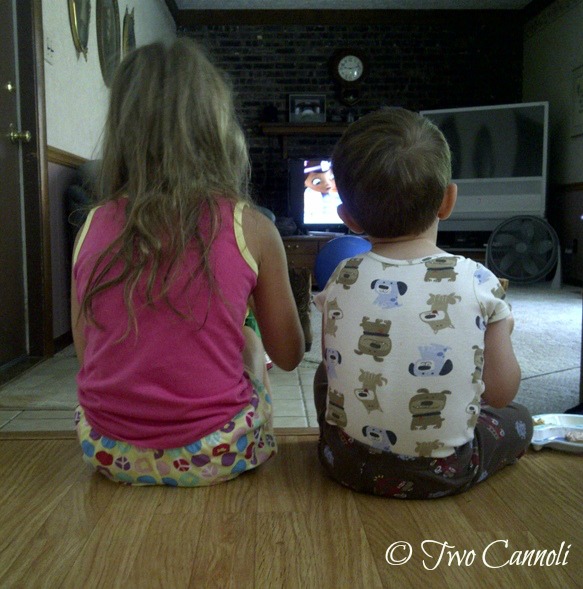 When I was a kid, watching sports was an activity my family looked forward to every Sunday on the ABC Wide World of Sports. And every year, my mom whipped up some homemade pizza and French onion soup, and we sat in front of the TV -- the kind with only three channels and no remote -- and watched the Super Bowl.
On Sunday, I turned on the TV, anticipating a great evening at home with my little family of three: me, my husband, and our 3-year-old son. Our little boy loves to watch sports, and it's like recreating a family tradition. We have a basketball hoop in the living room and a basket full of balls of all kinds; we don't just watch sports, we live them. So we sat down with our chips and dip and the remote, ready to go.
And then the commercials started.
I never paid attention to the tone of the commercials: the violence, the sex, the drug references. Now that I'm a parent, the parade of commercials looks very different.
Let's think about this for a second. Who has disposable income and lots of influence? PARENTS. I can't have my 3-year-old watching a violent commercial for World War Z, or sloppy kisses from GoDaddy, or a man taking the shirt from a sleeping woman. Or CBS' Two Broke Girls pole dancing. My heart sank as I saw them.
You can call me Puritanical if you like. You can say I'm a prude. You can say I'm making a big deal out of nothing. At this point in my life, I don't care. What I do care about is quality viewing for my son, and I'm disappointed in CBS, and I'm disappointed in the brands that decided to go for smut and sleaze over quality. Lisa-Jo Baker sums it up very well in her post written Sunday night, with a grizzly mama's passion.
Because guess what? I have money to spend, and I don't want to spend it on brands that choose to take the low road. More than that, though, I wish for the wholesome family watching that Sunday nights used to mean for me, growing up. Now, we can't watch any major sporting event without recording it first so we can fast-forward through the parts we don't want him to see, at three years old. Or at eight. Or maybe even 10.
I want my son to be able to retain his innocence for a while, and I want him to be able to watch sports without having to cover his eyes. Sports is about the thrill of victory. The agony of defeat. Teamwork. Excitement. Competition. Not advertisements intended to shock.
My money will go to brands with class and integrity.
Thank you Kia. Thank you Dodge Ram. Thank you Wounded Warrior Project. Thank you for keeping it fun AND clean for our families (and Tide, in more ways than one).
CBS, consider the kids who are watching your channel. ESPN and Fox Sports, you too. There is a time and place for adult-themed commercials, and prime-time sporting events are not it.