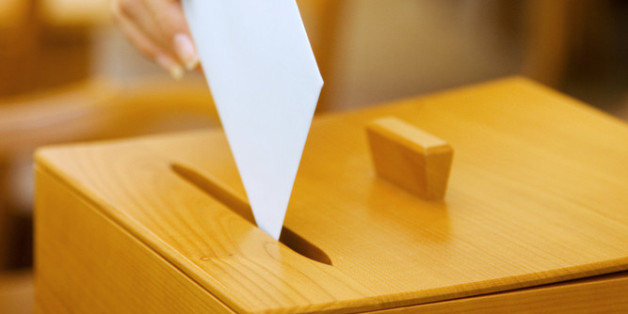 Well, that's it. The voter registration deadline in Colorado has come and gone and, if you buy it, the biggest fight is over. In reality, though, the real fight is just beginning -- it's time to convince all those voters who registered that their voices and votes mater. It's time to get out the vote and the women's vote in particular.
I keep seeing popular memes and calls to action that tell me if I don't vote, I don't get to complain. But it's so much more than just "being able to complain" that is lost if you don't vote, especially if you are a woman. If you don't vote in the United States as a woman, you are giving up a fundamental right to participate in our democracy that was won for us. More than that, our fundamental rights -- to be free from discrimination, to make our own choices regarding our bodies, to not face healthcare discrimination -- are all being threatened, and not voting allows this to continue. Not voting allows women's voices to be silenced.
Women make up 51 percent of the U.S. population and, as such, 51 percent of the electorate. They also tend to vote more than men. According to the Center for American Women and Politics at Rutgers University, in 2008, 10 million more women voted than men. That equates to 60.4 percent of the female population over 18, but that's not enough. Women's leadership, especially political leadership in which women hold only 16.8 percent of seats in Congress, has not increased substantially in recent years, while women leaders are excelling in other countries. In fact, if you haven't read the statistics before, they are quite shocking: the U.S. ranks 80th in the world for women's political leadership, behind countries like Sudan, Pakistan and China. Voting in this year's election is one way you can help change this picture, whether it is voting for a female candidate (there are more women running for Congress this year than ever before, though this is not reflected in state and local races) or ensuring you fill out your whole ballot against statewide measures that could limit women's rights.
So, though the voter registration deadline is behind us, the real work is ahead of us. Voting, and voting in numbers even higher than 2008, allows US women to show they care about the issues and demonstrate their leadership. Polls have us focused on the heated Presidential race and, while the outcome has the potential to dramatically impact women's lives, so do statewide and local elections. There's less than a month until the polls close on November 6, 2012, so take the time now to commit to knowing the issues, talking about the issues and the importance of voting with family and friends, and going to the polls on Election Day -- regardless of how "predetermined" the outcome seems. There's still time to get involved in this year's election and there's never been a better, or more important time to do so. Remember, if you don't vote, you don't get to complain, but you are also doing an injustice for all U.S. women who for so long couldn't.