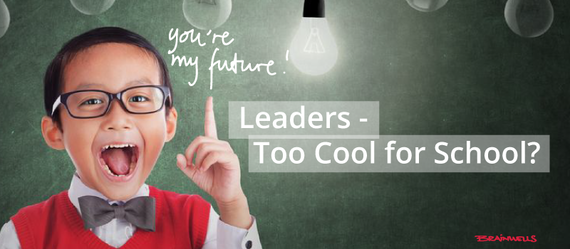 If you want to enjoy long-term success as a leader, you should think of yourself as a perpetual student. You may be nodding in agreement. However, opening up to a new, curious mindset is not an easy thing. For most of us, true change takes time and commitment. It is far easier doing the same things that we already know, that we've always done.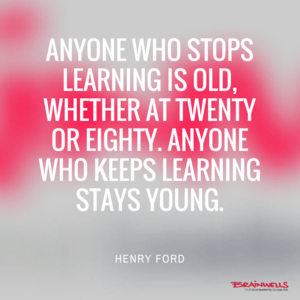 But doing the same things over and over again is not so smart. The ability to question, to learn new things and to change comes in handy in today's business environment. Things are happening fast these days. The market, the technology, and the people who work for you are not going to stand still even if you choose to do so.
The cost of not running along can be high if you have ambitions of hanging in there. Not only that, as a leader it shouldn't be just about "hanging in there." You should be sitting in the front seat of the bus. Driving into new territories. Being at the forefront of your own and your team's development.
The thing is that everyone at the top should be a constant learner. It boils down to a very simple question: If I continue to do exactly what I do today, will I succeed tomorrow?
Yep - we know this might sound self-serving since we are in the business of teaching leaders how to become successful leaders for the future. But, the same rule applies to both of us:
If we want to stay at the top of our game, we have to stay curious and keep on learning. There's no such thing as 'too cool for school'.
Here are three steps to get back into that learning environment:
Start thinking of yourself as a perpetual student. Be curious; listen to people, especially the younger ones. Is there anything in their behavior you do not understand? Go adventure hunting in your own world. Why is it you cannot understand them? What is your approach to overcome that? It's been said that becoming an expert requires 10,000 hours of practice. But what matters more is what you do with your hours.
Acknowledge your learning style and schedule. It's a world of teaching-environments out there; weekend courses, graduate programs, on-line courses, books to read, you name it. Focus on what works for you, what inspires you and help you grow as a leader. Choose a format that sparks your interest for learning.
Find your tribe, share your passion. Join online communities of like-minded people. The online world is an awesome place for the never ending learner. Tap into the collective intelligence of your tribe, and let the learning start.
What do you do to stay on top of the game? We would love to hear what worked for you.
This blog post is also published in the blog LeadershipCourageFun. It is written by Kristine Maudal and Even Fossen, founders of Brainwells and creators of the online leadership program FutureLeadershipNow.
We have a common passion for making the corporate world a better place, and do this by training executives and executive teams in how to become Involving Leaders. Daily we experience magic moments when people exceed their own expectations due to new insights and skills. With love and care we'll share this magic with you. Thank you for being here.
All photos © Brainwells