Have you ever had 570 horsepower in your back, feeling the kick and the crazy sound from the engine when you step on the throttle? The car is almost one with the road, eager to show you all it can do. But driving a Ferrari is not only about the physical attributes. It's also about taking part of the mystery, prestige, history, and all the passion all workers at Ferrari represents. It's the feeling of Enzo Ferrari himself.
Last Friday we were in Maranello, Italy, at the Ferrari factory, getting a glimpse into history and the future at the same time. While being there we also had the privilege and pleasure of test driving a Ferrari 458 Spider and a Ferrari 430 Spider. All awesome fun, of course... but what does this have to do with leadership?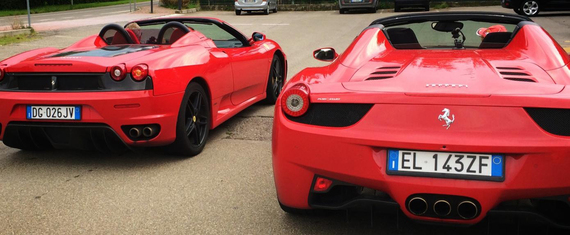 Leadership is about getting the right things done, at the right time. Enzo Ferrari was invincible when it came to defining high goals and never giving up in achieving them. Already at the age of 10, he decided to become a racecar driver, and his heart never left racing. For him, the only reason for traditional car manufacturing was to finance his racing team. Enzo had a clear vision; he wanted to build unbeatable racecars. His quote "The best Ferrari is a car I have not yet created" shows his passion for continuous improvement.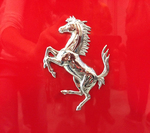 This man, together with his team, had the ability to create something far bigger than himself. And even though his leadership style would definitely not have fitted todays demand for a healthy working environment, there are still reasons for looking to Ferrari as an example of leadership.
Being a leader is about building a strong culture, a culture that strengthen the values of your product and support what you are trying to accomplish... in a way that by far outlive you as a leader.
Enzo Ferrari had an extreme passion and very high ambitions. Due to his involvement and strong presence, he managed to get his entire organization to see and learn how to live accordingly. As a leader he was also an agitator, with a strong and an autocratic leadership style. Looking back with goggles of today it is easy to blame him for his ignorant people skills. He was indeed a leader of his time, long before worklife satisfaction was a topic among workers and managers. Today worklife satisfaction and happiness is something focused upon many places, even at the Ferrari Factory.
And this is maybe the strongest insight from visiting Maranello. As a leader you have to make sure you learn the skills necessary and adapt to the time you are leading in, while you at the same time manage to build a sustainable culture that can live for a long time. Enzo Ferrari did just that, and it is impressing how you still can feel both respect and the mystery of his legend when driving his cars.
Epiloge
The day after being at Ferrari, we were spectators at Formula 1 in Monza. After many years without success, this could have been a glorious day for Ferrari on their home turf. Unfortunately this was not the case. Not this time. But we put our five cents that this will change. Ferrari is in it for the long run. They have been in Formula 1 since its introduction in 1950 and hopefully the red Ferrari cars will always be a strong competitor in future Formula 1's.

This blog post was originally posted in www.leadershipcouragefun.com/bloglcf
Copywrite all images: Brainwells