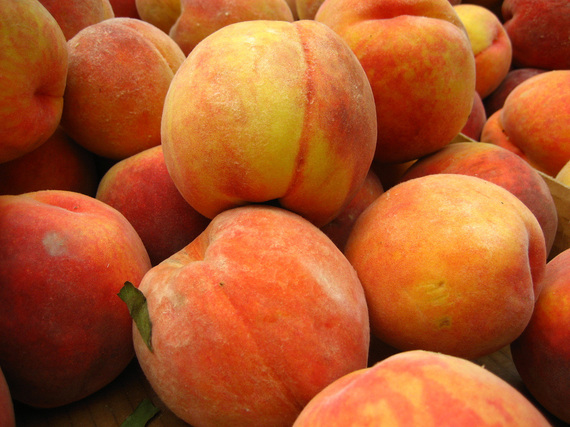 GEORGIA PEACH CHILI - serves 6-8 bowls
Ingredients:
2 lbs. of your favorite chili meat (turkey, beef, or veggie "meat" are all acceptable)
3 cans of red beans
2-3 peaches
2 small jalapenos
2 cloves of garlic
1 large can of diced tomatoes
4 oz. cream cheese
chili powder
red pepper flakes
Montreal steak seasoning (substitute with salt and pepper if you do not have on hand)
Olive oil
1/4 cup bourbon (or whiskey)
Also needed: medium to large Crockpot
Directions:
Dice up your peaches, jalapenos, and garlic and mix them all together in a large bowl with the bourbon. Place to the side for later.
Heat a large pan with 2-3 tablespoons of olive oil on medium heat
Once pan is hot place your meat or "meat" in pan while sprinkling in 2 tablespoons of chili powder and 1 tablespoon of Montreal steak seasoning making sure to stir meat consistently until it is browned.
Bring your meat to low heat and then rinse beans and place them into the Crockpot with 1 tablespoon of oil and your can of tomatoes.
Set the Crockpot to medium heat and stir cooked meat into the Crockpot.
Take out another large pan and set to medium heat adding your peach mixture.
Cook your peach mixture for approximately 6-10 minutes until the mixture is cooked through.
Add peach mixture into the Crockpot along with the cream cheese and stir.
Add a sprinkle of red pepper flakes and leave the chili cooking on low heat for approximately 2-4 hours returning regularly to stir.
Add chili powder to taste throughout the cooking process.
Serve hot and remember that chili always tastes better the next day!
Check out more recipes and movie review at: doublegobble.wordpress.com