In my blog post of October 10, I wrote, "Since I've visited the Masterpieces of the Earth Gallery a few times, I'm not very interested in the detailed explanations that Richard provides for his guests."
Some people have interpreted this to mean that I don't consider Richard Berger to be a vital aspect of the Museum Associates Collection, but nothing could be farther from the truth. In reality, I feel that Richard Berger is as much a part of the Masterpieces of the Earth Collection as any of the crystals or other Earth elements on display.
Richard has devoted the past 35 years to collecting and curating this amazing collection, and his knowledge and personal experience are an essential element of fully experiencing every aspect of the Masterpieces of the Earth Collection. On several occasions, I've listened to and been enthralled by his stories, explanations and answers to visitors' questions.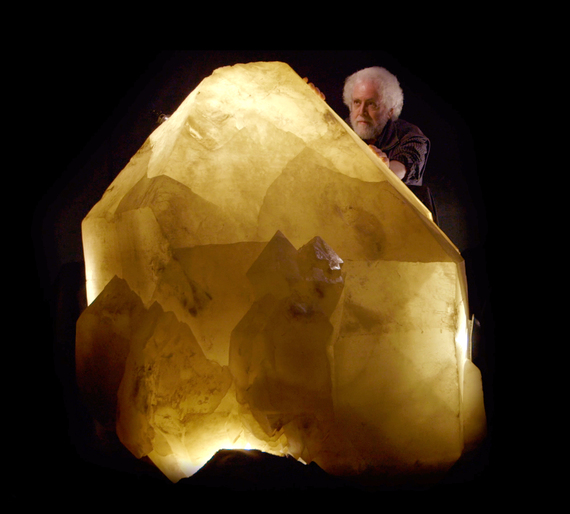 On the visit described in the previous blog post, I was not dissing him at all. I was merely saying that having heard Richard sharing about the giant crystals many instances before, this time around I dropped into a more direct experience with the giant crystals and spent much of the time there in deep meditation with these planetary wonders. I was basking in the energy of the Gallery rather than in Richard's wealth of wisdom and knowledge that is so fascinating to first-time visitors.
Hopefully, this explanation will help clarify any confusion. It should also help others to recognize the deep dedication and imagination Richard Berger has shown over the past 35 years in creating Museum Associates and the Masterpieces of the Earth Collection.
May all people find such potent, meaningful work to fill their lives.