Sometimes when I go to see live theater, I'm not looking to leave after the final curtain, deeply engrossed in conversation or thought about the content of the play. At times, I want live theatre to entertain me, and Seattle Musical Theatre's latest production, Sweet Charity, does just that. Sweet Charity provides what the lyrics to one of the most popular songs in the show (Big Spender) asks, "Do you wanna have fun, fun, fun?"
The spirited performance is filled with lively song and dance that keeps the audience both engaged and absorbed in the story of a Charity Hope Valentine, dance hall hostess who, like most people, wants more out of life.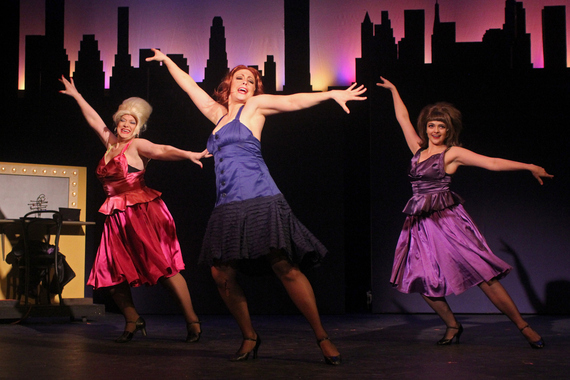 What most fascinated me was the way in which Megan Tyrell as Charity was onstage during most of the show singing, dancing and keeping the character of Charity alive, emotional and relevant. Her performance was mirrored by the fully present and dazzling community theater cast dancing, singing and being very entertaining.
With the support of a vibrant orchestra, the cast was able to transport patrons to another world that did not have the perfect Hollywood ending but was still quite engaging. As a result, Sweet Charity left me walking out the door having forgotten about the cares of the day and recalling a few of the show's familiar tunes playing in my head.
May all people find such joy in their pastimes and lives.