I didn't grow up in any religion, but as a travel blogger and TV host, I'm fascinated by global history and spirituality. Spending a day in Jerusalem turned out to be one of the highlights of my recent trip to Israel.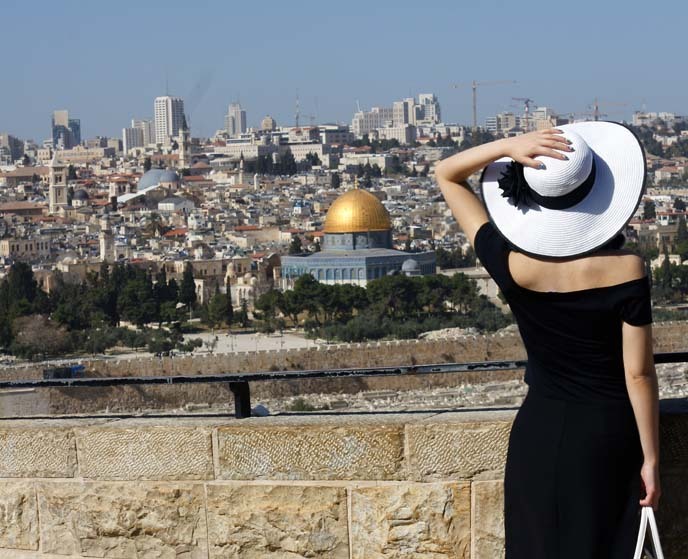 My film crew and I went on a guided day tour of Jerusalem, located about an hour's drive from Tel Aviv. We stopped to take in the view of the Temple Mount and Old City, highlighted by the golden Dome of the Rock. For centuries, this small piece of land has been sacred to several spiritual groups including the Romans, Christians, Muslims and Jews.
Staring out at the landscape, I saw the legacies of rulers and religions throughout the centuries. Up high, I spotted the Walls of Jerusalem, built by Suleiman I during the days of the Ottoman Empire. Below me, a group of Hasidic Jews swayed back and forth in funereal prayer, in a cemetery of plain graves.
Our guide drove us to the Gate of Zion, and we walked through halls where miracles supposedly took place, inspiring everything from wars to works of art. Such an uncanny feeling, to be in the Coenaculum (or dining room) where Jesus and his disciples had the Last Supper. To walk the Via Dolorosa, where he bore the cross on his back, on the way to crucifixion at Golgotha.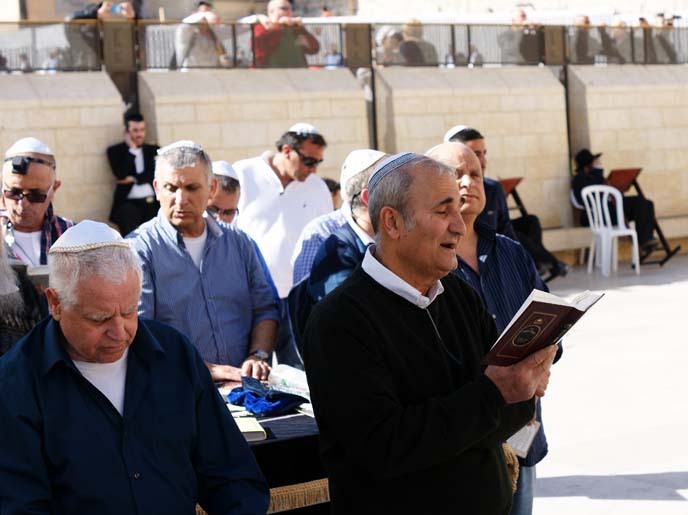 I've seen quite a few images and videos of the Western Wall (or Wailing Wall), and still, it took me by surprise. I didn't realize the enclosure was divided into two gendered sections. The male area was lively, with chanters and dancers. In contrast, the women prayed silently, some sitting and mouthing words from the Torah. My cameraperson and I left written wishes between the stones, like millions of visitors do each year.
Perhaps my favorite Jerusalem moments were the spontaneous ones. I ran into a group of Jewish girls on a school trip, who bombarded me with questions and insisted on posing for photos. I still savor the plump, oblong Jerusalem bagel I ate on Mount Zion, flavored with the Middle Eastern spice za'atar. I loved browsing the mounds of colorful kippahs at Machane Yehuda Market, followed by dinner served by singing waiters.
Many travelers come to Jerusalem as a spiritual pilgrimage. But even if you're not religious, the city is an monumental place to visit -- especially with a seasoned guide, who can explain the city's complicated history.
What makes traveling important to you? Is Israel on your bucket list?
Check out more of travel blogger La Carmina's posts about Israel, including the local fashion and nightclubs.
PHOTO GALLERY
Travel Highlights of Jerusalem