Acres of perfectly ripe produce line the aisles of almost every American grocery store. My children and I often concentrate on finding the most delectable looking bright red tomatoes, or the most beautifully colored and sweetest smelling oranges. Although we may be looking at the organic section, and we are looking for local produce, we don't think of what it took to get these perfect specimens to market. As we drive from one after school activity to another, we pass fields of beautiful crops. Rarely do we stop and think about the people who work them.
America is going through an upheaval. The language of hate and distrust seems to permeate our news. "It's the illegal immigrants," we hear, "they are taking our jobs!" "It is big business' fault." "They are poisoning us". Yet we all want good food and we don't want to pay a lot of money for it.
The arguments are so shrill and the commentators often so vile, that we are tempted to turn off the input and just go on with our lives. But then I look at my children.
Whoever saves a life, it is considered as if he saved an entire world.
-- Mishnah Sanhedrin 4:5; Babylonian Talmud Tractate Sanhedrin 37a
How do I teach my children not to take a tomato for granted? How do I teach them that they can have an impact without scaring them so much that they feel impotent?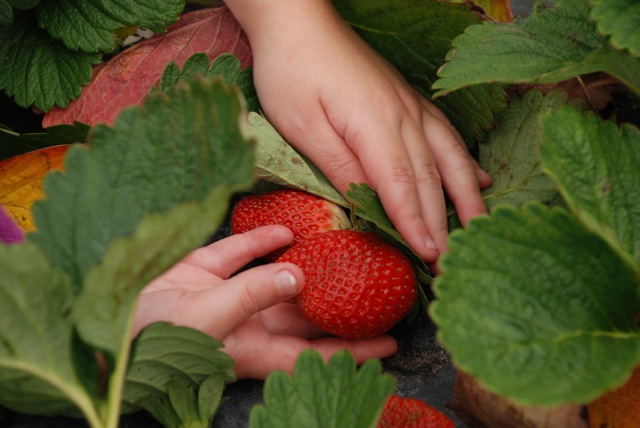 I recently took my children to a U-pick strawberry farm. I not only wanted to pick the strawberries, I also wanted my children to experience what it might be like to labor in the fields. I wanted my children to have a bit of an awareness of the backbreaking labor that the workers go through. Obviously, it was more fun than labor and the children were able to rapidly pick more strawberries than our immediate family could consume. However, after about 25 minutes they were done and ready to do something else. Then I asked them to imagine what it would be like to do this work for 8 to 10 hours a day.
You've got to be taught to be afraid
Of people whose eyes are oddly made,
And people whose skin is a diff'rent shade,
You've got to be carefully taught.
--
South Pacific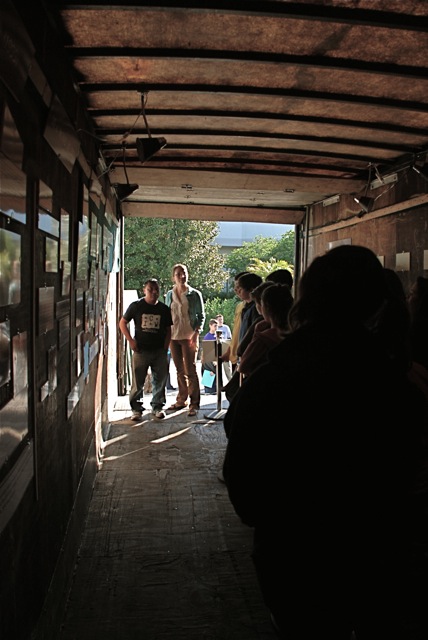 Over fifty years ago Edward R. Murrow created a documentary called The Sweatshops of the Soil. It was a searing piece about the Harvest of Shame, a documentary on the produce pickers of our country. Decades have past, the color of the skin of the workers has changed. What used to be black, turned to white, and now brown; but still the plight of the worker remains. They are the poorest of the poor. Often migrant or homeless, they are destitute people who are trying to provide for themselves and their families. Although some may be illegal immigrants hoping to find a better life in the US, some are veterans who have been seduced by straw bosses with the promise of a fair day's wage for a fair day's work.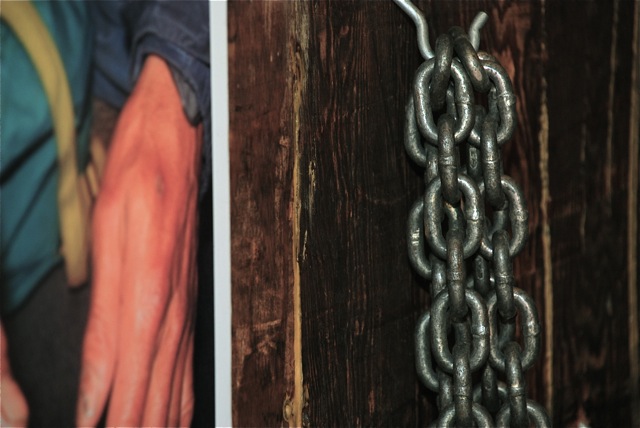 The Tractor doesn't tell a farmer how to run a farm
Anonymous Immokalee-area grower
There have been some heart-rendering articles written about the produce worker's plight. Barry Estabrook followed the life of one such worker, Lucas, in an article he wrote for the now defunct Gourmet Magazine. Many respected news organizations have chronicled their fight for better working conditions. But perhaps the most powerful force for change is the Modern Day Slavery Museum. A few weeks ago my children's school hosted the traveling museum. It is an eye-opening experience to discover the true cost of our perfect produce. Set up in a replica of a box truck that was once used as a cage to chain produce workers so that they wouldn't run away at night, on its walls are displays of the evolution of slavery in Florida and searing accounts of how slavery continues to be practiced today.
The Coalition of Immokalee Workers created the museum. The Coalition in conjunction with Fair Food activists, Florida tomato growers, and some leaders in the food industry are working to create a: strict code of conduct, health and safety program, cooperative complaint resolution system, a worker to worker education process, and to increase produce picker's pay. Currently, for a 32 lb bucket of tomatoes the pickers get 45 cents. They are paid 1.4 cents per pound. The Campaign is asking for 1 cent more per pound. It still won't be a livable wage.
However, there is some light on the horizon. The New York Times recently posted that, after a decade of fighting, the CIW has reached an agreement with many of the big-name buyers including McDonald's, Burger King, and Taco Bell to pay the penny more a pound. The big names have been paying the fee, an estimated $2 million, but it has been put aside in an escrow account and not yet been given to the workers.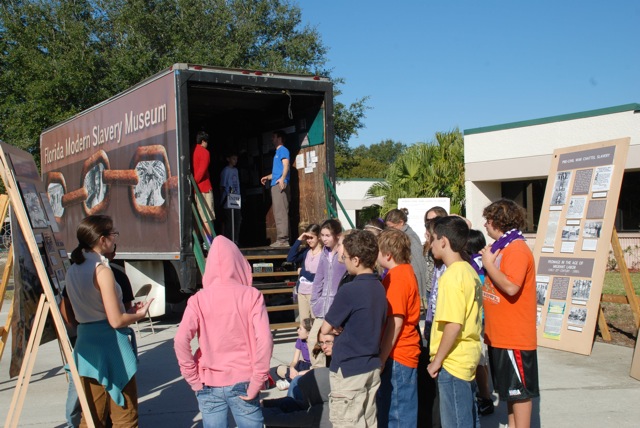 Don't let making a profit stand in the way of doing the right thing.
Publix supermarket chain founder George Jenkins
So far, the only supermarket chain to enter the agreement has been Whole Foods.
So... what do I do and how do I teach my children? First, rather than stage a boycott, I can ask the management every time I go in the shop "have they heard about the Agreement, if so, will they sign it"? I can do this by myself, but I can also bring my children. A boycott only works if the stores know or care that you are boycotting. I can work with my children and their friends, to do this at every store we frequent and also at places that purchase large quantities of tomatoes. We can create a letter-writing campaign. I'm blogging about it and on Feb. 2nd. I hosted a radio show about the subject on WSLR. Lastly, we will be at the March 5th Do the Right Thing March in Tampa ! Will you join us?
It is my belief that people want to do "good" in the world. Fear and bureaucracy keeps us in chains. I want to teach my children that they do not have to be afraid, rather that their young voices can resonate. For after all....
Never doubt that a small group of thoughtful committed people can change the world. Indeed, it is the only thing that ever has.
Margaret Mead
PHOTO GALLERY
Who Picks Your Tomatoes?
Since this is a food blog, I offer up my mother-in-law, Marcella Hazan's most popular recipe. Her iconic basic tomato sauce. For this recipe I would make sure to use tomatoes that are either home grown, or from a market which you know has entered into the agreement.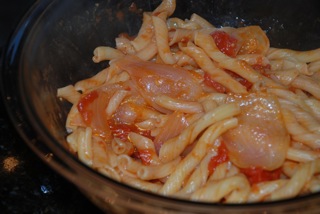 Tomato Sauce with Onion and Butter
Marcella Hazan, Essentials of Classic Italian Cooking
2 pounds fresh, ripe tomatoes she recommends them cooked for 10 minutes and then put through the large hole of a food, or 2 cups imported Italian plum tomatoes, cut up, with their juice.
5 tablespoons butter
1 medium onion, peeled and cut in half
Salt we always use sea salt
1 to 1 1/3 pounds pasta
Freshly grated Parmigiano Reggiano cheese for the table.
Put either the fresh tomatoes or canned in a saucepan, add the butter, onion, and salt, and cook uncovered at a very slow, but steady simmer for 45 minutes, or until the fat floats free from the tomato. Stir from time to time, mashing any large piece of tomato in the pan with the back of a wooden spoon. Taste and correct for salt. Discard the onion before tossing the sauce with pasta. We always enjoy the onion too.
To read more of Lael Hazan's work please visit her @ Educated Palate: Lael & Giuliano Hazan's Blog.