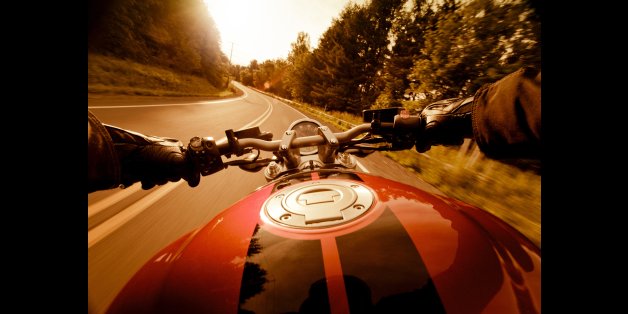 I am not a religious person but I am a spiritual one. I have tempted fate often and somehow have managed to escape death's calling on two separate occasions. I have experienced more than my fair share of pain and anguish yet have managed to draw strength from misfortune and relish the excitement of experiences yet unknown.
And while I am skeptical of the notion of grand designs and supernatural powers, I must admit to placing faith in the mystical powers that somehow everything happens for a reason. While I do not attribute this to religion I cannot escape the teachings and yes the brainwashing of being raised Catholic and attending Catholic schools in the 1950s and 60s and the indoctrination of serving as an altar boy when the Mass was still in Latin. While I do not practice religion, I still have many religious experiences.
Having said this, I would like to recount an episode that happened recently that captures everything positive and good about the human species that is as much a story about serendipity and fortuitousness, luck and good fortune, beauty and love, and is as restorative of an optimism that is too often dismissed in contemporary society as I have seen in a long time.
Just a little over three weeks ago I had occasion to find myself enjoying a beautiful spring morning in Bucks County, Pa., traversing the country roads surrounding New Hope and Washington's Crossing on a Harley-Davidson with my best friend of nearly half a century. I was visiting from California to the place where I had been raised and was scheduled to fly back that afternoon after having spent the week visiting New York City, Washington, D.C., and friends in suburban Philadelphia.
As luck would have it my friend Joey and I were enjoying the beauty of nature and the crisp air tossing our helmetless manes as we coursed along the Delaware River and Canal to complete a short half day ride with a wonderfully intriguing young woman named Hibby, whom I had met at a dinner party of a mutual friend just a few days earlier.
At the last minute she had asked if we could squire her across the river to Trenton as her ride to the train station that would transport her to New York City fell through. Luckily my bike could accommodate two riders so I was her chauffeur. She was headed to New York, I was headed to LA, and the logistics would have us traveling a short distance to my friend's house where we would switch to automobiles and go our separate ways.
These plans changed abruptly when Joe was unable to stop in time to avoid hitting a stopped car, lost control of the bike, was thrown onto the roadway and lay there unconscious for a few minutes with blood streaming from a gash in his head. As we rushed over to him I was not sure if he was alive, but as I was calling for an ambulance he came to and, in what can best be described as her best impression of Florence Nightingale, Hibby kneeled next to him, held his hand and talked with him as I dealt with the police in advance of the paramedics.
We all ended up in the emergency room of the hospital for several hours, she missing her train, me missing my flight, until we were assured that Joe would be all right, and that the healing process of seven broken ribs, a punctured lung, stitched head and various bumps, bruises and abrasions was already underway.
As daylight was quickly giving way to another evening, I safely escorted Hibby to the train station and the next morning I winged my way back to the Left Coast. She would eventually return to her home in Vancouver, Canada. Joe is resting at home in Pennsylvania. I have no earthly conception why our paths would all converge on that day, but I am certainly glad that they did. The magnificent experience of human compassion, kindness, caring and warmth touched me deeply and moved me to compose a poem as tribute to Hibby's actions that day which can be found below. I have no idea if our paths will ever cross again but spiritually I feel confident that the experience will always bring a smile and a touch of warmth on the darkest and coldest days that invariably are all part of life's journey.
It is only fitting that this extraordinary woman, who is a Muslim, is completing a book on spirituality and will be traveling to Central America in the near future to help needy kids. I am sure they will be as comforted by her as we were that day in Pennsylvania. Joey and I both take great comfort in the good fortune to have been a part of this experience and I hope that by sharing it with others it will help foster similar good fortune as they cope with life's unexpected detours.
* * *
Beauty lies deep within the chasms of our inner soul
When it is allowed to rise to the surface it manifests itself in all its regal majesty
Through kindness, caring, warmth, and understanding
And in these moments the entire universe is brightened
Love is the indescribable feeling that captures the heart only when nurtured by
The nectar unleashed from the blossoming of the soul
It pays heed to neither circumstance nor timing
Tis' irresistible, unexpected, and defies human comprehension
But the everlasting quality of a momentary occurrence
Both soothes the soul and softens the heart
Makes life worth living
And the world is a better place