I was five when I played my first soccer game and it changed my life forever. Physical activity was always part of my childhood, as was reading. I come from a family of teachers -- my grandmother, mother and sister are all teachers -- so I believe that fit minds are just as important as fit bodies.
I don't have kids of my own yet, but I do believe that introducing children at a very young age to books and reading is as basic as taking care of their nutrition and wellbeing. These days children spend so much of their free time with social media, video games, movies and TV. We need to get them to go outside and play and we need to get them to love reading. Great books are not only a great way to improve a child's reading and writing skills; they also help develop curiosity and intellectual independence.
When I was asked to endorse the American version of the international bestselling children's series the Wild Soccer Bunch, it was a no-brainer. It was an opportunity to encourage kids who are interested in sports, particularly soccer, to read. It was also a chance to get kids who are reading the books excited about the sport and out to the park to play.
Soccer was and still is a sport that kids play before they even watch it on TV, so their experience is natural and exciting as they explore the joy of the game first-hand (or first-foot!). They start really young because soccer is the most accessible team sport. You don't have to be particularly athletic to play and you don't need pricey equipment. You don't even need a lot of room. When you watch a soccer game in your local park, you'll see a bunch of kids running around and kicking a ball. Some are more skilled than others but everyone can play.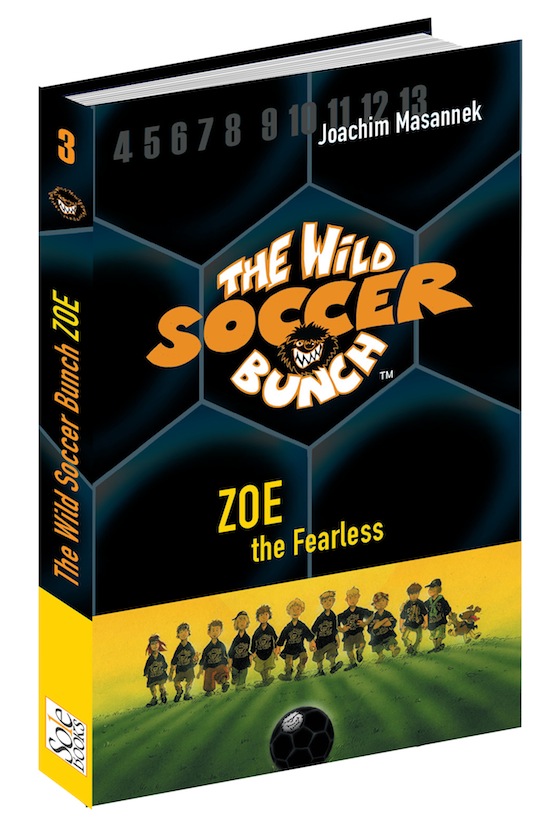 The Wild Soccer Bunch book series emphasizes these aspects of the game. The stories are about a diverse group of kids who come from different social, economic and cultural backgrounds -- just like any soccer team. Some of the characters are better at the game than others. Some are great on the field but have problems at home. One of them is a girl -- Zoe -- who doesn't think the Bunch should be all boys, who has her own story and her own book. Kids "get" the Wild Soccer Bunch -- they love reading their stories. They can relate because millions of kids are playing soccer, and all the stories are set against a backdrop of the game.
About a year ago a father posted on the Wild Soccer Bunch Facebook wall telling us that his children's school library had its budget cut and couldn't afford to buy our books. So we sent books anyway and now we have a "Free book to every school in America" program in which we give away free copies to school libraries across the country. We've supplied books to more than a thousand schools so far and I'm glad I can be part of it.
"The Wild Soccer Bunch" Book 3: is "Zoe the Fearless" and is available on Amazon, at wildsoccerbunch.com and in bookstores.