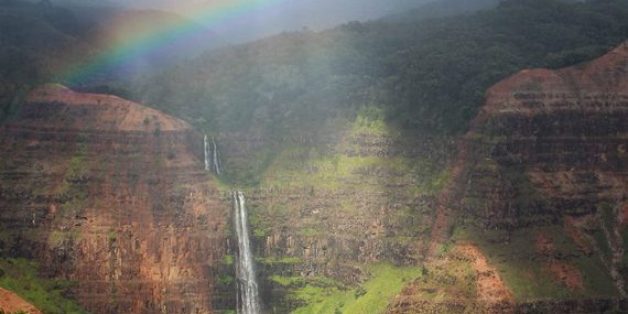 The Grand Canyon in Arizona is truly spectacular, but if you want to see an incredible canyon with a tropical flair head to what Mark Twain called "the Grand Canyon of the Pacific." Located on the Hawaiian Island of Kaua'i, the canyon is over 12 miles long and over 3,000 feet deep.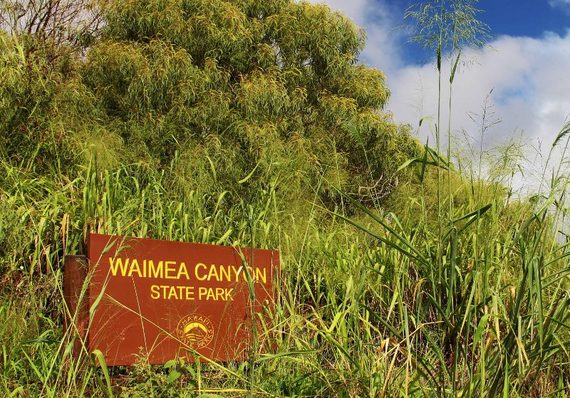 It appears from the side of the Waimea Canyon Road on the dramatic drive up to the first overlook point. The orange iron rich soil of Kaua'i pokes through giving it the feel of its bigger and older cousin in Arizona, but here the lush green jungle provides a startling counterpoint to all that rock. After viewing the Grand Canyon last year the colors at Waimea are gorgeous in their own different way.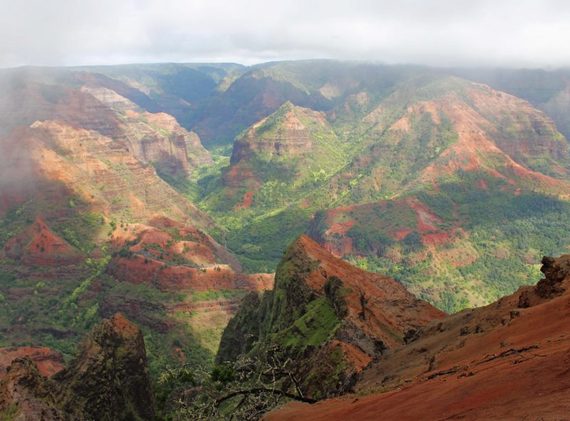 If the jungle setting with lush green trees looks familiar it's because the island is a popular filming site for movies, most notably Jurassic Park.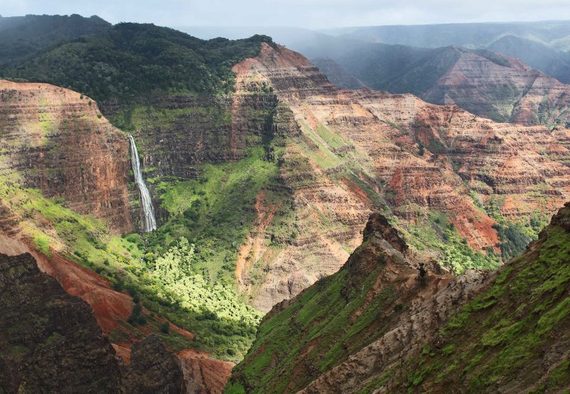 That ditch in the ground in the Arizona desert doesn't often boast beautiful rainbows arching overhead. That's because Waimea Canyon is located just below Mount Waialeale. With over 440 inches of rain per year, it's one of the wettest spots on Earth. But since this is Hawaii after all, the sun is not absent for too long. The combination of mist and rain creates colorful rainbows that thrill visitors to Waimea Canyon.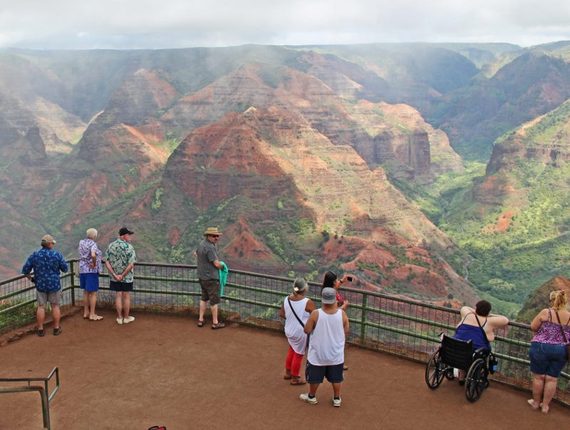 Global nomads Larissa and Michael Milne have been on the road for three years. You can follow their adventures and pick up travel tips on their blog at Changes in Longitude.