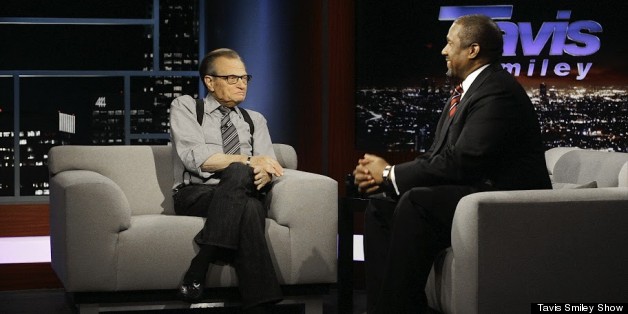 Tavis Smiley has authored 16 books, hosted eponymous TV and radio shows, established a foundation to help others, produced documentaries, helped to bring the topic of poverty to mainstream awareness and is a small company CEO. And he's only beginning to make his mark in what is already an incredible career.
Creator.
Contributor.
Caretaker.
Conversationalist.
Can you imagine what more this accomplished and concerned professional will achieve in the coming decades?
One reviewer put it this way:
He does what too little of talk radio or television does these days: conducts civil conversations with a broad spectrum of politicians, newsmakers, performers and writers in a forum where one first has to declare one's political alliances. He's comfortable with conservatives, liberals, and the undeclared; with the profound and the profane, with elder statesmen and the hip-hop nation... he provides one place that helps promote dialogues that might not otherwise take place before audiences who might not otherwise think that they have anything in common.
Take it from me, it's not easy to do. But he makes it look that way. It's why I have trusted Tavis to host my former CNN show on several occasions. It's never about him. It's about the guests, the topic, the discussion. Getting people to talk about what needs to be heard is an art Tavis has mastered.
It's a tribute to Tavis, and his reputation, that the highest-caliber guests want to be interviewed by him: presidents, thinkers, seekers, artists and doers of all kinds. What you might not know is that he quietly helps others. In thought and deed, he is the personification of a role model.
Tavis Smiley is a STAR.
10 Years, 2,000 shows and still the best conversation in late night!
Tavis, you are the best! Congratulations on 2,000 shows; here's wishing you 1,000 more!
Hey, before you know it, you'll be in this game as long as me. Get ready to hold on to your suspenders!