I've been a board member at the National Center for Missing and Exploited Children (NCMEC) for several years and I've heard a lot of horrible stories about children who have been abducted or abused. Every story is tragic but the ones that turn my stomach the most are cases where trusted adults -- be they teachers, clergy or even parents -- abuse the very children they are supposed to be nurturing and protecting. That was certainly the case when Penn State University assistant football coach, Jerry Sandusky, was convicted of multiple counts of sexual abuse against boys over a period of years. In addition to his duties at Penn State, Sandusky ran a summer football camp for youth.
Unfortunately, acts of child sexual exploitation are all to familiar to the staff of NCMEC, a Congressionally authorized non-profit organization that works with law enforcement, families and other professionals on issues related to missing and sexually exploited children.
But it doesn't have to be that way. With better education, increased law enforcement and greater awareness its possible to better protect children in sporting programs, youth-serving organizations and everywhere else.
On March 19th and 20th, NCMEC is sponsoring a conference called Safe to Compete: Protecting Child Athletes from Sexual Abuse, where it will convene more than 50 youth-serving organizations, including the YMCA, Special Olympics, USA Swimming, USA Gymnastics, and Big Brothers Big Sisters of America to talk about the issue of preventing abuse of children in sports programs.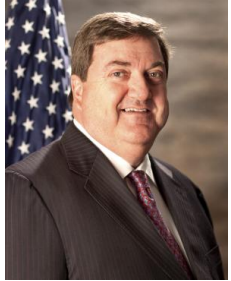 National Center for Missing & Exploited Children CEO John Ryan
In an interview (scroll down to listen to the podcast) NCMEC CEO John Ryan said "one of the deliverables of the summit will be to bring these leading national youth organizations to the Center and develop what we are calling sound practices so that parents can ask the right questions and that they can be assured that these organizations have the appropriate policies in place." And when it comes to good practices, size doesn't necessarily matter. "Some large organizations are not doing enough, some small organizations despite limited resources are doing more than one should expect. " He said that "there is no uniform code of behavior for youth serving organizations."
Speakers at the conference will include Dr. Sharon W. Cooper, CEO of Developmental and Forensic Pediatrics, P.A., Sheldon Kennedy, former NHL player and survivor of sexual abuse, Cal Ripken, Jr., founder of the Cal Ripken, Sr. Foundation and MLB Hall of Fame Inductee and John Walsh, NCMEC co-founder and host of America's Most Wanted.
Click below to listen to or read my full interview with John Ryan, CEO of the National Center for Missing and Exploited Children.