Do you feel that the genius in you has somehow been overlooked?
"People like me are aware of their so-called genius at ten, eight, nine. . . . I always wondered, "Why has nobody discovered me?'' In school, didn't they see that I'm cleverer than anybody in this school? That the teachers are stupid, too? That all they had was information that I didn't need? I got fuckin' lost in being at high school.
I used to say to me auntie,"You throw my fuckin' poetry out, and you'll regret it when I'm famous, '' and she threw the bastard stuff out. I never forgave her for not treating me like a fuckin' genius or whatever I was, when I was a child. It was obvious to me.
Why didn't they put me in art school? Why didn't they train me? Why would they keep forcing me to be a fuckin' cowboy like the rest of them? I was different.
I was always different. Why didn't anybody notice me? A couple of teachers would notice me, encourage me to be something or other, to draw or to paint - express myself. But most of the time they were trying to beat me into being a fuckin' dentist or a teacher"
― John Lennon
Not so fast...
"But the fact that some geniuses were laughed at does not imply that all who are laughed at are geniuses. They laughed at Columbus, they laughed at Fulton, they laughed at the Wright brothers. But they also laughed at Bozo the Clown."
― Carl Sagan, Broca's Brain: Reflections on the Romance of Science
For the source of your genius and a better understanding of it, read on.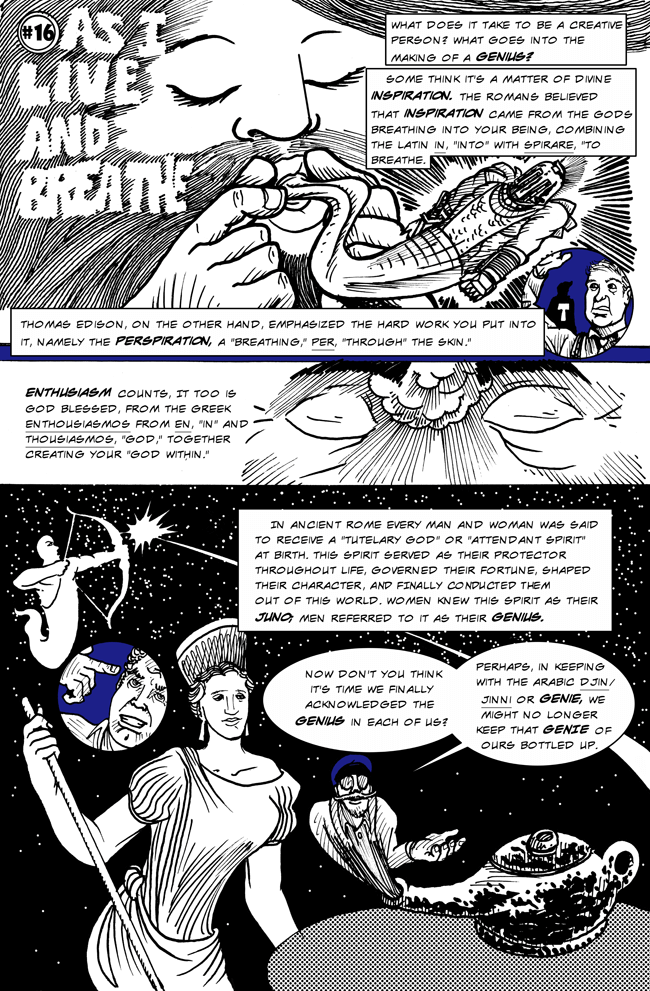 Follow Larry Paros @
insomanywords.net
Take words with Larry @
twitter.com/wordswithlarry
facebook.com/wordswithlarry
pinterest.com/wordswithlarry
More fun with words by Larry
bawdylanguage.com