The story behind tabloid journalism; what it's all about and what makes it so palatable. A brief history of yellow journalism through a study of word origins and its beginnings.
Tired of a pedantic approach to word origins? Try our approach for size-- a little bit of etymology, history and comics. all mixed together. We aim to both educate and entertain, from a series of fifteen books of educational comics by Larry Paros.
Enjoy! Feel free to share your thoughts. Feedback and Pushback are encouraged.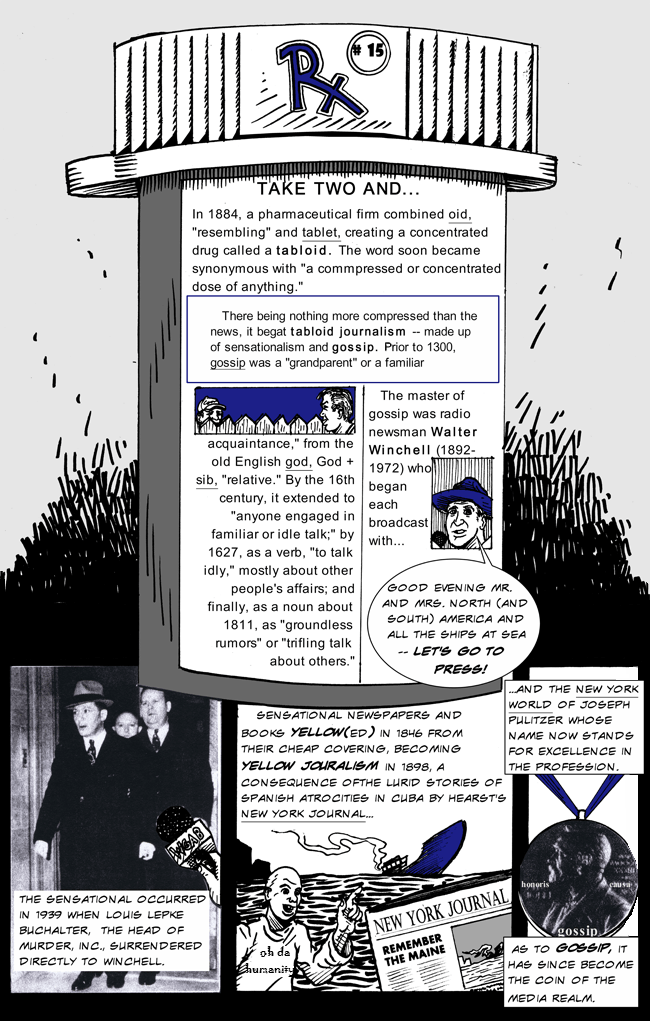 Follow Larry Paros @
insomanywords.net
Take words with Larry @
twitter.com/wordswithlarry
facebook.com/wordswithlarry
pinterest.com/wordswithlarry
More fun with words by Larry
bawdylanguage.com