Return with us once more to the roots of our language and the secrets they hold. Today-- how those in public office have betrayed their heritage. How they once sucked it up, and what they're most into today.
Tired of a pedantic approach to word origins? You've come to the right place. We aim to both educate and entertain. From Book One of fifteen books of educational comics by Larry Paros.
Enjoy! Feel free to share your thoughts. Feedback and Pushback are encouraged.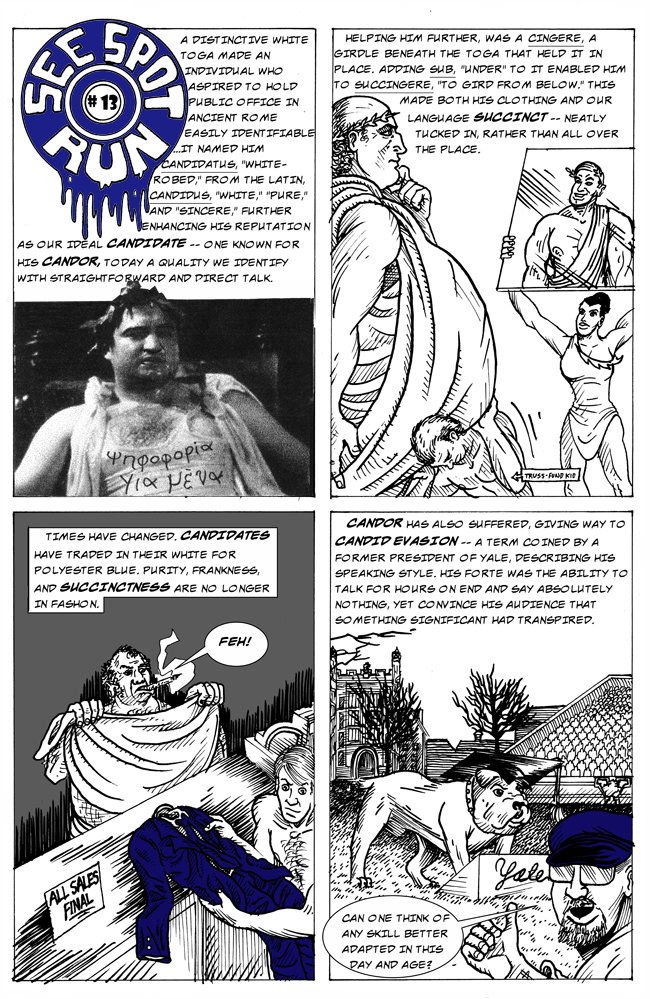 Follow Larry Paros @
insomanywords.net
Take words with Larry @
twitter.com/wordswithlarry
facebook.com/wordswithlarry
pinterest.com/wordswithlarry
More fun with words by Larry
bawdylanguage.com