Your friend makes a donation to support a particular cause and shares that activity through social media, you click to see what it's all about and then decide if you'd like to donate, too.
As a global nonprofit with an active social presence, it was important for us to understand what drives this type of peer-to-peer social giving, so we surveyed 1021 adults to dig a little deeper -- and the results were surprising.
The survey found that even among social media users, it's the messenger, not the medium, that's key to motivating social media users to donate to charity, suggesting that personal appeals from friends matter more than trending topics and gimmicks -- reinforcing that personal relationships influence giving both offline and online.
In addition, the majority (70 percent) of social media users would take some kind of action in response to a friend posting a story on social media about making a charitable donation. Our Infographic below gives you a snapshot of our survey results: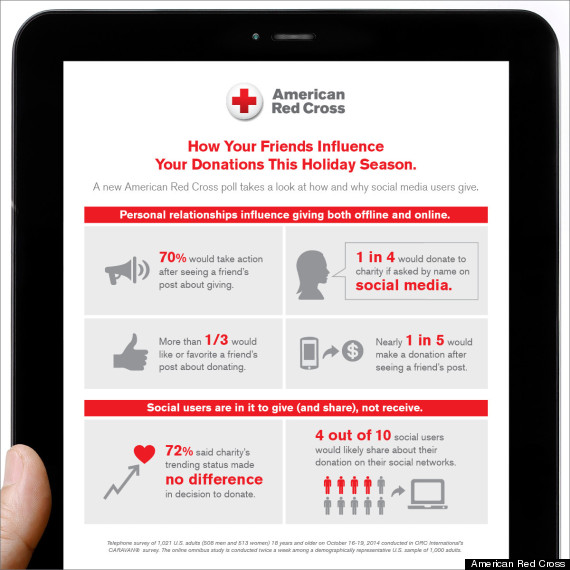 American Red Cross is a partner of Cisco CSR. Cisco sponsors The Huffington Post's ImpactX section.