This recipe is the essence of easy. It uses tuna from a can and takes barely any effort at all. Yet it is beautiful and delicious -- the essence of style and artistic restraint.
For someone who is inclined to overkill (me), it takes an act of considerable willpower to keep from adding to this dish. But like Marcella Hazan's classic tomato sauce, pasta with tuna, garlic and parsley is all about a few ingredients done well.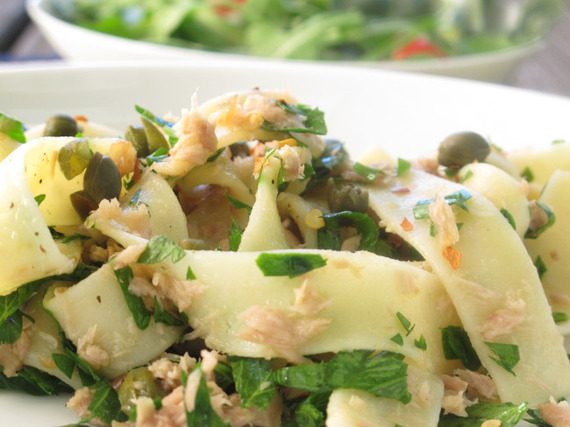 The person who made this dish a favorite in my extended family was an artist, Lanie Cecula. She lived in a Soho loft before that was cool -- in the days of freight elevators and dark hallways in buildings like hers. Lanie was as unique as her creations. She had an imagination that awed me and many others whose brains are more tilted toward the right.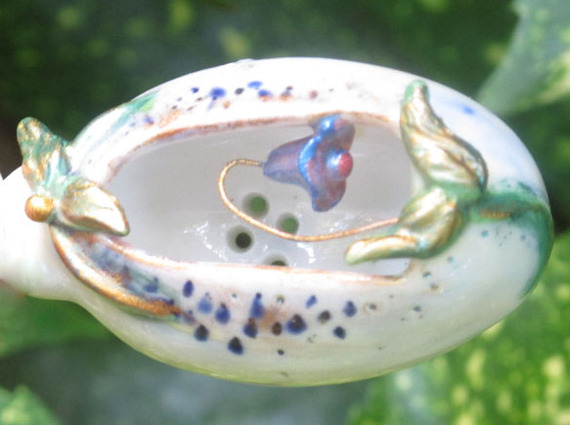 She died of ovarian cancer last year, cared for in her last months by devoted family and friends. When Lanie's birthday rolled around this past fall (just months after her untimely death), her sister, one of my closest friends, reminisced with me about Lanie's life. Typical of my conversations, this one veered into food; her sister told me about this recipe and said Lanie loved to make this dish. I had to laugh. I had never seen Lanie cook and simply could not imagine it.
Although she enjoyed good food, Lanie wasn't someone who spent a lot of time in the kitchen. But as I understood what was involved in this dish -- few ingredients and short, simple preparation -- it made sense. And when you see how beautiful the pasta looks at the end, you'll see why it would appeal to an artist, particularly one who lived steps from New York's Little Italy.  
This recipe may feature tuna out of a can, but it's no tuna noodle casserole. As befits Lanie and her special gifts, this dish is way more elegant -- and quicker to prepare too!
In celebration of Lanie's life and art, here is my version of her pasta with tuna.
Pappardelle with Tuna, Garlic, and Parsley
Servings -- 2  Cost -- $4.00
Ingredients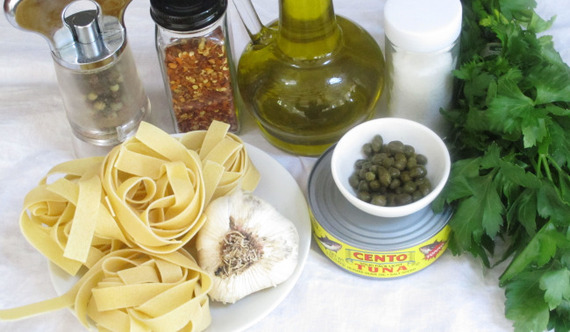 4 ounces pappardelle (wide pasta) -- linguine or spaghetti also work
1 5-ounce can of tuna, preferably packed in oil
1 tablespoon olive oil (either drained from the tuna or separate if your tuna is packed in water)
1-2 cloves of garlic
2-3 heaping tablespoons of finely chopped parsley (preferably Italian or flat leaf)
Salt (preferably kosher or sea) and freshly ground pepper to taste
Red pepper flakes (optional)
1 teaspoon capers, rinsed (optional)
Equipment
Pot
Pan
Cutting board
Knife
Colander
Garlic press (optional)
Spoon
Small bowl
Medium bowl
Preparation -- For step-by-step directions, including photographs, click here.