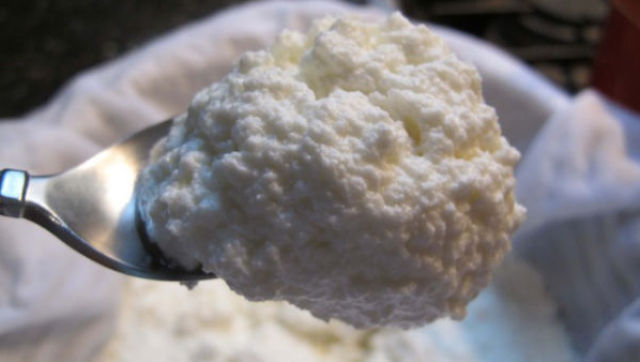 Ricotta cheese is amazing. Although you'll see many recipes that suggest substituting cottage cheese, don't do it if you have a choice. Ricotta is the real deal and you're missing a wonderful treat if you settle for anything less. Even better, make it yourself.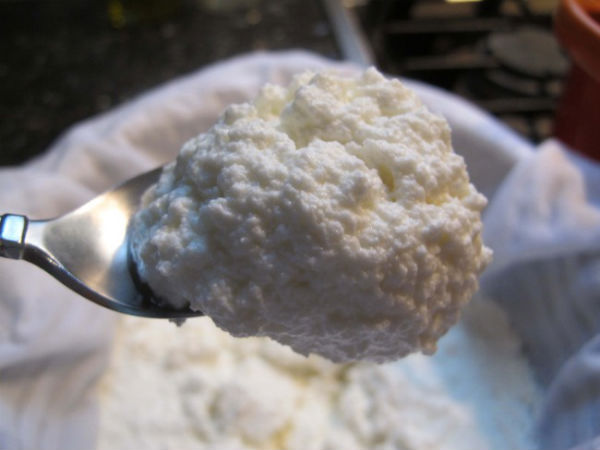 The first time I made ricotta cheese, I used a buttermilk-based recipe.  It was fantastic, but this time I thought I'd try a different version. My plan was to use it in panna cotta, "cooked cream" in Italian, topped with a fruit-based sauce. Although panna cotta is traditionally made with cream or a milk/cream combination, my recipe (from Abby Dodge's Baketogether group) called for ricotta cheese. Bingo - an excuse to make homemade ricotta cheese again!  The ricotta cheese was a huge hit on its own, and just as delightful in the panna cotta.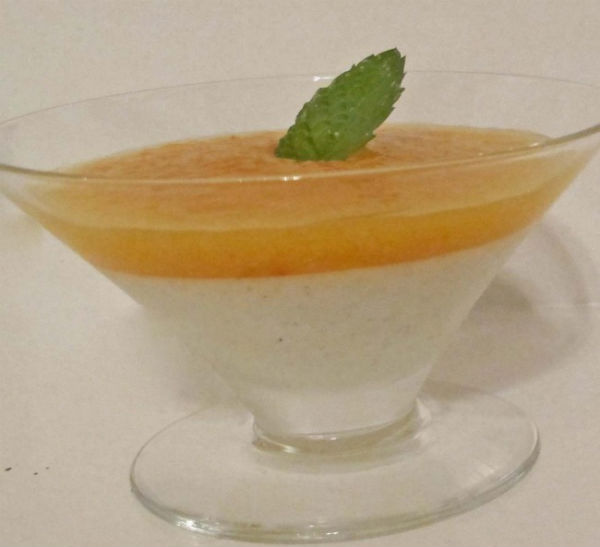 Like
mascarpone
cheese, ricotta is easy to make and the rewards are great. After consulting many versions of homemade ricotta and trying it myself, I've concluded that: 
Homemade ricotta is infinitely better than store-bought;
Whole milk is typically the base, but you can add heavy cream and/or yogurt or substitute lower fat milk for at least part of the whole milk;
All the recipes (I've found) use a lot of liquid dairy to produce a relatively small amount of ricotta.  Eight cups or more of milk and other dairy (plus other ingredients) - no matter what the proportions - yield about 2 cups of ricotta;
Whether you heat the liquid to just below a simmer or to boiling, be careful not to let the milk burn the bottom of the pan or you'll ruin the cheese and spend days cleaning the pot.
This time I wanted to use up ingredients I had on-hand, so I did a mash-up of various recipes. 
Ricotta Cheese Servings - 2 cups   Cost - $5
Ingredients (see note below)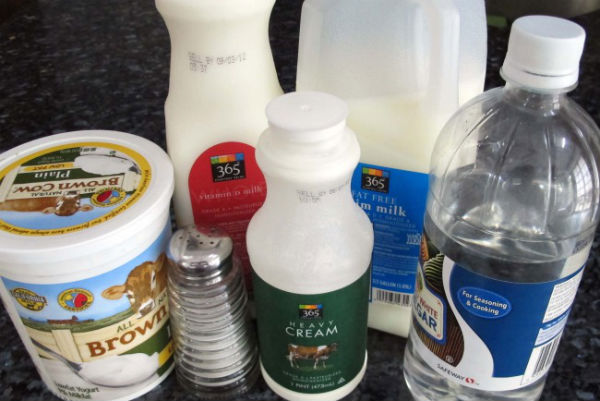 1 quart (4 cups) whole milk
1 quart (4 cups) nonfat milk
⅔ cup heavy cream
1 cup yogurt
2 teaspoons white vinegar
½ teaspoon salt
Notes: If I had 2% or a second quart of whole milk, I would have used that and skipped the heavy cream. Next time I will leave out the yogurt and up the white vinegar.  I used only half the salt that most recipes do and didn't find the result too bland, especially when the ricotta is combined with other flavors.
Equipment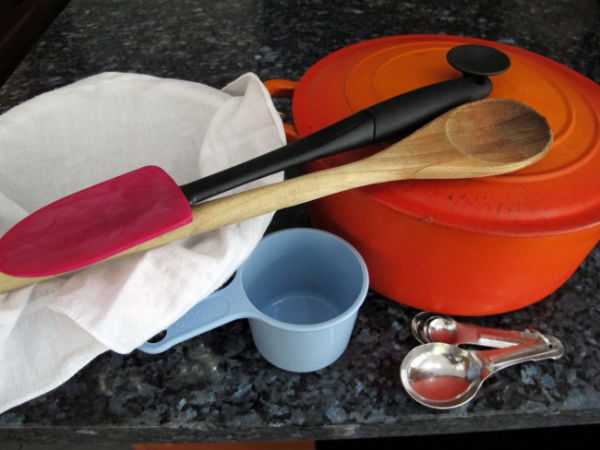 Large pot with cover
Large spoon 
Deep bowl
Strainer with several layers of cheesecloth or a clean, white handkerchief
Measuring spoons
Optional - spatula, ladle, measuring cups for solids and liquids if can't estimate based on container size
Preparation
For step-by-step directions, including photographs, click
here
.