Dear Daughter,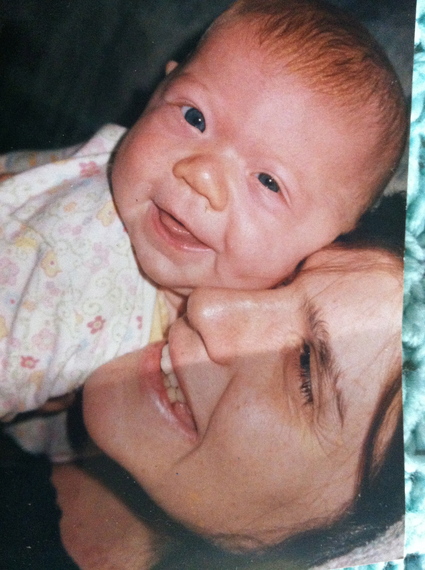 I know our relationship hasn't been easy.
Starting from conception, I know the choice you have made to come into this physical world was a huge challenge to say, YES, I will come down.
From conception, I know your life hasn't been a "bowl of cherries."
And at birth we both almost died, but we are still here.
I am so sorry if you feel guilty for ripping my vaginal canal when you came out. It was not your fault, sweetheart.
And the bond you and I had in your first four years of your life was so strong that separating from your father and spending only half the time with me, in comparison with spending every second of your life, must have been like Velcro ripping off your heart.
I really did not understand the impact that it would be for you when your father and I parted from each other's life.
My intention was to be happy and for everyone to be happy, including you.
What I failed to understand is that when I parted, you felt abandoned by me.
I was so preoccupied by how we were going to make it and survive that I wasn't present with you the way you needed me to be.
At 7 years old, you were diagnosed with Lyme's disease, and at the time I thought it was just because a tick bit you.
Today, seven years later, I understand that it wasn't the tick, it was the fact that you felt abandoned by me and by life in such an early age.
And that I wasn't present with you the way a child yearns for a mother to be.
I am so sorry if you felt unsupported by me. I know I did the best I could, but I also know that it wasn't enough.
I also know you have chosen me to deal with your existential issues the same way I chose my parents before I came into this life.
The one thing I am grateful for is that because of what you had to experience, I see you becoming clearer and clearer into alignment with who you are and your beautiful gifts that you have to offer to the world.
You are so compassionate, understanding and you have the ability to accept life as it is and I am so happy to see you in your power.
Sweetheart, I know the bumps on the road are not over and life is not easy at times, I know.
I believe in you, I believe that you have the answers within yourself to shine your beautiful light and the beautiful self you are.
And I understand that you feel that you have to be saved because that was one of the things you have done when you decided to come into my body.
Before I was pregnant with you I dealt with an eating disorder for 13 years. Six months after I stop binging and purging you chose to come in with the intention to save me.
I want you to know that you have done your part and my wish for you is that you find the happiness you have come to experience.
My wish for you is that you don't ever have to feel you are my mother or my rescuer even though you decided to be that even from conception.
I love you just as you are forever and ever.
Your mommy